*This post may contain affiliate links. As an Amazon Associate we earn from qualifying purchases.
Just when you think you've finished all the wedding planning, you remember: you also have to plan for the reception. Back to the drawing board it is, then.
Fortunately, as long as you have good music and a dance floor, your reception will likely be a hit (with, perhaps, the aid of a little alcohol to jazz things up). Whether you make a playlist yourself of hire a professional DJ, you want the right mix of a songs to keep people lively and on their feet as you all celebrate your new marriage.
Aside from just the general tracks for the evening, however, you also need to think about specific songs for specific events throughout the night. What events, you might ask? Well, there's the first dance between the married couple, of course, and typically a father-daughter dance. You also might want to choose specific songs for the cake cutting ceremony, bouquet toss, and even the garter toss.
But what kind of songs are typically used for these occasions, and how do you narrow down the thousands of options out there down to the perfect song for your wedding?
That's why we're here: to help make the load on your shoulders a little bit lighter by providing some useful insight on garter toss songs. Below, we will not only detail what forms garter toss songs usually take, but also provide you with our top ten choices that will liven up and entertain any wedding crowd.
What to Look for in a Garter Toss Song
First dance songs are typically romantic. Cake cutting songs, sweet and playful. Bouquet tossing, hopeful and light.
Garter toss songs, however, typically steer toward a different path: sexy.
The garter toss ceremony inherently has sexual overtones, the spouse reaching up their partner's leg as sensually as they'd like to remove the garter that is typically placed high up on the thigh. This ceremony, then, also tends to take on a masculine overtone, asserting itself among the overriding femininity of many weddings.
It only seems fitting, then, that the garter toss song match this sexy and masculine tone.
This is a ceremony to have fun with. The very nature of it can be as sexy or silly as you want it to be, and choosing the perfect song to express this is a great way to highlight the ceremony.
So, if you really want a downright raunchy song to be played at your wedding, this is the time to do it. Of course, some of you may want to steer in a different direction, not wanting to offed poor Great Auntie Ida or the like. You can still choose a great garter toss song without the sexual overtones, so long as you stick to something fun and upbeat.
Keep reading to find out what our top garter toss song recommendations are.
How We Chose Our Ratings
We chose the below listed songs based off some of the most popular garter toss songs over the past several years that happy couples have endorsed. We've tried to provide a good mix of fun and sultry songs, as well as varying genres so that you can find a good song for your wedding no matter your taste.
While many of these songs are a bit newer, many are several decades old—everyone loves a good classic. All of these songs are available to download, so there's no need to worry about song availability.
Top 10 Garter Toss Song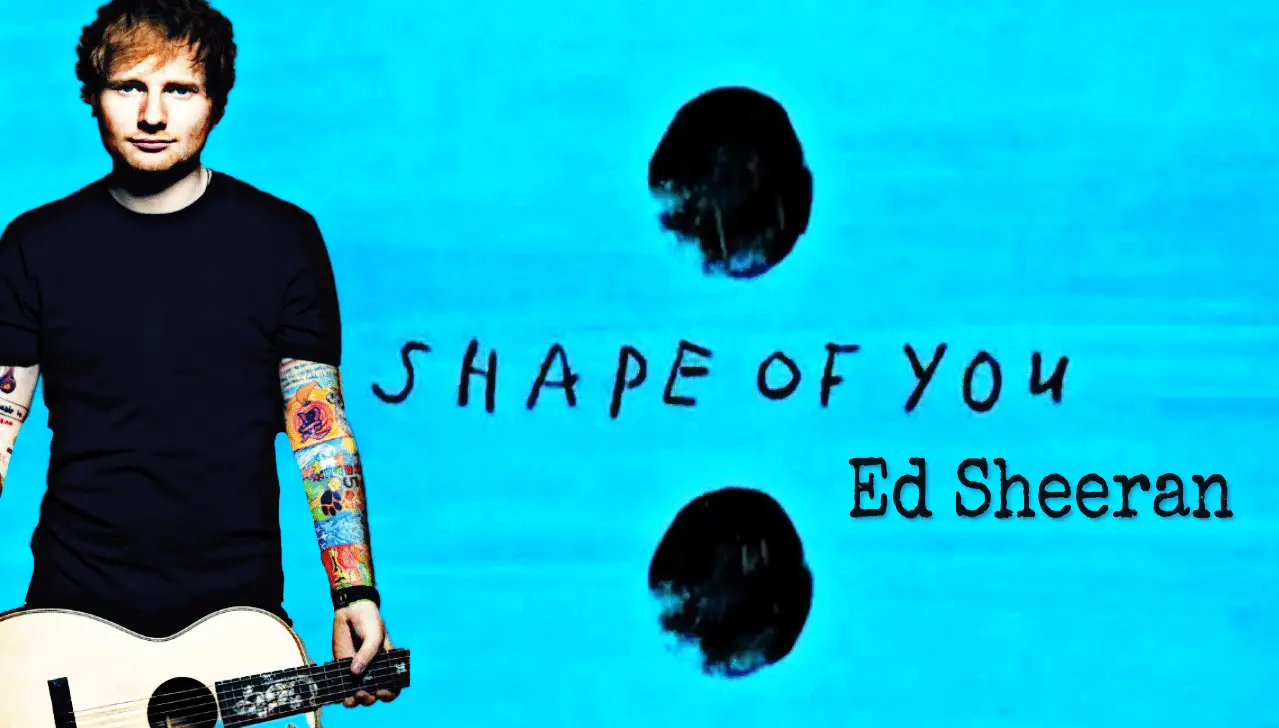 This is one of the newest songs on our list. While not really relating to weddings in any way, it definitely has the sex factor down-pact. With lines like "I'm in love with the shape of you" and "I'm in love with your body" repeating throughout the chorus, there's no denying the sexuality ingrained within the song.
These lines are also very fitting for the physical act of removing the garter, sensualizing the action to an upbeat rhythm. This is a song that almost all your guests are sure to know and likely to enjoy, so if you're looking for something accessible that you can sing along with, this is a great choice for your wedding.
2. "James Bond Theme Song"—
John Barry and the London Symphony Orchestra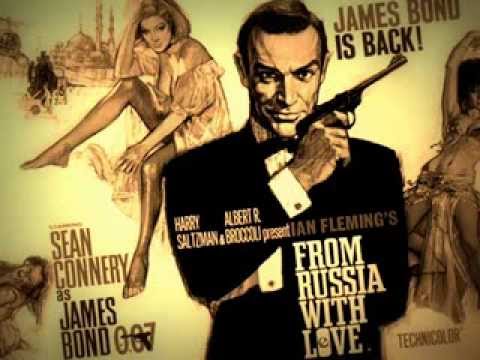 If the groom-to-be is a James Bond enthusiast, then he'll be sure to love the idea of using the James Bond theme song in his wedding, especially for such a memorable event. The song calls back all the sexiness that 007 has to offer, and it is perfect for a black tie wedding. Though there aren't any lyrics to the song, the brassy tunes make it sultry all the same.
This is a song that you can really have fun with. The two of you could even put on a performance for your guests, one acting as the famous James Bond himself and the other as his companion that he will all too-easily seduce. So, turn your garter toss ceremony into a performance to remember with this musical score.
Do note, that this theme song lasts nine minutes in its entirety, so you will likely want to cut a selection of it for the ceremony.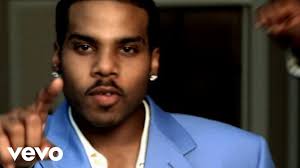 This song is perfect if you enjoy a good rap song that also has soft romantic meaning. The punchy rap of Jagged Edge combined with the smooth voice of Reverend Run make this song both sexy and fun, perfectly fitting the mood of the garter toss.
As you can tell just from looking at the title, "Let's Get Married" is very on the nose when used in a wedding under any circumstance. Though by the time the garter toss rolls around you and your partner will of course already be married, it still captures the hopeful love and sentiments that you just fulfilled perhaps and hour earlier.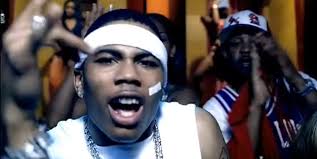 This is one of the more overtly sexualized songs, with lines such as the one that everyone knows: "It's getting hot in here, so take off all your clothes." The taking off clothes sentiment, of course, pairs quite nicely with the removal of the garter from around the bride's leg.
This is another of those songs that your guests are guaranteed to know, if only for the chorus. This is the type of song you can really have fun with. Be playful with each other, and put on a bit of a show as the garter is removed. You'll likely be busting up laughing, as will your wedding guests.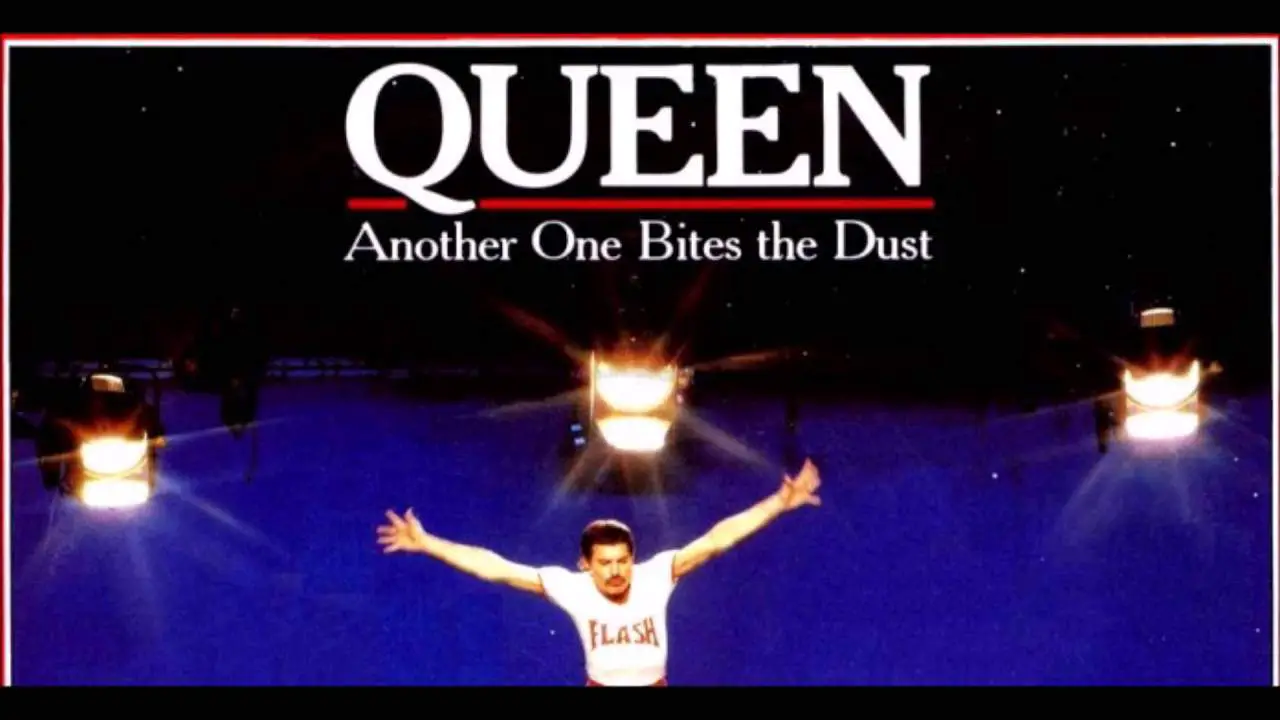 This might seem a bit of a strange choice to play at a wedding in any context, let alone a garter toss, other than for pure fun and enjoyment. And yet it is one of the most popular and highly recommended garter toss songs out there.
This is likely because it fulfills one of the general commonalities of garter toss songs: possessing strong masculine overtones. Regardless of its association with masculinity, it's a good song with a fun beat to nod your head to. And it's by Queen. You can't go wrong with Queen. You just can't.
"Another One Bites the Dust," then, is a great son if you just feel like being a bit silly and not playing up the wedding or garter themes too much.
6. "SexyBack"—
Justin Timberlake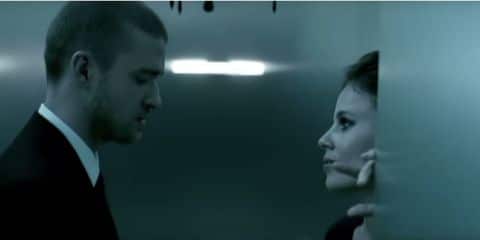 "SexyBack" falls roughly into the same category as "Hot in Herre." Everyone will at least know and recognize the main line from the chorus: "I'm bringing sexy back." Also like "Hot in Herre," this song relates mainly to the sexiness factor of the garter toss, though it is a little less on the nose in terms of content.
This song is really a great choice if you're just looking to be silly and have as much fun as possible. Your guests will likely think that your song selection is just as silly and funny as you do. This is also a great song to dance to, so you could very well be tossing the garter off into a crowd of dancing bachelors—a sight you surely won't mind creating.
The very title of the song, "Death of a Bachelor" is quite ironically fitting for a wedding in general, and especially for a garter toss ceremony. "Death of a Bachelor" is of course ironically funny because it is somewhat metaphorical of what takes place in a wedding—the groom is a bachelor no more once he says his vows, his bachelor nature essentially "dead."
By the time the garter toss rolls around, the death of the bachelor has in effect already occurred and the song works with this to jokingly bemoan the occurrence while the groom in actuality rejoices in his new marriage. So, if you're into witty song choices, this is the perfect song for you.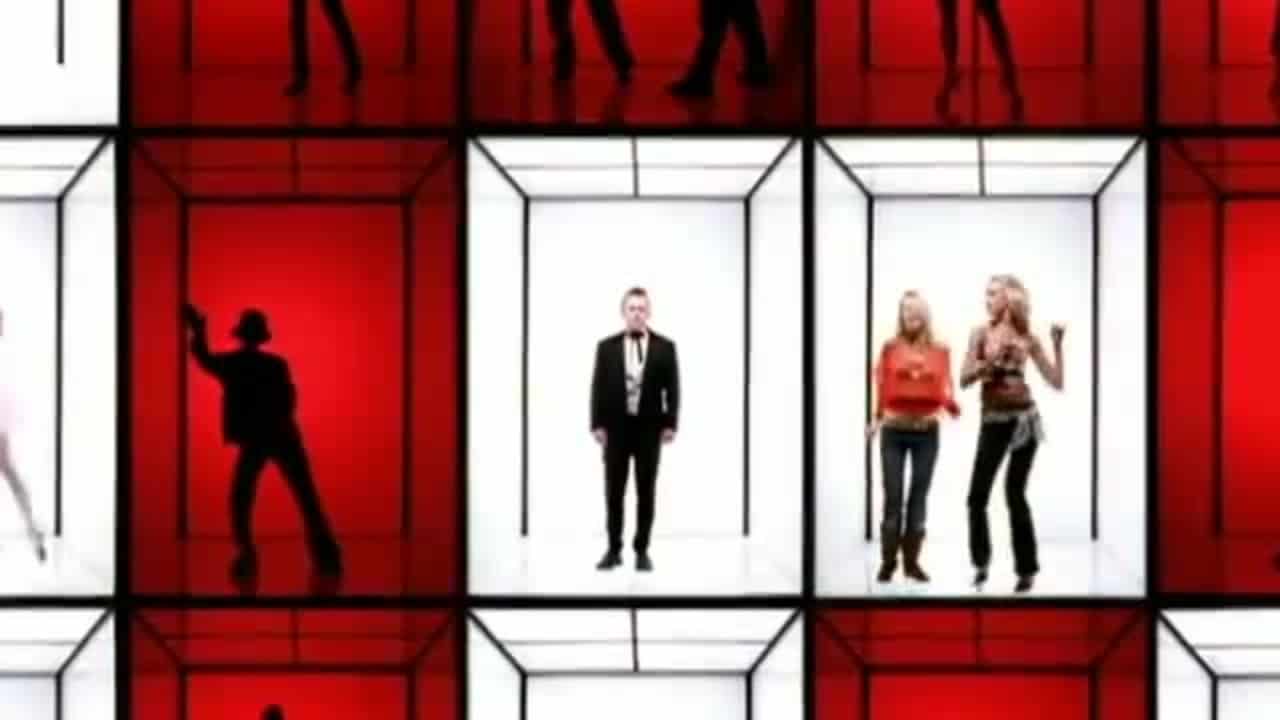 Elvis fans rejoice: you can easily work in a song of the legendary King of Rock n Roll into your wedding in a meaningful way by using "A Little Less Conversation" for your garter toss song. This song, of course, will work with and play up the sexiness of the garter toss—how could anything by Elvis not increase the sexiness factor?
Along with being sexy, though, this song is also incredibly fun. Whether you choose to sing along in your best Elvis-impersonation or your aim is to get your guests up on their feet and dancing, you're sure to have a great time and a memorable garter toss with this song.
9. "Hot Legs"—
Rod Stewart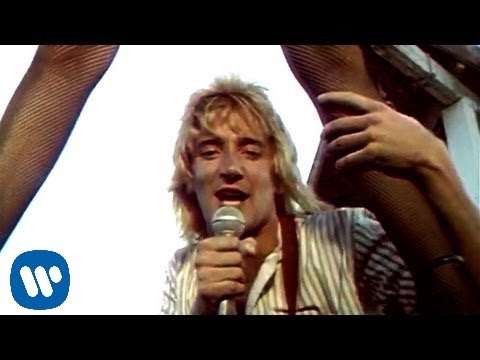 If you're a lover of music that has more of a country mixed with Rock n Roll vibe, then "Hot Legs" is a great choice for you. This is an especially good choice if you plan on having a country-themed wedding and want to select the music to match.
And, of course, the subject matter is excessively appropriate for a garter toss ceremony, of all things. The connection between "Hot Legs" and the nature of the garter toss needs no explanation.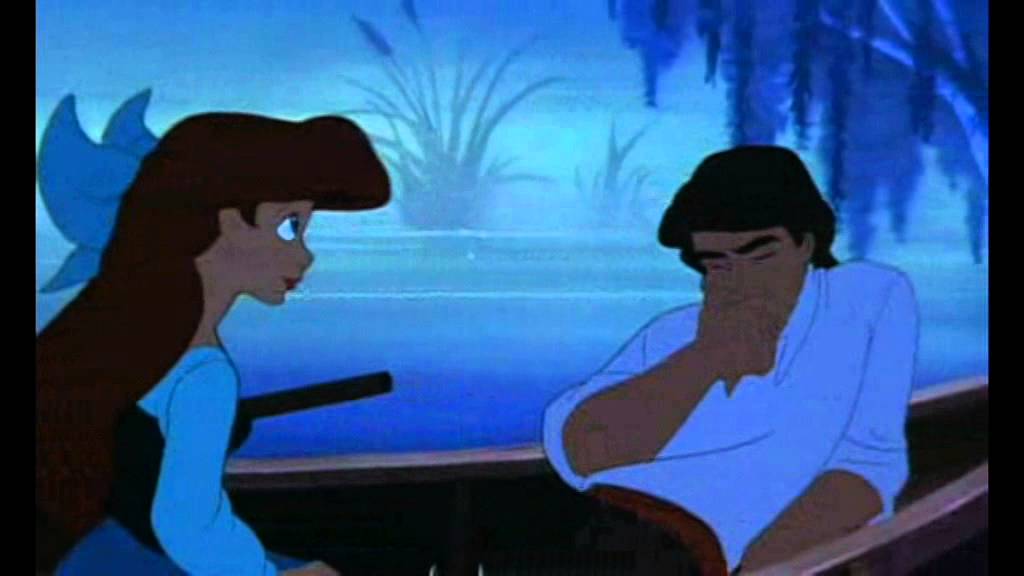 This choice is for those of you who are looking to keep things a little more PG, rather than playing up the sexiness of the occasion. Who doesn't love "Kiss the Girl" from The Little Mermaid? Aside from the whimsical nature of the song, it is also incredibly romantic.
So, if you're looking for a song that plays up the romance of the ceremony rather the sensuality, this is a great choice for the evening. The fact that the song is by Disney just adds to the fun nature of the garter toss for everyone present.
If you love the song but don't quite want the traditional version, you should check out this version made in 2010 by Ashley Tisdale. Tisdale provides a fresher, more modern take on the song that is just as fun as the original.
Choosing the Perfect Song for the Moment
Planning a wedding can sometimes—who are we kidding, always—feel a little overwhelming with the seemingly millions of decisions to make. Choosing the songs you'll play should not be a part of that stress. Though you may be struggling to find the perfect song, just keep in mind that there is no such thing—there is only the perfect song for you and your partner.
So, don't worry about song selection too much and, instead, have fun with it. When you're having fun is when you're most creative, so don't underestimate the power of a positive and optimistic attitude.
We hope that we've provided a good list of garter toss songs and inspiration for you to go off of, so you can find the perfect song for your reception. The garter toss is one of the sexier and sillier parts of a wedding—so make sure to have fun with it.
Target Keyword: garter toss songs