*This post may contain affiliate links. As an Amazon Associate we earn from qualifying purchases.
It may be hard to believe, but that 5 year anniversary is right around the corner… That's right. Five years. Five years since you said your wedding vows and I-dos, since you were united as a married couple, ready to boldly face the world together.
In a day and age of short-lived marriages and quickie divorces, making it five years as a married is quite the accomplishment, and speaks well of your future to come. You've made it half a decade—your fifth anniversary is something special that should be celebrated.
But how do you celebrate something so special? And how do you make it different from any other anniversary you've already had?
A great way to derive inspiration is by going off of the traditional symbols of the fifth wedding—this is also a fun way to keep each anniversary fresh and unique throughout the years. Or if you're not that into the symbolism side of things, you can simply focus on doing something that gives you the opportunity to spend time with each other.
Whatever type of couple you may be, we'll provide a 5 year anniversary activity that is sure to excite and remind you how much you really care for each other. Keep reading below to see our list of top 5 ways to celebrate your 5 year anniversary.
 How We Chose Our Activities
We chose these activities based on research of activities and plans that couples report have brought them closer together, reigniting the spark after several years. We've particularly focused on activities that couples who've been married for around five years have promoted, as couples go through various stages in the course of a long-lasting relationship.
We've also made sure to provide a diverse range of activities, so that you can find something to do no matter what type of couple you are. With each activity and way of celebration, there are easy variations you can make to make it perfect for you.
 ​Top 5 Ways to Celebrate Your 5 Year Anniversary
1. Find Inspiration in a Theme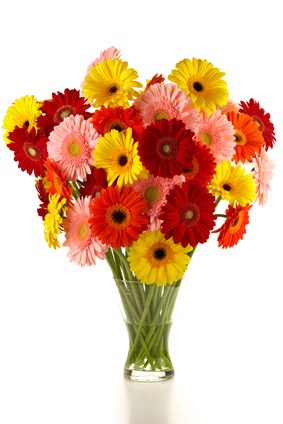 As most people know, individual anniversaries are typically associated with different symbols and gifts. For the 5 year anniversary, the standard traditional symbol is wood, though the modern is silver. It is also symbolized by the daisy flower and turquoise/sapphire gemstone.
Within these symbols is a fountain of inspiration. Does one of these symbols speak to your relationship more than another? For instance, if you and your partner are really into the great outdoors, wood may be a good theme to stick to. If not, you can pick or blend whichever symbols you want.
These symbols can provide inspiration for both celebration activities and for gifts. You can take the wood theme quite literally, for instance, by planning a camping trip in the woods if the two of you enjoy spending time outside. To incorporate silver, you can have a fancy meal together and use that silverware you got as a wedding gift that only makes rare appearances.
These symbols can be very easily incorporated into themed gifts.
Wood, in particular, lends itself to arts and crafts. Purchasing a craftsman wooden jewelry box or mug or the like is a great way to tie in the theme, but even better is something made by hand. If you have experience in whittling, then this is right up your alley. But even if you don't have any previous experience, simply putting in an effort is sure to be appreciated, regardless of the outcome.
Silver also makes for a great crafting material. You don't have to use pure silver itself, but you could make a number of crafts out of a simple, everyday fork such as bracelets and sculptures.
Of course, you don't want to spend extra time apart from each other while you're constructing these gifts. There's nothing wrong with slightly lifting up the veil of surprise by having a joint crafting session. This is not only a fun activity to do together, but also allows you time to spend together as you express your love through artwork.
For more fun and romantic crafting and gift ideas, check out these ideas by punchbowl.com.
2. Get Away for the Weekend
There's nothing quite like a romantic getaway, even if just for the weekend. Even if your anniversary falls on a weekday, planning to take off on the nearest weekend is a great way to celebrate your love for each other that has lasted the years. The two of you are probably frequently busy with work and hardly get to spend any time with each other anymore, so this is a great way to tune out the world and reconnect.
You don't have to go far—simply driving to the coast or to a lake a few hours away can be enough to create your own private bubble. You could even just stay at a nice hotel in the city, ordering room service and taking full advantage of their pool and hot tub. Just turn off the phones and rejoice in each other's company.
Have kids? You can incorporate them into your trip as much or as little as you'd like. You can use the weekend trip as an opportunity to spend time together as a family. This is an especially great idea if the two of you work long hours and don't get to spend as much time with your wonderful children as you would like.
Of course, the opposite may be true—you might be spending all too much time with your children, and you need time to remember each other as a couple rather than as parents. If so, find a family member or good friend to watch them for the weekend. They'll be happy to help you get the anniversary weekend you deserve. Go out and have that relaxing and romantic weekend you've been craving.
3. Recreate Your First Date OR Your Wedding Night
It would be wrong to assume that the spark in your marriage has faded over the last five years, but it could probably use a small boost to flare a little brighter. A great way to do this is to recapture some of the magic from the early days of your relationship.
Why not take it all the way back to the beginning? Recreating your first date is a great way to reignite the spark and reexperience those first-date butterflies again as if for the first time. So, hit up that same restaurant you went to, or go on that hike you did together.
If you did something that isn't entirely recreatable, like going to a specific movie, you can switch up the movies but go to the same theater and try to stick to the same genre. Or, you can watch that first movie together in a romantic evening at home.
Sometimes great couples actually start out with a bad first date that they never think they'd want to relive. Well, we say challenge accepted. Go out and redo all those things that made your first date so awful but have fun with it and be silly with the person you are now comfortable with and love.
If you're still not into reliving the first date, you could also try recreating your wedding night. Make the same food that you had at your wedding and buy the same type of cake. After you've finished your romantic meal, have fun with everything that you remember happening after the wedding. Maybe revisit the same hotel or decorate your own home to capture the mood.
4. Have a Joint Spa Day
Being a real world adult can be exhausting. Between working and raising any children you may have, you have barely any time for yourself, let alone each other. All you want is to have a nice, relaxing day where you don't have to worry about anything else and can still enjoy the pleasure of each other's company.
A great way to do this is to take a day off from the world and hit up the spa. While the spa is often thought of as more of a female-oriented place, men can enjoy it just as much. Spas are excellent at creating a relaxing environment, filled with steam and saunas and deluxe showers that will make you never want to shower at home again.
Most spas also require that phones not be used in the actual spa areas, so this will force you to unplug, relax, and be in the moment.
Be careful, however, in your spa selection. Most spas will have areas that are separated between the genders, and you want to make sure that you choose a spa that will allow you to spend time with your significant other. So, perhaps look into spas that offer mixed-gender areas.
In addition to paying a cover charge to enjoy the spa's general facilities for the day, you can also purchase additional treatments to do together as a couple. Look out for couple's massages and the like. Maybe try getting a facial together—even the most macho of men will enjoy it once given the chance.
To get more ideas on spa treatments you can get together, check out this list.
5. Stay in Bed All Day
Of course, you don't have to do anything at all to celebrate your 5 year anniversary, so long as you spend it together. If all you're truly craving is to spend time together in as isolated a bubble as possible, why not just spend the whole day in bed?
Just like the good old days when you were a young couple with fewer responsibilities, spend the entire day basking in each other's presence and rediscover why you wanted to spend days like these in the first place.
This type of day works best with as little interference as possible. So, ship your kids to their grandparents' the night before for a fun get away for them and nice break for you. Make sure that you both have the day off from work and inform them that you will be out of reach for 24 hours or so.
Last but not least, put away the phones. The two of you probably rarely get this type of time together, so make the most of it by being in the moment. Don't check your work email or get distracted by social media buzz. And avoid any other work-related devices such as tablets, surfaces, or laptops—unless you're using the latter to stream movies or the like.
Take this opportunity to relax and enjoy each other's company as much as possible, all from the comfort of your own bed. Have breakfast in bed, and all your other meals, too. Eat your favorite foods together, even if it might mean cheating on your diet. Open up the curtains in the evening and watch the sunset together.
Just a simple day in bed can leave the two of you feeling rejuvenated and replenished, ready to take on the world as a married couple, stronger than ever after five years.
 ​Final Thoughts on Recapturing the Magic
So, what are you waiting for? Whether your 5 year anniversary is next week, next month, or next year, it's never too early to start planning how to celebrate the perfect occasion.
Five years is quite the accomplishment. You've been through a lot together, whether it be job changes, moves, or even raising young children. You deserve a moment to quiet everything swirling around you and simply enjoy being the couple you first were when you were married, without forgetting the strong couple you are now.
We hope we've provided some attractive ideas for you should spend your special 5 year anniversary with your partner. But whether you stick with the year's specific themes, try to recapture a moment in the past, get away for the weekend, or stay in, you are sure to have a perfect anniversary so long as you are spending it together.
Target Keyword: 5 year anniversary