*This post may contain affiliate links. As an Amazon Associate we earn from qualifying purchases.
One of the most exciting things about planning a wedding is getting your wedding registry started. It doesn't matter if you are planning a large or small wedding – even those guests who are unable to make it to the ceremony will often buy you a gift to celebrate the occasion.
Wedding registries make it easy for anyone, no matter where they are located, to send you a gift that you truly want and need.
What Makes a Gift Registry the Best Wedding Registry?
If you have never used a gift registry in the past, the process really isn't that complicated. You can even create a wedding registry online for some stores.
If you choose to create your registry in a store, you may use a scanner to scan the items you want to add into your account. Once it's created, you can send a link to your friends and family who are invited to the wedding if you registered online, or you can add the details of your registry to the bridal shower invitations that you mail out. You get the gifts that you want or need, and your guests don't have to worry about buying you something you already have.
When you think about what makes a wedding registry even better, it would have to be how convenient it is to use. Stores that have modernized registries will allow you to create everything online because you can't always make it out to the store. They'll allow you to make changes to your registry online or send out links to last-minute guests.
These registries will offer so much more than kitchen tools and appliances or bathroom towels. The ability to add a wide variety of gifts to your registry can be very helpful as well.
What Gifts Should Be Added to a Wedding Registry?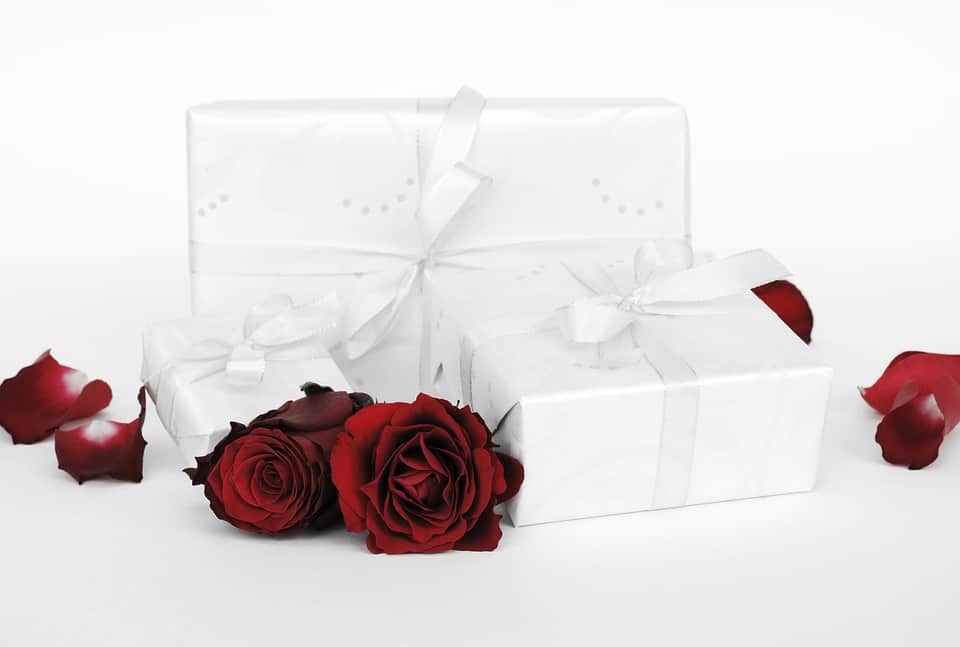 Wedding gifts are no longer strictly traditional. Guests don't have to buy the bride and groom an expensive china set or a new blender to show that they care. These days, couples are asking for literally anything they can use for their home and then some. This can include everything from a gift card to Home Depot to a pizza slicer from Walmart.
Adding a variety of gifts to your registry with many affordable options will help many of your guests purchase gifts for you and allow you to get all the supplies you need for your new home at the same time.
But don't be afraid to add a few high-priced items to your list. You never know when a large group of friends or co-workers may chip in and purchase an expensive item as a group to surprise you.
Our Suggestions for the Best Wedding Registry Options
There are plenty of great stores out there that provide wedding registries, but if you want our opinion, these are the very best.
Bed, Bath, & Beyond
As the name suggests, Bed, Bath, & Beyond has everything you will need for your new home. This is a perfect place to register if you are in the process of buying a new home or if you are a young couple just starting out. You will need all the essentials such as dinnerware, silverware, small appliances, bedding, and many other items that you may not think of at the time.
They have expert consultants on staff who can help you figure out which items you need to add and which you don't.
Amazon
Amazon has everything, and if you want to use a registry that is simple and easy for your guests to use, this is the place. You can even add items to the list that aren't available on their website so that your friends and family can look for them elsewhere.
And, you have the added benefit of having gifts shipped to you from loved ones who don't live close to you.
Kohl's
Kohl's offers a large assortment of houseware that range in price so that everyone can afford to buy you a useful wedding gift. There are plenty of stylish items available and all types of dinnerware and cookware to choose from so that you can make your house a home.
Kohl's also allows you to get a discount on items that weren't purchased on your registry. Be sure to add some of those wish-list items so that you can at least buy it for yourself at a discounted price.
Target
Target is possibly the most popular retailer in the country and they have a surprisingly unique assortment of houseware items, decorations, and all types of essentials.
Target offers a group-gifting feature that allows your friends or co-workers to pitch in on a more expensive gift, so don't be afraid to add those higher-end items to your registry because you just might end up with them after all.
Walmart
Not everyone is going to buy you a brand-new washer and dryer or a prestigious set of china. Walmart has a great gift registry that is easy to use and allows you to add all those affordable items that you will need for your home, while allowing all your guests to purchase a gift regardless of their spending budget.
Wheil you may not require your wedding guests to buy you a gift, most people feel bad if they attend without purchasing something for the new couple. Essential gifts from Walmart can help make buying wedding gifts easy for all your guests.
Macy's
Macy's offers a wide range of products that would make great wedding gifts for young and older couples alike. They have several locations throughout the country which make it easy for guests to buy the gifts on your registry, and they also allow guests to buy items online so that they may be shipped out to you.
You can find high-quality items and stylish accessories for the home at this retail giant.
Home Depot
Home Depot may seem like an odd place for a wedding registry, but if the newlywed couple is moving into a fixer-upper home, they are going to need as many items as possible from the home improvement store. Let your friends and family members help you turn your house into a home by adding everything you need to this home renovation registry.
Tiffany & Co.
While we have mentioned several affordable options for wedding registries, there is noting wrong with adding one of the best stores for new brides to the list, Tiffany & Co. If you want to have a timeless and beautiful heirloom that represents your wedding day, and something that can be passed on to your children and grandchildren, Tiffany & Co. is the best place to find that perfect item.
Best Buy
While it may seem like outside of the norm to add an electronics store to your registry, all homes need electronics! And if you and your spouse are into all the latest technology and gadgets, your wedding guests that know you best will not be surprised at your choice of wedding registry stores.
Best Buy allows group-gifting and they have an app that helps you keep up with all your gift activity.
JustGive.org
If you already have all the necessities for your home and can't come up with a lot of items to add to a wedding registry, consider having your guests donate money to your favorite charity instead of giving gifts by using JustGive.org.
It is a great way for everyone to give back to a worthy cause and no one ends up buying items that you will only end up returning.
5 Useful Tips for Creating a Wedding Registry
To make sure that your wedding registry is effective, you need to take some time to think about what you add. Here are some helpful tips from wedding planner experts that can help you create the perfect wedding registry.
Plan Ahead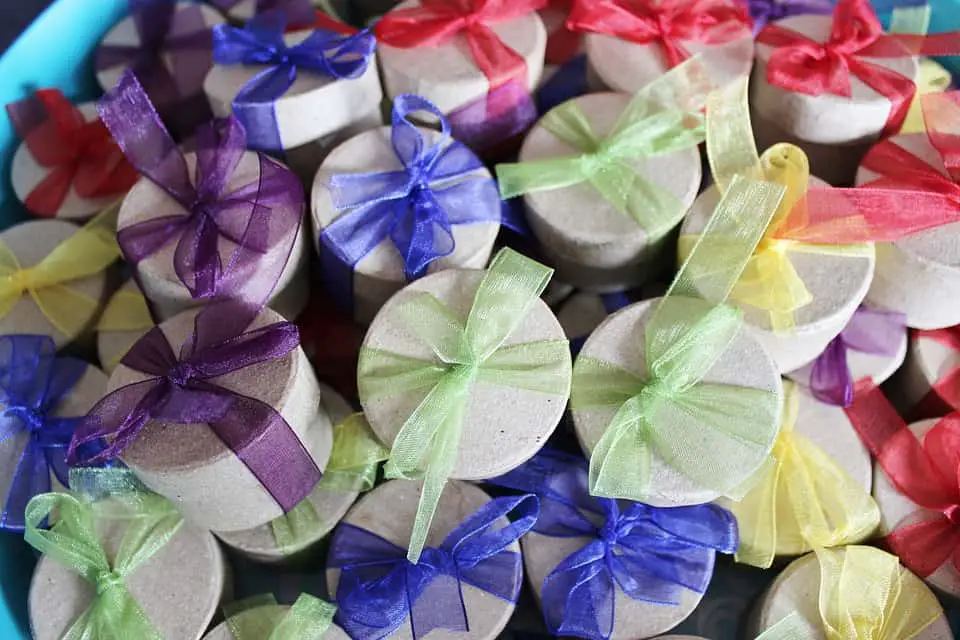 Younger brides may not instantly think about how much they are going to need a new silverware set or a mixer for the kitchen. And older brides who already have a home may be clueless as to what to add since they don't need any traditional wedding gifts.
Take the time to plan ahead and imagine what items you will need within the next five or 10 years of married life. For those who have yet to purchase a new home, you're going to need all the essentials from bath towels to kitchen utensils. Couples that already have all those things may need an upgrade such as a new coffee maker or a new vacuum cleaner.
It's Okay to Register at More Than One Store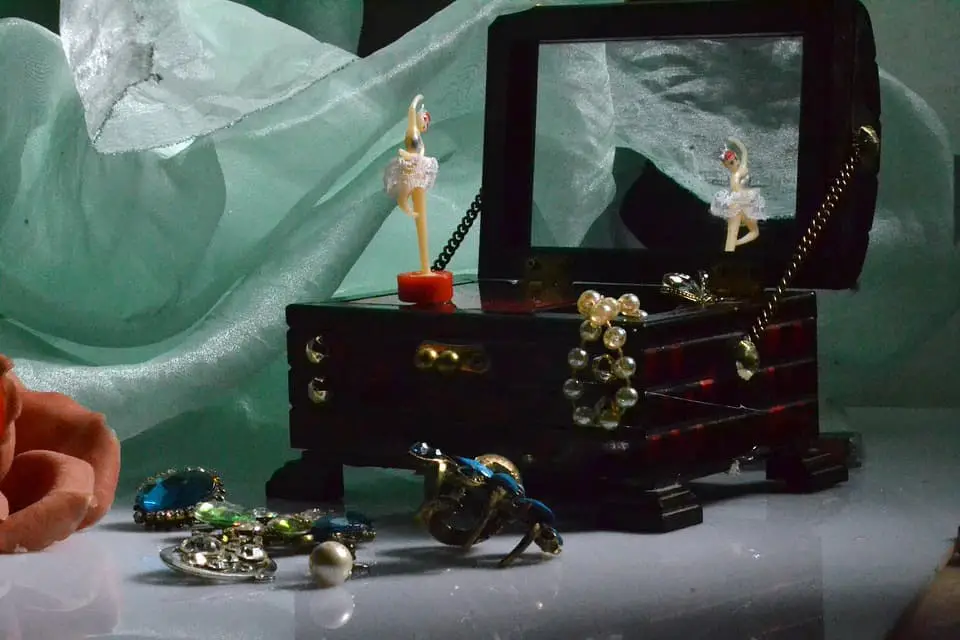 While you will need to keep track of the items you add so that you don't overlap anything, it's perfectly fine to register at more than one store. Different stores sell different items, and while it may be practical to register at Home Depot so that you can work on your new home, you still need to add some traditional items, so registering at Bed, Bath, & Beyond or Target as well will be just fine.
You could also add a higher-priced store such as Tiffany's or Macy's and a couple retail stores like Target or Walmart so that you provide your guests with a broad price range for gifts.
Think About Return Policies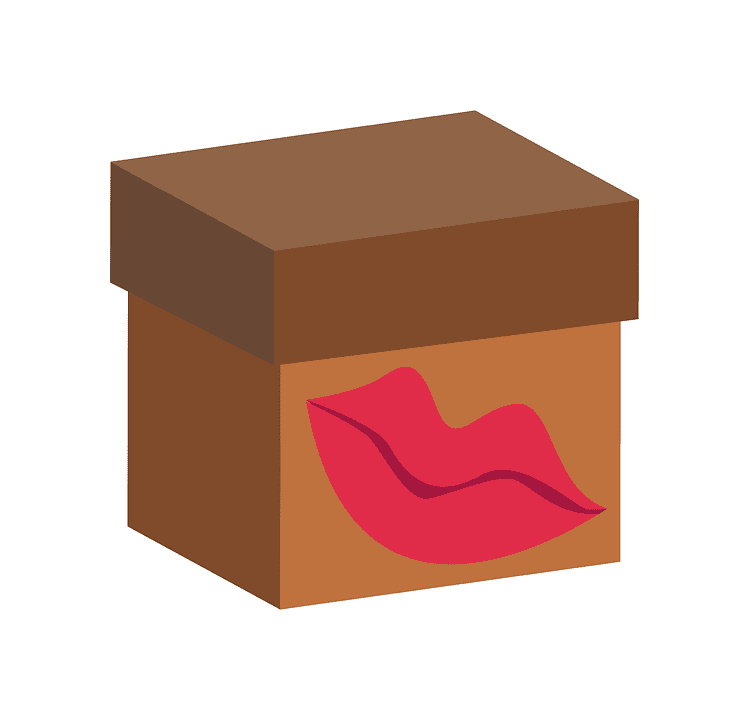 All stores have different terms when it comes to returning items. Some will require you to have a receipt while others may provide store credit if you don't have one. Research each store you are considering making a wedding registry with and check out their return policies.
If it seems too confusing or too much of a hassle just to return an item that you changed your mind about, then you may want to consider another retailer.
Keep Track of Everything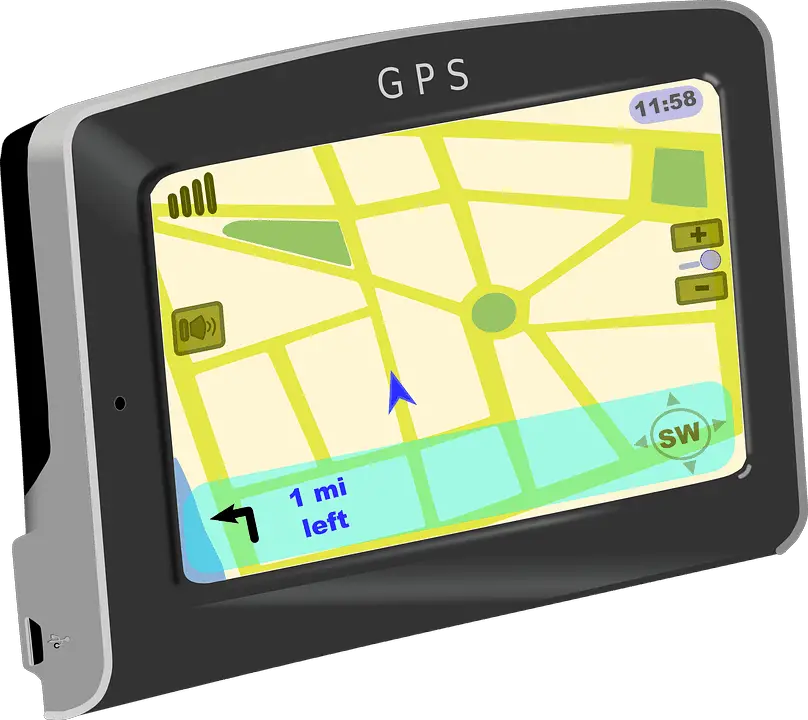 While it is fine to have more than one registry, you will need to keep track of all of them. Make sure that you change the quantity or delete items if someone purchased the same thing for you without using the registry. Be sure that all your information is correct, especially shipping details in case a family member or friend who is in another state wants to ship a gift to you.
And if you decide later that you don't want to have a registry at a particular store, be sure to delete that registry before you create a new one so that you don't end up with multiple gifts that are the same.
Don't Add Wedding Registry Details to Your Wedding Invitations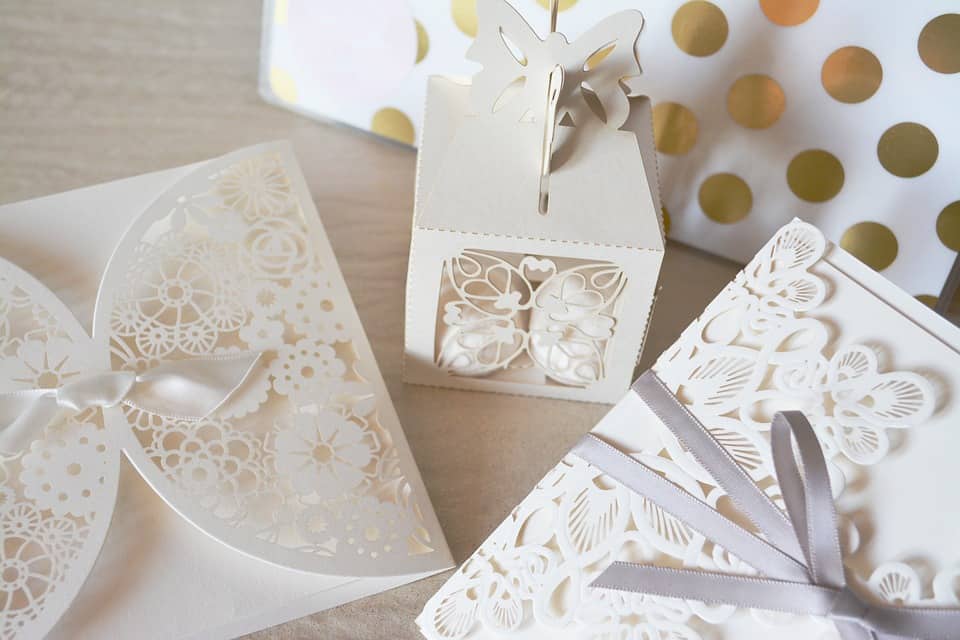 This may seem strange for some since most stores will provide you with a link or a registry card to send to your guests with your invitations. But some guests and wedding planners alike feel that this is a rude gesture that makes your guests think that they are only invited to your wedding if they bring along a gift.
So how do you let people know about your registry without being tacky?
Word of Mouth

. You can use word of mouth to spread the word about your registry to your guests, but the details may not get around to people who actually want to buy you a gift.

Social Media

. You could post a link on social media which is a simple and easy way to alert most of your guests.
Bridal Shower Invites. You can also add those registry invite cards to your bridal shower invitations since a bridal shower is an event where guests are expected to bring a gift.
Which Do You Think Is the Best Wedding Registry?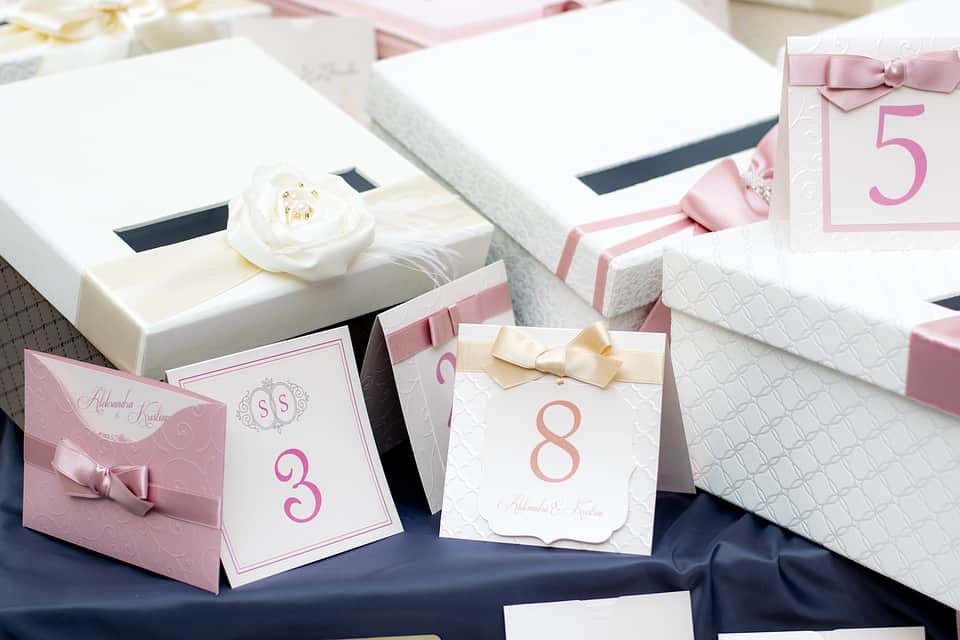 Your wedding registry should contain items that you will use together in the coming years. While it is fine to include a few fun items that you may want, its best to add items that you need, especially for the home. Be sure to add a wide range of items that range in price so that every guest will be able to give you something.
The best wedding registry is going to be different for each bride because we all have different ideas of what to add to our lists. But whether you love kitchen appliances, renovating your home, or thoughtful keepsake gifts, you are sure to find a wedding registry that you will be satisfied with.