*This post may contain affiliate links. As an Amazon Associate we earn from qualifying purchases.
Do You Need A Day Of Wedding Coordinator?
A wedding is a festive occasion that should be enjoyed by all. It is a time for a man and his wife to celebrate and legalize their union.
At a wedding, you will see that family and friends come together to celebrate the happy couple. They usually start with a wedding ceremony and then disperse to a reception location. That is where the festivities really get going and people come together to feast, drink and be merry.
There are dancing, speeches and some shedding of tears.
Planning a Wedding Ceremony and Celebration
There is so much that goes into planning a wedding. Therefore, you must keep in mind having a day of wedding coordinator.
For many people, they take the burden on themselves or should we say the bride takes the brunt of the planning. It is her long-awaited dream and she may enlist a wedding planner to assist. But everything is usually what she wants. Sometimes she forgets that the groom must have a say.
Enter the Bridezillas!
But a wedding coordinator usually works hard to incorporate everything that both parties want.
It is not easy putting together this massive undertaking, especially if the couple wants all the bells, whistles and extra trimmings. It is like trying to understand the inner workings of a Porsche. And a wedding coordinator is typically equipped to manage all the intricate details.
[amazon box="0307718603″]
How to Handle the Planning
When there are problems, it is easier to classify your tasks into groups. These may be food and drinks, the reception venue, entertainment, decorations and flowers, as well as date, time and budget.
Though a wedding planner may have a bevvy of people to fall back on, in getting things done, the ultimate decision should be the couple's, on the exact choices.
The planning of the wedding reception is also to be equally important as the wedding ceremony, seeing as it about entertainment, the venue and food. Nevertheless, this task does not have to an overwhelming one, if you have professional help.
Hire a Day of Wedding Coordinator
Usually, the first thing that they tackle is the location. It must be somewhere that both the groom and bride want. When you are deciding on this, think about its accessibility and how easy it is for people to get to it.
Can they accommodate the number of guests and do they have experience hosting weddings. Your coordinator should confer with the coordinators at the location, that the date and time you have selected is available.
Prepare A Budget and Stick To It
Another aspect of planning a reception is the budget. Setting a price line for individual expenditure items will save you in the long run. Make sure to check on alternative spots for sourcing everything. But your coordinator should already have a network of retailers where they can get good discounts and affordable prices to suit your budget.
So continue working with them on things like food preparation, entertainment and favors, until it gets to a cost that you can reasonably manage.
Settle On Wedding Invitations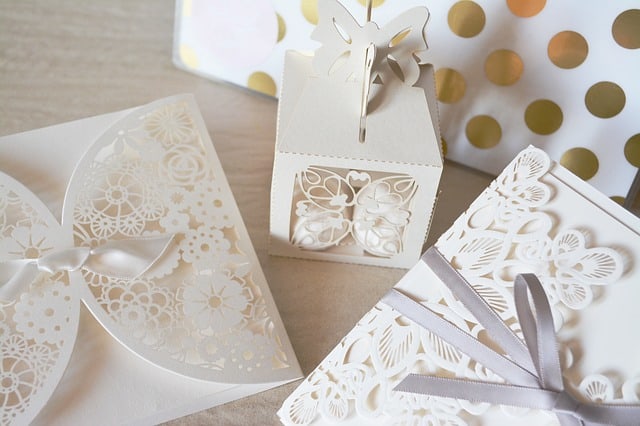 This bit of paper will set the stage for your ceremony. It will inform them of the theme of your wedding.
One of the first decisions in your planning process is to decide on a theme and the colors. This will be incorporated in almost every aspect of your wedding.
Just selecting any old invitation and then on arrival, your guests find a different theme, will make them feel uneasy, especially if they dressed to suit the theme.
Another way to ensure a unique invitation is to make them yourself.
To do this you can use a tree leaf design, paper or a computer design template. Get some transparent paper and write the invitations on them. Invitations do not have to be bent, you can have a straight leaf invite as well, and make copies for your guests, printing on different papers.
The computer is also another way you can design invitations, there are thousands of design possibilities in doing this. You will have options to do classic, traditional, contemporary or themed invites.
At the end of the day, choose something you love, that is of good quality and will be cherished forever.
Develop a Menu
After the budget, get into the menu items. You need to discuss certain meals, food allergies, what you can get in that season. Ask all the possible questions as well.
Will you cater for non-alcoholics?

What type of beverages will you have at your wedding?

Will it be served by waiters or buffet style?

How do you plan on serving the food?

Will there be more than two courses or options?

What dessert options will be on the menu?

Will you serve chicken or fish?

What will be the entrée?

What type of wine will you use for the toast?
All these inquiries must be made and addressed when planning a meal for your wedding reception. The finest choice is to provide your wedding guests with an option in each course. You do not want them to be required to consume anything that they do not like.
Choose Your Decorations and Flowers
Coming down the list, you will now have to decide on your decorations and flowers. In terms of how the place looks, these are important elements.
People are visual beings. They will likely remember how the place looked than what words were said at the altar. So make sure you have a tried and proven wedding coordinator who is known to bring the wow factor.
You want your guests to remember how amazing it was for years to come.
Keep the centerpieces for the tables in mind, and chairs that you will need. Flowers are normally incorporated everywhere. This includes on the table, on the chair, along walls and yes in the hands of the bridesmaids and the bride.
These should not be haphazard choices or mixtures. It must all work well together. Have your wedding coordinator show you an actual mock-up or picture of what the decorations will ultimately look like in the venue and on the day.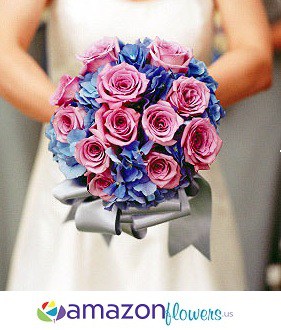 Entertainment and Music
Some folks want to have a good ole time at their wedding reception. Nowadays, people are posting viral videos of the lucky couple doing well-composed dance numbers. So have a professional help you to put all your desires into place.
Remember to keep your wedding budget in mind and do not be explosive with your wedding. Because when you are done, you might not have a home or you are left in debt.
Start by deciding on what type of music you want. Think about these questions.
Do you want an orchestra?

Do you want a band?

Do you want live music?

Do you want a DJ?

Do you want your famous cousin Earl to handle the music?
At the end of the day, the type of music needs to blend well with the ambiance and setting.
Decide on Wedding Favors
After a wedding, people tend to get rid of wedding favors that they have no use for, eventually. This is not something you want to think about, especially if you have a hefty wedding budget.
Your planning and stressful considerations would have been for nothing. However, if you come up with inventive and effortless choices, things that people can use on the day or even when they go back home, this negates the possibility of then dumping your gift in the garbage.
You can discuss with family and friends who have attended many weddings. See what they got for wedding favors. Ask what were their best favor and the worst. This is an effortless way to create new ideas.
On Your Wedding Day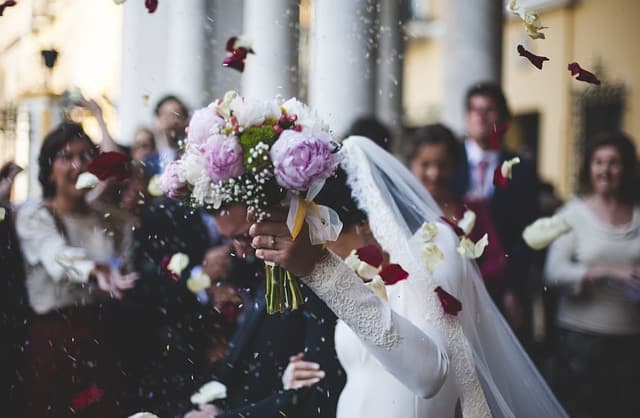 Getting married is supposed to be a joyous occasion, filled with good tidings from family members and friends. This milestone marks the point in your life where you will select the person you want to be with forever, or so they say.
For some, it is a very intimidating and stressful event. But for other couples who are entirely certain of their decision, it is a day encapsulated with happiness and bliss.
Get a day of a wedding coordinator to avoid the intimidating and stressful parts. Let them do the heavy lifting. Heed to their professional advice and use moderation.
Watch your budget closely. Make sure that you have some padding in case things go overboard.
Weddings are some of the biggest events in any person's lifetime. The planning and effort that goes into this ceremony often take months to get perfect, but it is possible to do in a shorter time frame. This depends on your needs.
Some have planned shotgun weddings and done extremely well.
But because of how serious this commitment is, be very certain that the person you say yes to is the one, you want to spend your life with forever.