*This post may contain affiliate links. As an Amazon Associate we earn from qualifying purchases.
Eco Flowers Review: Distinctive Floral Creations for the Ideal Wedding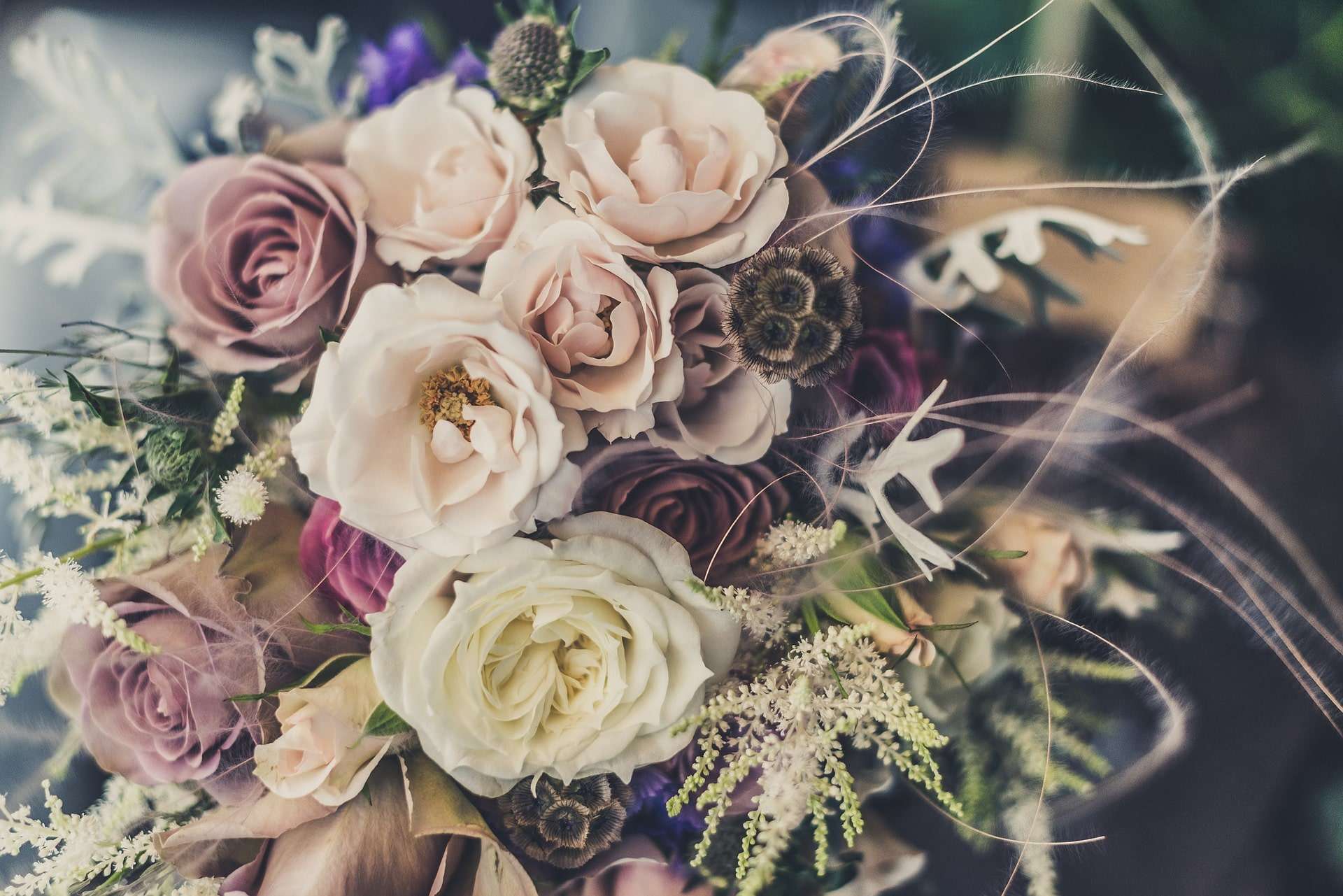 Your wedding needs to be spectacular.
The dress, the cake, the venue, and every other aspect must perfectly align with the stars to create the day you've been dreaming of since you first fell in love.
And it will.
No matter what happens on your day, it will be wonderful.
You're marrying the love of your life, after all. Your memories will serve to remind you of that forever.
Photographs, programs, and wedding gifts will last a lifetime. You'll be able to look back at these keepsakes and remember your special day, which can really help you out when you're feeling down or just plain sentimental.
Unfortunately, your bouquet won't last longer than a few days. It's a shame, really. You spend a fortune on a fabulous floral arrangement, you enjoy it for one evening, and then you toss it behind you to your pack of bridesmaids.
It's not fair. Those flowers are beautiful. They're expensive.
They're worthy of a lifetime of love.
Well, hold on to your bootstraps, because now there's a way for you to save your flowers forever.
We're not talking about gold-leafing them either. We're talking about eco flowers. These freshly-made bouquets hold all the beauty of a traditional bunch of flowers, but they're created by the company Eco Flower. Not grown.
Say what now? Don't worry, we'll get into it all.
Are you interested in having a bridal bouquet which will last you a lifetime?
Then read on to discover the ins and outs of eco flowers, and find out if they'll be a suitable replacement for your wedding floral arrangement.
What is Eco Flowers, and How does it Work?
The name of the company is Eco Flower. They're an online store, and do not have a brick-and-mortar locale. These flowers are made from wood as well as a variety of different recycled materials including burlap, old books, sheet music, discarded jewelry, denim, and even pine cones.
But these bouquets don't look like they were rescued from someone's backyard bonfire. They are reportedly quite beautiful, and they come scented for your pleasure. That's right, you don't even have to give up that beautiful bouquet smell.
What Makes Eco Flowers Unique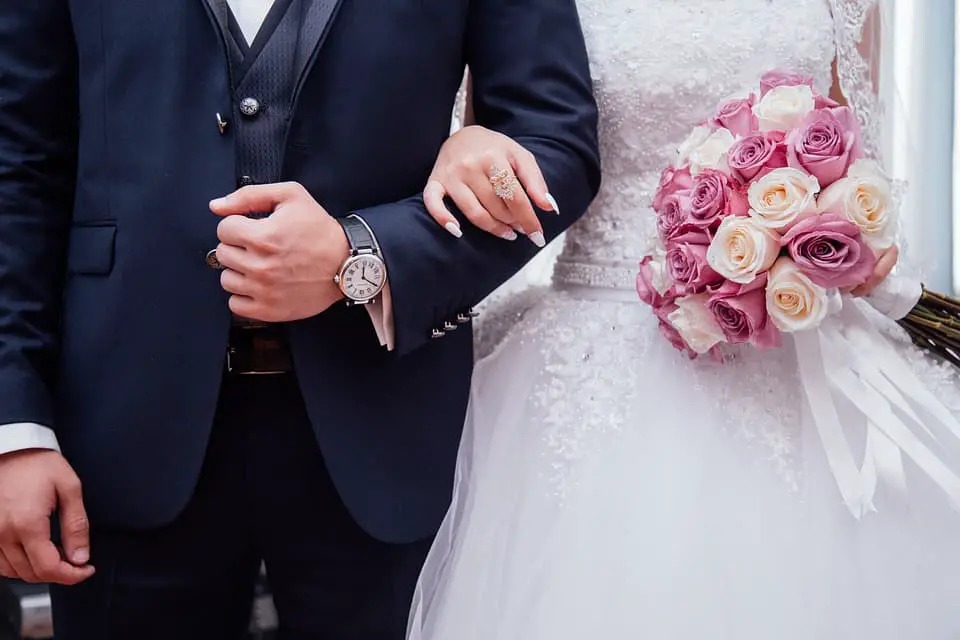 Fake flowers are not a new thing. They've been around for centuries, and they're not going away any time soon.
But these flowers are different.
You have to admit the concept of eco-friendly florals is enticing for the green-minded among us, but that's not everything Eco Flower has to offer.
Long-Lasting Love for Your Special Day
What makes the concept so attractive is the fact that these flowers are made to last a lifetime. Not a week. Not a month. You won't find them years down the road, pressed to oblivion inside a forgotten scrapbook.
These flowers will be fresh and clean forever after. You can put them in a place of honor, so you can be reminded every day of your wedding.
Eco flowers can rest as a table centerpiece, in a window, or even in the bedroom. You never have to water them, and they won't die on you.
You can buy boutonnieres, bouquets, table arrangements, bridesmaids bouquets, and all your wedding floral needs from Eco Flower.  
Options for Everyone
One of the biggest problems with fresh floral arrangements is that you're always somewhat limited as far as color, theme, and smell go.
Eco Flower has options galore when it comes to customization.
You can choose from scents you'd never normally get from a regular flower. These include exotic wonders like Egyptian Lavender and Japanese Cherry Blossom as well as classics like Fresh Cut Roses and Black Raspberry Vanilla. You can even order non-floral scents like Ocean Breeze.
And smell isn't the only custom-made aspect to these flowers. You'll get to choose between different floral "styles," which aren't modeled after specific flowers but after a series of adjectives which seem to have little relation to one another.
However, they do denote certain styles.
Classic, Modern, Eclectic, Nautical, Glamorous, and Country are some of the styles on offer. If you don't like those you could go with Rustic, Vintage, or Tropical.
Eco Flower simply offers more choices to the bride-to-be, so pick your style and scent and you're ready to go.
Eco Flowers Help the Planet
The environmental impact of the floral industry is something we don't normally think about.
They're flowers, right? How bad could they be for the environment?
The answer is more complicated than you may think.
Flower farming produces massive amounts of CO2 and uses up lots of much-needed water and pesticides. Not to mention the cost of shipping and transporting living flowers, which is high — 78 percent of U.S. cut-flowers are imported from South America, and they must be transported in refrigerated trucks to avoid wilting.
All that adds up. Not to mention the plastic wrap which inevitably surrounds them.
By purchasing flowers made from recycled materials, you're helping to promote sustainability. Consider the environmental impact of cut flowers before you get that fresh bridal bouquet, and think about getting some eco flowers instead.
Eco Flowers Public Perception and Previous Buyers' Experience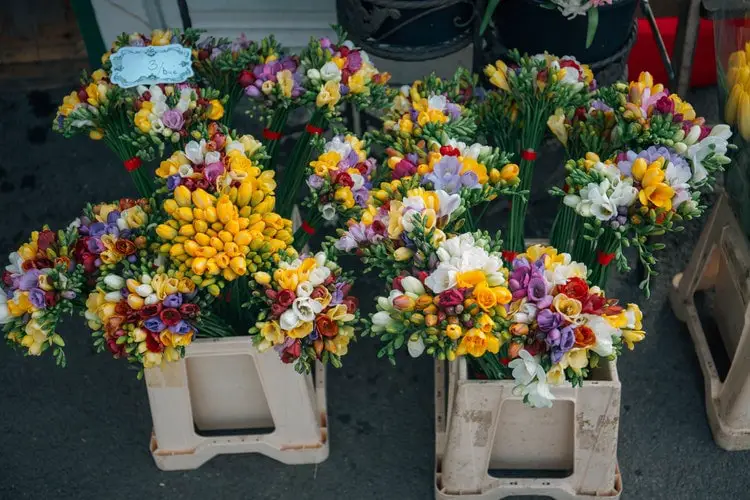 It seems as though Eco Flowers has a pretty bad reputation, and it's caused them to go out of business completely.
The original owner and founder of the company was forced to give up control of the company to investor group JW Capital back in December of 2016, after her appearance on the popular TV show Shark Tank drew major investments and caused her to lose equity.
That's when things took a turn.
The company grew exponentially in a very short period of time. The idea was good, and the company had become popularized with its appearance on national television, but the growing pains were too severe.
According to reviews, customer service was terrible. The product went downhill, fast. Flowers arrived damaged, and some flowers didn't arrive at all or arrived too late for them to be used in the ceremony. The company was so bad off they couldn't even take customer calls, and they admitted to being overwhelmed with orders.
Dissatisfaction grew, and the Better Business Bureau eventually issued an alert on the Eco Flower. It seems as though a combination of rapid growth and poor management did this company in.
After the company shut down just recently in July, customers who had already paid didn't receive money back on orders which were never received.
It seemed like there was nothing they could do to get their money back. But customers were so upset, they began a social media crusade. There are currently 2,286 members of the Facebook group Eco Flower Screwed Me Over. While the name is crass, it demonstrates perfectly the kind of anger and helplessness customers felt after dealing with the company.
This group attempts to do damage control and help the brides who are currently fighting for their eco flowers to be delivered, or at least for their money back.
So, you can't buy from Eco Flower.
But just because the company went under, that doesn't mean you can't enjoy a bridal bouquet fit for a queen. Despite reports of damaged orders, some bouquets available on eBay are absolutely gorgeous. But if you're wary about purchasing from a company which had this kind of reputation, consider buying from the competition.
How Eco Flowers Compares to the Competition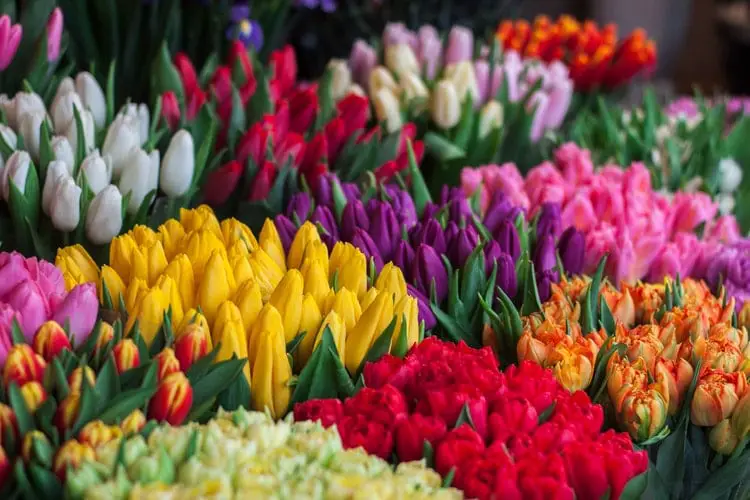 So, what are some other options for buying awesome eco flowers for your wedding? There are a few places which offer superior service.
Sola Wood Flowers
One of the best places to get eco flowers of similar quality and build would be from Sola Wood Flowers. If you love the aesthetic of Eco Flower, this is the place for you. That's because Sola Wood Flowers was founded by Meagan Bowman, the woman who started Eco Flower.
After she left her original company, she started this one which offers a similar product at the same high quality. However, Sola Wood Flowers offers an altogether more interesting product, and one with much higher customer service than the doomed Eco Flower.
Here you can pick and choose your wedding accessories. One great option is the Bridal Box, which offers everything you need to put together your own bouquet and as many as 3 boutonnieres. You can also choose to custom-build your own bouquet, or order a pre-made bouquet.
Customers seemed to adore the flowers and said as much in their reviews on popular wedding website The Knot. Centerpieces, bouquets, and boutonnieres seemed to arrive in a timely manner. However, customers reported that the company didn't respond well to complaints, going so far as to block them on social media.
Accents and Petals
The small Philippines-based company ​Accents and Petals​ seems to be a very popular choice among brides-to-be these days. Despite customers being initially hesitant to buy from across the ocean, they were later happy about the purchase.
Buyers did mention the owner by name in reviews left online. They claimed she was professional, courteous, and her flowers nearly always arrived online. Considering the business is located overseas and all orders must go through customs, that's really saying something.
Nobody complained about the quality of these flowers, and customers seemed very satisfied with the level of personal care that the owner and artist took with them. This company may not be the best to use if you have a gigantic wedding party, but it's the perfect little shop for mid to smaller-sized weddings. If you do decide to go with Accents and Petals, order early. Customs may take some time.
Afloral
If you're enamored with the idea of your flowers lasting forever, consider buying them from Afloral. This artificial flower arrangement company is more focused on the idea of creating a permanent physical reminder of your wedding than they are with the concept of recycling, but we don't hold that against them.
Afloral seems to have much better customer service than Eco Flower and even Sola Wood Flowers. Customers loved that they could communicate openly with the company.
Shipping was fast, and orders looked just like the pictures.
Our Final Verdict on Eco Flowers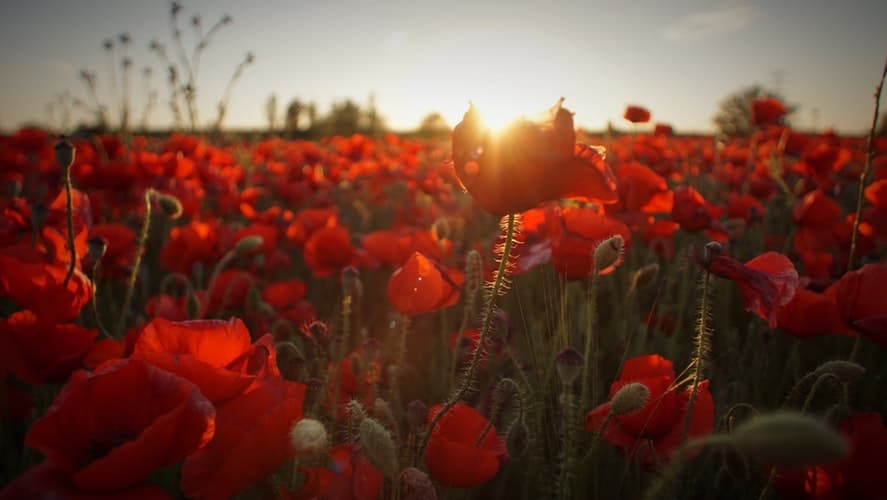 Buying artificial flowers can make some people nervous. But what's not to love? They are good for the environment and your collection of wedding memories.
Eco flowers are a great choice for your wedding. You'll definitely agree when you're walking down the aisle with a custom-made bridal bouquet which you'll get to keep forever.
Coupons and Deals on Eco Flowers
While you won't find any special deals on Eco Flower wedding arrangements, there are some good coupons on Offers for Afloral. You can also find Afloral deals up to 80 percent off on Don't Pay Full.
Going with artificial wedding flowers is a great idea if you want to save yourself some money and have a reminder of your special day which will last a lifetime.
Don't hesitate to jump on this bandwagon. You won't regret it.