*This post may contain affiliate links. As an Amazon Associate we earn from qualifying purchases.
Our Favorite Garden Weddings
Garden weddings are inherently romantic and lush in an entirely natural way. You don't need extra decorations because the colorful florals and palette of greens create a beautiful background all on their own.
Most garden venues are also outdoors which are excellent options for warmer climates.
If you're interested in an indoor garden wedding, that's also a possibility, but you'll have to see if there are indoor accommodations.
To help you figure out what you might be looking for in a garden wedding, here is a list of some of the best venues across the globe.
Best Garden Wedding Venues
It doesn't matter if you want to have cocktails under the moonlight or a tropical beach as your background. There are garden venues that will work for any and every situation you can imagine.
1. Pittsburgh, Pennsylvania – Phipp's Conservatory
If you're looking for a vintage backdrop for your celebration, then this is where you need to go. Phipp's Conservatory is a massive Victorian greenhouse that has been around for decades. It is gorgeous and sets the stage beautifully for a shabby chic garden wedding.
2. Napa, California – Beaulieu Garden
You haven't seen natural beauty until you have had the pleasure of sipping champagne under a sycamore arbor at twilight when the sparkling lights come one. Add the sparkling pool and gorgeous green lawns, and you've got the makings of a spectacular wedding venue.
3. Winters, California – Bear Flag Farm
Do you long for a garden wedding that is reminiscent of the French countryside, but the cost of actually going there makes your heart skip a beat? If that's the case, head on over to Bear Flag Farm. As soon as you get there, you'll feel like you've gone worlds away from where you were. It's magical.
4. San Juan Capistrano, California – Franciscan Gardens
California has it going on when you're talking about garden wedding venues. This is another one that can transport you to a different time and place. With classic Spanish architecture and breathtaking rose gardens, you can't go wrong with this choice to host your magical night.
5. London, United Kingdom – Chelsea Psychic Garden
Take a trip across the pond and find another gorgeous option in garden wedding venues. Chelsea goes back to the late 1600s. When you visit, you can almost feel as though you've transported through time, adding your footsteps to all that have walked through before you.
6. London, United Kingdom – Horniman Museum and Gardens
London is no stranger to the exquisite, and the Horniman does not fail to impress. There are acres of beautiful gardens awaiting your visit in addition to a glass conservatory that is available to host your wedding ceremony as well as your reception. There are also additional places located inside the Horniman that you can choose from if you'd rather not rent out the entire property.
7. Cabo San Lucas, Mexico – Flora Farms
Cabo is known for its lush tropical settings, but did you know there are garden wedding venues there, too? It's true. Flora Farms is an intimate garden setting available for you and your guests. They also provide the food and drinks, too.
8. Atlanta, Georgia – Atlanta History Center
You wouldn't think a history center was a viable option for a garden wedding, but this one takes the ca​ke. The center has over 20 acres of lush gardens, and you can choose to host your entire celebration directly on the grounds. They're perfect if you want that vintage feel to your wedding.
9. Western Cape, South Africa – Babylonstoren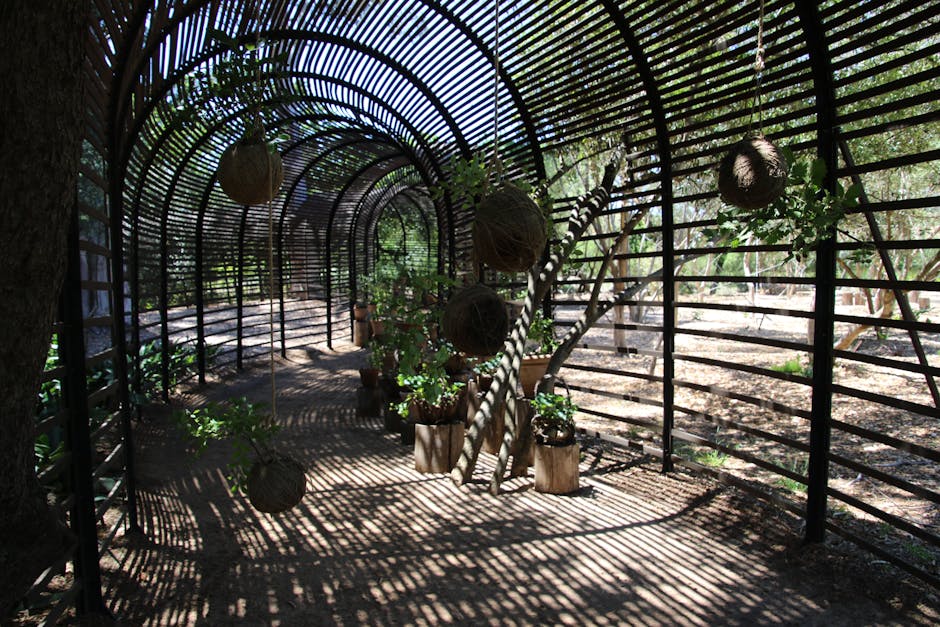 Yes, that says South Africa. Africa is so much more than arid climates and wild animals. Babylonstoren is a prime location that is complete with world class amenities available for your wedding. The hotel has actually been around since the late 1600s and is one of the most sought-after garden wedding venues in the world.
10. Tuscany, Italy – La Foce
We would be remiss if Tuscany didn't make this list of garden wedding venues. In La Foce, you'll find an exquisite garden setting that dates back to the 15th century. The Italian manor with a rich history is available as an outdoor or indoor option for your wedding locale.
11. Newnan, Georgia – Dunaway Gardens
The town of Newnan may be small, but if you want an intimate garden wedding, this is an excellent choice. You'll even find what is called the "wedding tree" where you can have your ceremony performed. The historic tree has seen generations of happy couples exchange vows, and you could be next.
12. Kilauea, Hawaii – Nai Aina Kai Botanical Gardens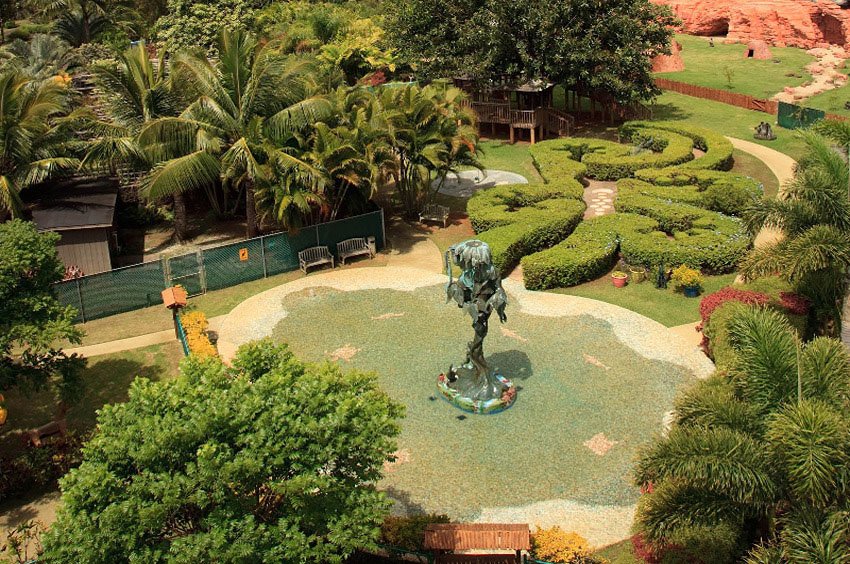 It's in Hawaii, so you know right off the bat, the area is going to be lush and tropical. This particular location is actually a sculpture park, too, and offers the possibility of having a wedding directly on the plantation grounds.
13. Bronx, New York – The New York Botanical Gardens
You can choose to host your reception at the Victorian greenhouse that resides on the grounds. Alternatively, you can choose to exchange your vows in front of a waterfall or in the gardens. The choice is yours in this garden wedding venue.
14. Columbus, Ohio – Franklin Park Conservancy and Botanical Gardens
If you're looking for a hands-off approach, then this is the place where you want to have your wedding. They take care of everything from catering to décor and even handle vendors that work specifically with them. When the garden is in bloom, the location is beautiful and doesn't require you to lift a finger if you don't want to.
15. Richmond, Virginia – Lewis Ginter Botanical Garden
This particular garden wedding venue has some definite perks, one of them being that you don't have to feel limited to which season you want to get married. There are options available regardless of the season, so you can feel free to get married here whenever you prefer.
16. St. Louis, Missouri – Missouri Botanical Gardens
When it comes to garden wedding venues, this is a location not to be overlooked. From the serene pools to the fact that it covers a full 79 acres, you have several places to choose from to host your wedding. Between indoor and outdoor options, you're going to love what they can do for you.
17. Phoenix, Arizona – Desert Botanical Gardens
Have you ever considered getting married in the desert? It is actually quite romantic to see yourself among the delicate succulents and unique atmosphere. This venue fits a niche nicely for those that want a rustic elegance in their wedding.
18. Coral Gables, Florida – Fairchild Tropical Botanic Gardens
Like some other locations, you will find a team of people that are willing to coordinate your entire celebration so you can focus on other things. With the tropical climate, you'll find plenty of natural colors when the flowers are in bloom.
19. San Marcos, California – Twin Oaks House and Gardens
Do you envision yourself getting married among English gardens? If so, then this is the place for you. The garden wedding venue comes complete with streams, forests, and of course, English gardens. It is a smaller venue, so your wedding guest list can't be over around 170 people, but for those that get to share the experience with you will love it.
20. Wilmington, North Carolina – Airlie Gardens
Within Airlie Gardens, you'll have plenty of choices to choose from for your outdoor venue. You can request a space that can accommodate a tent, a waterfront nuptial exchange, or a garden to be the place where your life begins. All are breathtaking, and several can accommodate a few hundred guests, too.
21. Boylston, Massachusetts – Tower Hill Botanic Garden
Tower Hill offers you several choices of indoor or outdoor areas for you to have your wedding. You and your guests alike will absolutely adore the gardens and the conservatory. You can't go wrong with this venue.
22. Delray Beach, Florida – Morikami Museum and Japanese Gardens
The Morikami Museum and Japanese Gardens contain gardens that bring forth your inner Zen with its gorgeous serenity. A smaller venue capable of holding 150 guests, you can have your ceremony here as well as your reception. Enjoy the intimate setting among the gardens and steal a few moments that will take your breath away.
23. Eau Claire, Wisconsin – The Florian Gardens
One of the most significant factors about this garden wedding venue is the fact that it can hold up to 500 guests for your wedding. As one of the larger wedding venues, you'll also be happy to know that you can have both indoor or outdoor options for your ceremony and your reception.
24. Puyallup, Washington – Rock Creek Gardens
Have you ever wanted to step into a fairy tale? Maybe you wanted to walk freely among the flowers like Alice did in Wonderland. This is your chance to be like Alice and live your own fairy tale storybook beginning by having your garden wedding at Rock Creek Gardens.
25. West Bloomfield Township, Missouri – Planterra Conservatory
If European influences make you gasp with delight, then Planterra Conservatory is going to be the venue that you've always dreamt of. You'll find influences from European architecture along with koi ponds to create this serene environment that is home to exotic plants and flowers.
26. Nashville, Tennessee – Cheekwood
Transport yourself and your guests to an amazingly lush European countryside without going any farther than Nashville, Tennessee. The original inspiration for the design and layout of this garden came from Padua, Italy. You can see the influence across the gardens, making it an excellent background for your garden wedding.
A Few Last Words on Garden Weddings
Garden weddings have the potential to be the most memorable experience for you and your guests. The natural beauty that surrounds you will present a beautiful background for your pictures as well as your memories.
At the same time, remember that most garden wedding venues are primarily outdoors, so you'll want to have a backup plan in case of inclement weather. After all, there's nothing worse than having your wedding while it is raining.
A word of advice would be to keep an eye on the weather and maybe even check historical weather records. If you notice a rainy season trend, avoid booking the venue during that time if you have your heart set on having your wedding outside.
If you're open to being flexible, you're going to want to select a venue that is capable of providing an indoor option as well as an outdoor setting. This will give you an automatic backup plan in most cases.
Something else you'll want to consider is the how far the location is for your garden wedding. Do you want to get married in Tuscany? Are you happy getting married in California?
Think about how much of a factor the distance is going to play in your guest list and plan accordingly.
Once you find the garden wedding venue of your dreams, you'll know, and then you can really start planning everything you'll need.