*This post may contain affiliate links. As an Amazon Associate we earn from qualifying purchases.
Orchids. No, lilies. No, azaleas, for sure.
Are those the thoughts going through your head right now?
Planning a wedding can be tough and filled with stress, indecision, and anxiety with the weight of wanting to plan the perfect wedding.
The wedding industrial complex is huge and sprawling, leading to the kind of good kind of evil, resulting in way too many options.
Instead of being a deer in the headlights, frozen by the overwhelming options, let's figure out a smaller task on which you can start.
From bouquet styles to flower types to colors and arrangements, walking into a florist's shop can be a dizzying array of potential vibes.
When you are trying to plan for what you want to be the most perfect day of your life, every detail can feel like a lot of pressure to get it absolutely right. Adding on, you have probably never done things like picking out floral arrangements for a wedding before.
How do you get it right, presuming you are not going to get a second chance at it?
Fear not!
The most complex projects can be carried out with the utmost success if only they are broken down into smaller, more manageable tasks that help you get your head around the project. You need to find a point where you can break into the world of options and narrow it down.
Before it gets overwhelming, let us break down how you can pick the perfect florist and arrangements for you.
10 Things to Consider When Choosing a Wedding Florist
Every project can be broken down. Here's ten tips that can make choosing a wedding florist for your important day easier than tasting cake.
1. What is your color scheme?
Before you start talking to any vendors for wedding planning, you have to know what you want! Before decorations, before cake, before jewelry and a dress, you have to know what the coloring of the event is going to be. And how exactly are flowers going to play into this? Are they going to add color and pop, or blend in for some subtle class?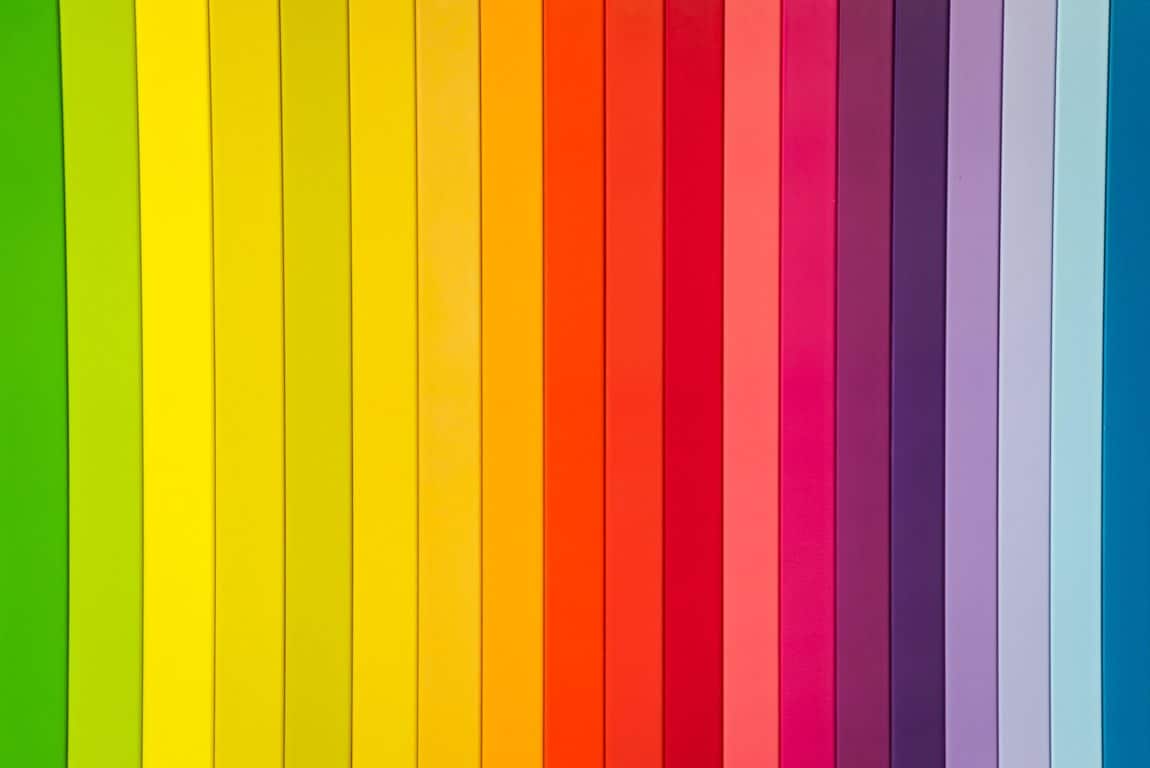 Answer these questions before going to any florist, it will save you time, money, and unneeded stress. In the Internet Age, it is easy to see every combination of what has been done before at weddings, it is hard not to post pictures of your perfect day.
Check out Pinterest and other similar sites to see what has been done before. Decide what you like and do not like. Then go visit florists with and idea of what you want in mind, but open to unique ideas the florist might bring to the table.
2. How will the flowers fit into the decor?
Will flowers serve as centerpieces? Will you have vines adorning pillars in a more bohemian vibe? Do you want a bouquet, or are you going to go a little untraditional?
These are all great questions to mull in order to effectively narrow down possible florists to visit by what their specialties are. You do not want to waste time visiting a florist who, you know from a peek at their website, has no experience delivering a must-have you have in mind.
3. What kind of bouquet do you want?
A big one overflowing with petals? A smaller, more understated one? Filled to the brink with flowers, or a balance of green and petal?  There are so many options when it comes to bouquets, and it is important to scope out your must-haves before walking into a florist, and being aware of where you are open to suggestions.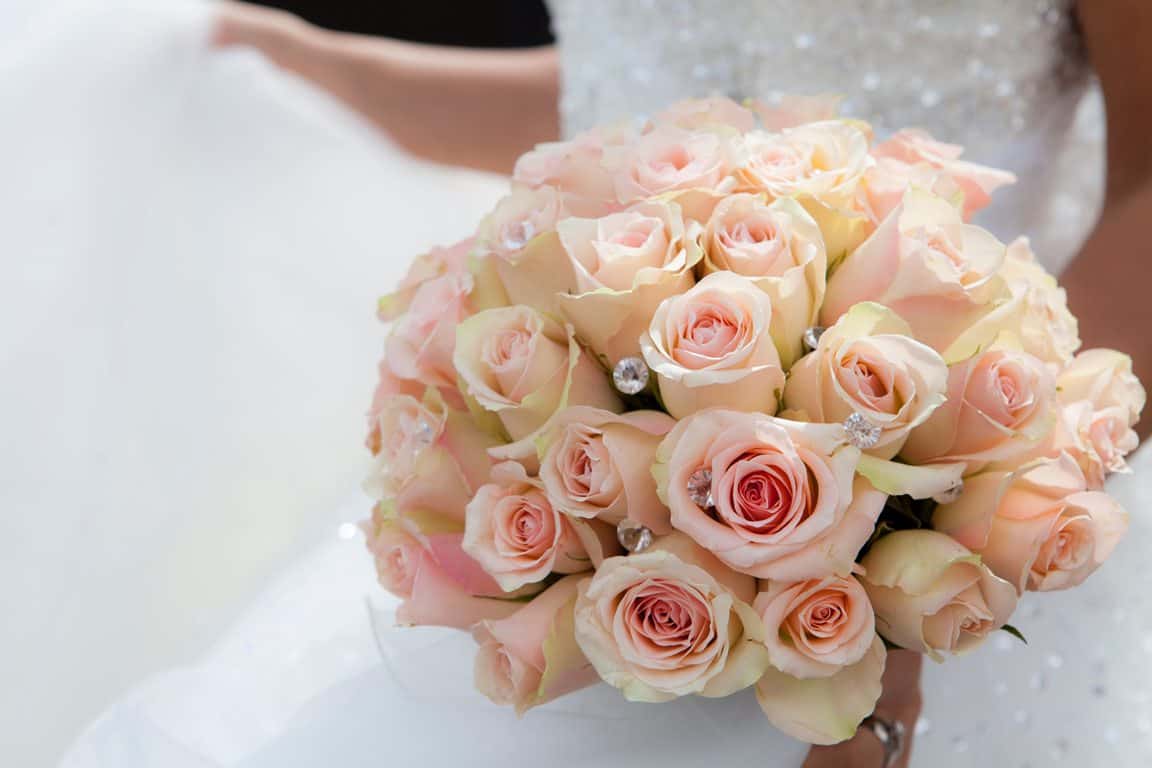 It would not be worth the time and effort to visit a florist you know can not deliver on your must-haves.
4. Do you want floral centerpieces? What kind?
Floral centerpieces definitely do not have to be floral, but that might be your preference. If it is, that means flowers are going to play a very central and major role in your decor, rather than just as an accent. If you choose to go with floral centerpieces, picking the perfect florist is an even heavier responsibility.
5. What kinds of arrangements has this florist made in the past?
Ask for pictures of other events they have done in the past. It can be hugely helpful to see the kinds of arrangements they have done. Maybe they have a certain kind of vibe or theme in which they specialize.
If it is in line with what you are looking for, then it is reassuring to see they have done it well before. If it is not in line with what you imagined, maybe you sparked some new ideas seeing their work and want to go in a different direction. Otherwise, you know not to waste anymore time.
6. What flower options do you have to fit into the vibe for which you are striving?
If you are going for a certain color scheme, knowing which flowers do you have available in those colors is important. It is also important to consider the variety of access that the florist has, and whether you can find another florist with different and more options. Some florists might be able to introduce you to new and better flower options for the vibe and color scheme you are hoping to achieve.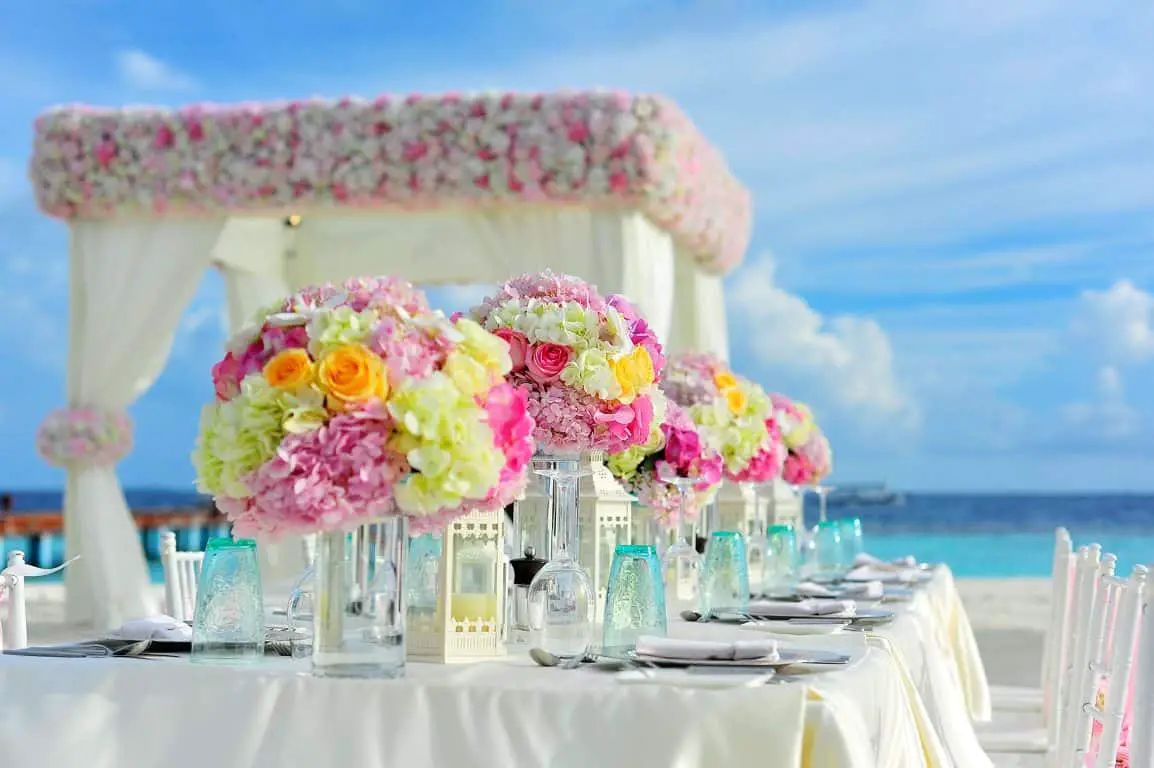 A good florist will not only cater to what you want, but also show you creative options of which you might not even have thought. That is their job. So make sure you take the time to find and pick someone who can make your wedding as unique as your relationship.
7. What is their pricing?
A vital and essential part of the process, you want to pick a florist that is not only perfect for you, but can also deliver at the right price. This might lead to a balancing act of trying to figure out what details you can cut to get the perfect florist, or whether you have to choose a different florist who can cater to your needs at a less cost. This might require some sacrifices to make the cost-benefit analysis work, but the perfect florist for you will be one that fits in your budget.
8. Do you have friends you can ask about their experiences with this florist?
Nothing beats a personal recommendation. Check in with friends you trust who have been through this process. Maybe they know a certain florist who promises great centerpieces, but does not deliver in a timely manner. Maybe they know a rather hidden shop that will do the project cheaper than the rest.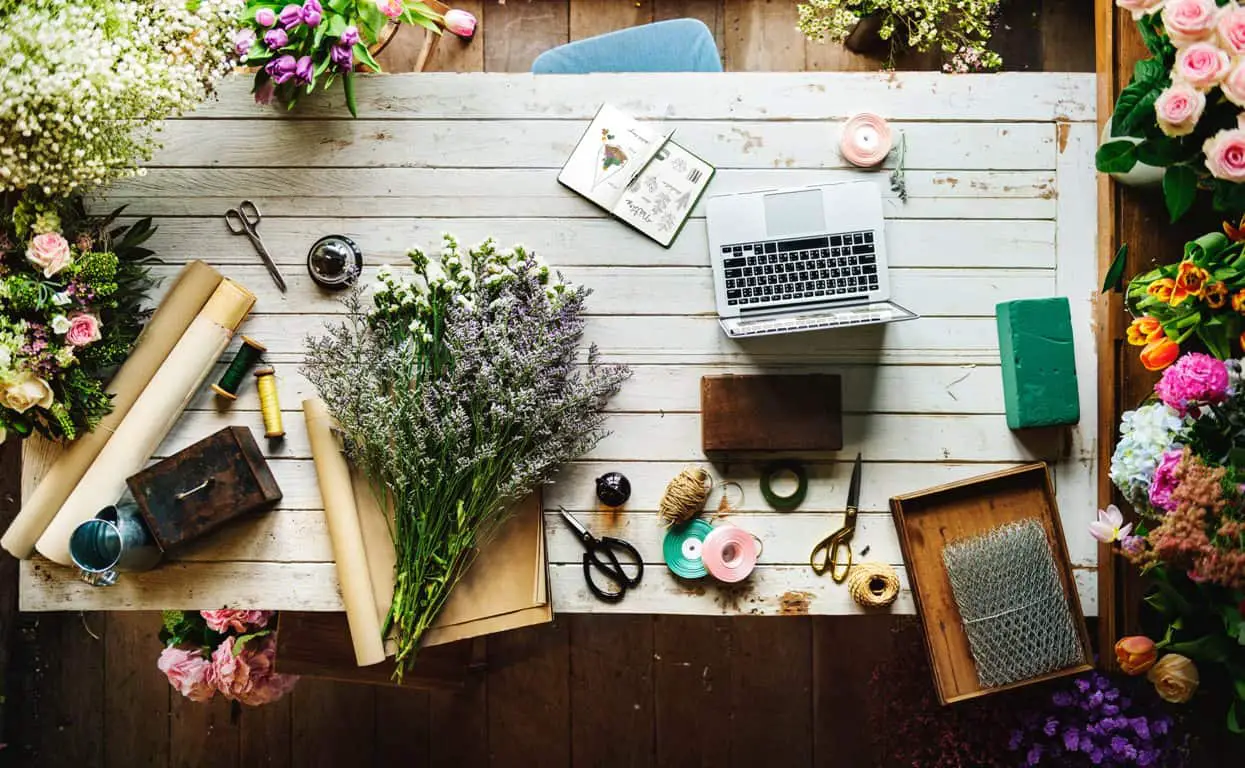 Ask your friends for a shortlist, so you do not waste time with florists you know will be impossible to work with, overpriced, or unprofessional. Rather than relieving wedding stress, a bad florist would only add to the mounting stress of the day.
9. How flexible and willing to meet and work with you are they?
Planning a wedding is a juggling act, even more so when you have to balance a job and every other aspect of life along with the planning. Pick a florist who understands this and is willing to be flexible with you.
They should be willing to take your needs into account and give you the time a flexibility to make a decision without pressure or judgement. Ask if they will be willing to make adjustments and what their process is on how late you can make changes to your order.
10. Do they have a history of reliably delivering on the agreed upon deal?
This is hugely important. You do not want to spend the days leading up to your wedding wondering if the florist is professional enough to deliver the order in a timely manner, or making last minute calls to make sure everything is together.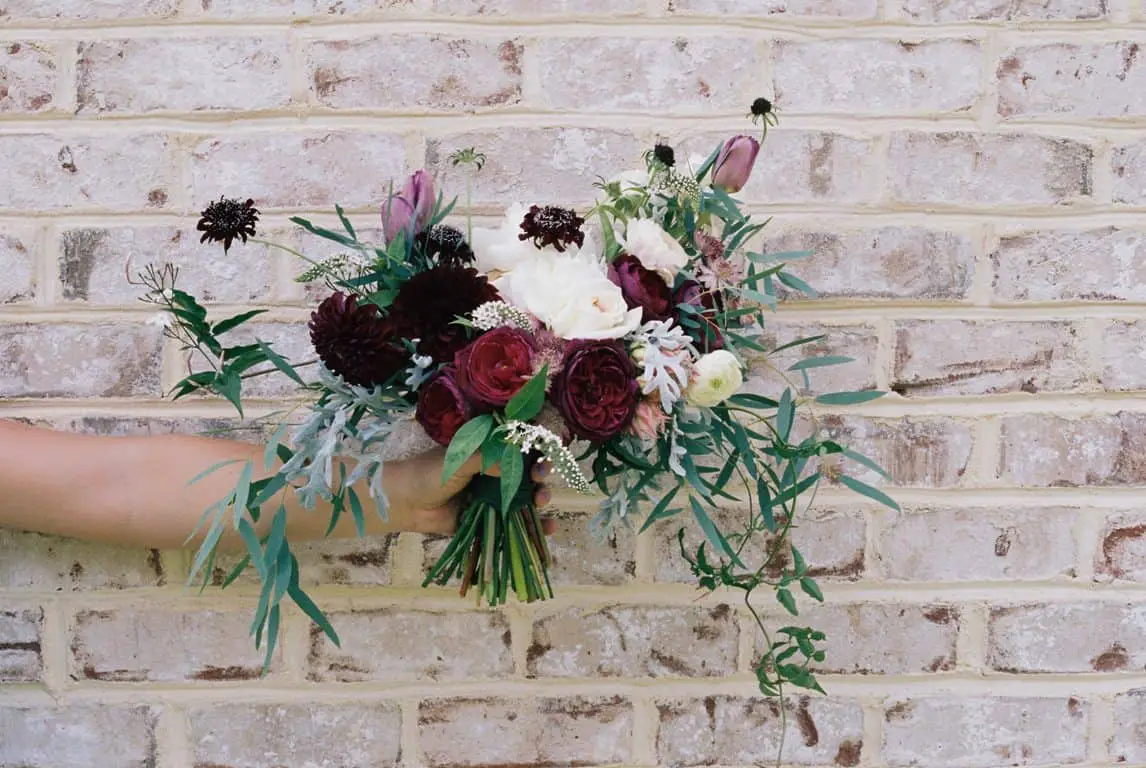 Gauge earlier on whether this florist will be reliable. Ask how many events they have done before. Ask exactly when you can expect them to deliver. Last minute panic is way less fun than thorough early preparation. Ask early, and ask in detail, before finalizing any vendors. You will not regret it.
The Takeaway
There is always pressure to make your wedding day as perfect as it can be, but choosing a florist does not have to be a decision that weighs heavy on your plate.
This massive part of wedding planning carries with it many different facets to consider. Colors, flowers, bouquets, arrangements, and making sure it fits with the vibe of the rest of your wedding, are all important to take into account.
Break it down. Take it step by step and narrow it down. First, what color? What flowers are available in that color? What arrangements can this florist produce?
Take the the time to answer these questions early in your search, and thereby break down the task at hand into easy-to-do steps. Then you'll realize that meeting your floral soulmate was a lot easier than meeting your actual soulmate.