*This post may contain affiliate links. As an Amazon Associate we earn from qualifying purchases.
Are you a blushing bride with planning a casual wedding or have untraditional aspirations for your big day?
Is a big, puffy, princess ball gown too ostentatious?
Short wedding dresses are a simple, sleek, and modern route for a bride that wants to look like a princess but have the freedom in her outfit to dance the night away after the happiest day of her life.
A modern bride wants to be able to make the wedding as unique and personal as the coming marriage, and a ceremony steadfast in tradition does not always feel that way. Add something cool and sweet to your hot summer wedding with a short and simple dress and modern style.
Picking a wedding dress can be a daunting task, you only get one chance to get it right.
But once you make the decision to wear a short dress, especially perfect for a summer wedding, then there are a plethora of amazing pieces, vibes, and styles to choose from.
Even if you are on a budget, a beautiful short wedding dress can be acquired from a variety of retailers that are available right away. This is especially convenient for those who prefer online shopping.
From fast fashion locations like Mango, H&M, and Forever 21 to high-end designers like Ted Baker London and Monique Lhuillier, no bride opting for a short dress has any reason to fear lack of choices – from economical options for less than $100 to opulent dresses costing thousands.
13 Splendid Short Wedding Dresses
There's a wide range of brands for short wedding dresses, perfect for bride who want to put a personal spin on the traditional. Here are 13 amazing options for short wedding dresses:
Image Via ​topshop​​​
Cold shoulders are in and so is this dress. The cotton dress with short sleeves that end in a hem of lace is absolute gorgeous for a summery beach wedding. The thick straps give it some weight, keeping it from having too light and airy a vibe, in case you are not into the wood nymph look. On the sleeves, just above the lace, is a ring of embroidery. Floral and complete with funky colors of maroon, marigold, and navy, it adds a spot of pop to the otherwise stark white dress.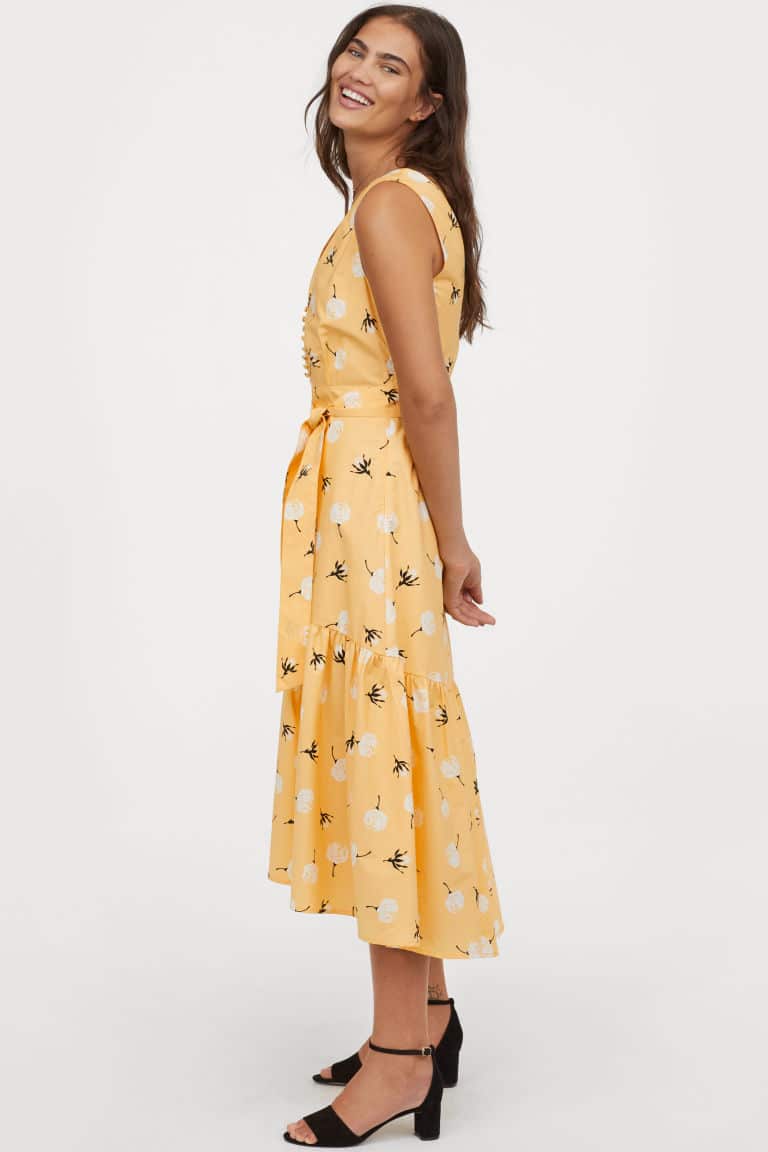 Image Via ​h&m​​​
A deep V-neck dress with short sleeves and a hemline that ends above the knees, this is perfect for a light backyard wedding, and conservative enough to pass muster with all but the most stringent. The V-neck extends to the back of the dress and the fabric is a patterned weave giving the dress texture while still being airy enough for balmy weather. To top it off, the dress is accented in lace along the neckline and and in blocks on the sleeves.
Image Via ​forever21​​​
This dress can be described in two words: simple and sleek. Made for the modern bride, frills are minimal and the structure clings to the body, leaving no wasted space or fabric. The dress ends mid-thigh with an off shoulder neckline accentuated by a single layer of ruffle to add a tinge of traditional femininity to the modern silhouette.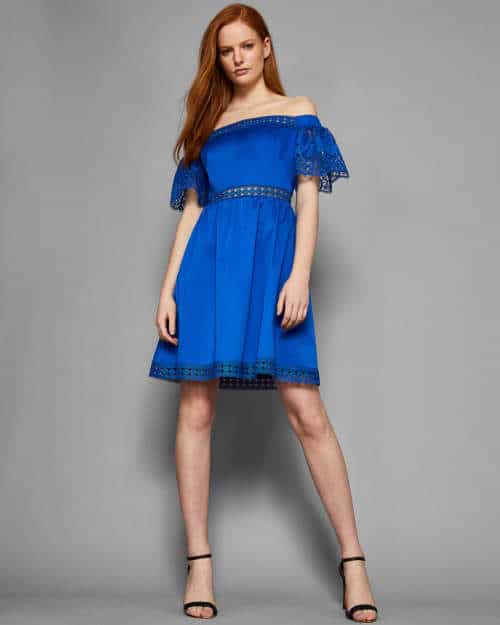 Image Via ​Ted Baker London​​​
The beauty is in the details with this off shoulder Ted Baker London A-line dress. The neckline, waistline, and hemline are rimmed with a lace made up of adjacent circles. The sleeves set this dress apart from any other with their detailed, short-sleeved lace design. This is a stunning and elegant dress for a simple ceremony and special enough for the star of the day.
Image Via ​unsplash​​​
This loose fit wrap around dress with long sleeves is absolutely simple in design and perfect for a modern bride who wants to look timeless without being ostentatious. A button seals this dress shut, making it unique form the tradition wrap around dress that it finished off with a knot. The dress' asymmetrical hemline and deep V-neck neckline give it a personal and unique pop making its simplicity anything but boring.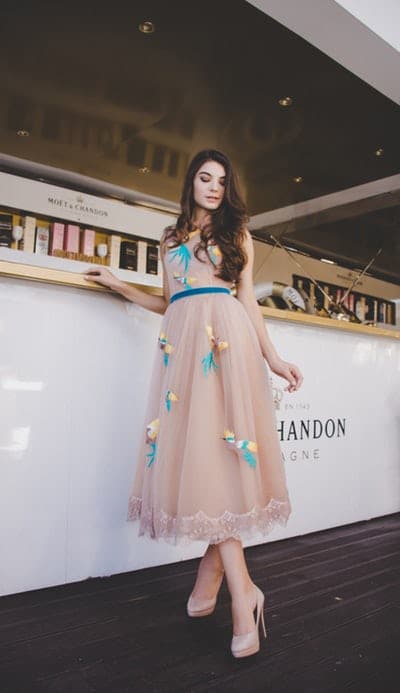 Image Via ​unsplash​​​
This dress is not short but still edgy in its minimal use of fabric. This ankle-length dress is made completely of lace in a leaf like pattern. Its short sleeve, A-line structure gives it a traditional touch in place of its utterly modern complete makeup. The round back makes it feel almost conservative.  Wearing the dress over a skin color short sleeve shirt and pairs of tights will give this dress an edgy and airy feel.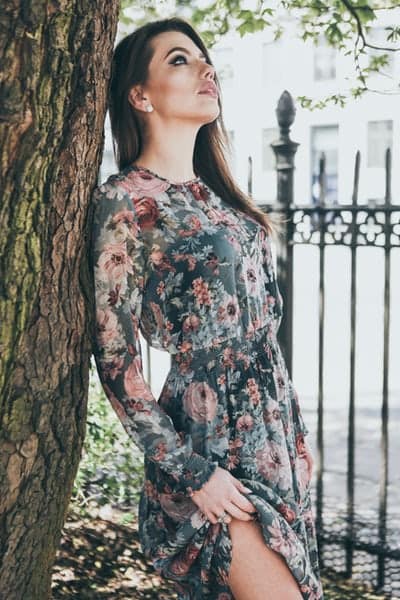 Image Via ​​unsplash​​​
The Kari dress is truly one of a kind. The neckline is high in the front and a deep V in the back. The dress makes it to mid-thigh. Its floral, lace design makes it the perfect dress for a bride looking to balance her personality with traditional femininity. Its lining gives the dress a sweetheart neck and see-through lace on the neckline above. Best news yet: it has pockets!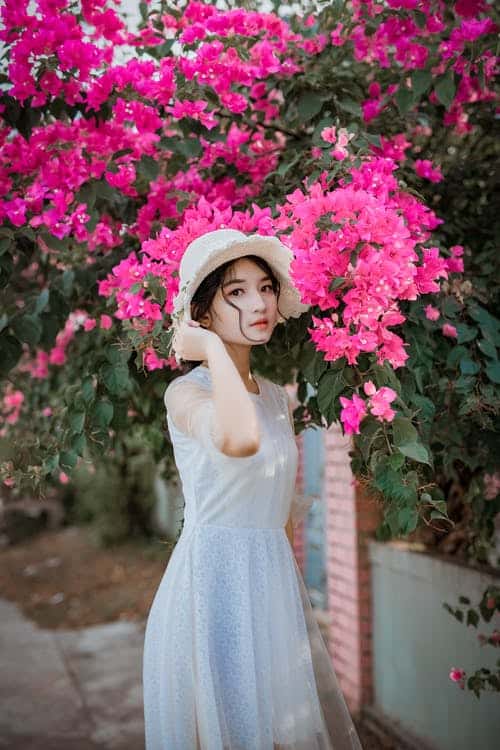 Image Via ​pexels​​​
With a short-sleeve lace on top and an A-line tulle from the waist down, this gown is simple, youthful, and full of innocence. The neckline is round at first, with lining underneath the lace that gives it a sweetheart line. The lining under the bottom half stops an inch short of the the tulle that covers it. This short wedding gown is made of the nature filled outdoor wedding. Paired with a down, straight or beach wave hair style, any bride will have her guests stopping and staring.
Image Via ​unsplash​​​
This is the dress for the quirky, whimsical bride who knows exactly who she is and what she wants. It is an A-line silhouette and pleats on the top half that opens as it goes down the the waist. It is sleeveless. The waist also houses pockets. The dress' high neckline is accentuated by a large bow that tells everyone at the wedding that this bride is a gift indeed.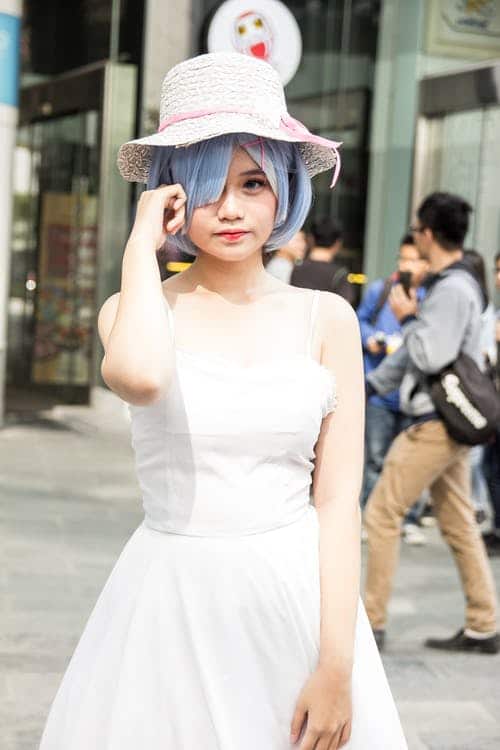 Image Via ​pexels​​​
Knee length, dainty, and delicate, this dress can do double duty post wedding. The dress features a spaghetti strap sun dress in cotton. It is plain and white with a low cut neckline and A-line silhouette. The hemline makes it to the knees. This dress might sound a little too simple for a bride on her wedding day, but from mid-thigh to the knees, it is complete with floral lace that is the epitome of elegance.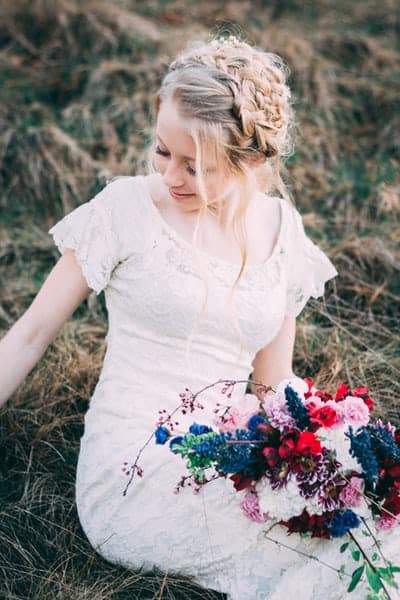 Image Via ​unsplash​​​
Puffy sleeve without looking like a pirate? This dress manages the delicate balance. It has short sleeves made of lace in a circular pattern that is used across the dress as a whole. This is accentuated with floral lace in strips at the neckline, hemline and mid skirt. The dress gives off an old timey, early 19th century vibe brought to 2018 with its mid-thigh length.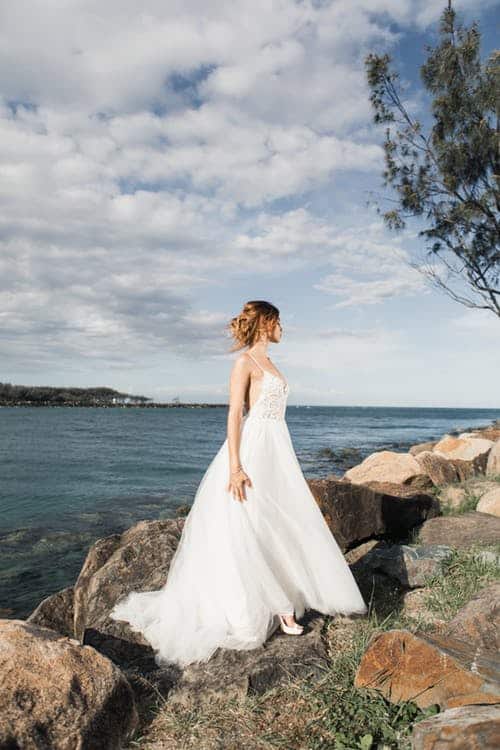 Image Via ​pexels​​​
This two-tone white and eggshell dress is the definition of class. The dress is entirely patterned in lace with lining underneath. The lace has a leafy pattern and the lining underneath ends a couple inches above the knees while the lace tends to below the knees. It has a deep V-neck and for the daring, grownup bride not afraid to own her womanhood. The lower hemline balances the low cut neckline and with a sleek up-do hairstyle, no one would be able to tell whether the bride is walking down the aisle or the runway.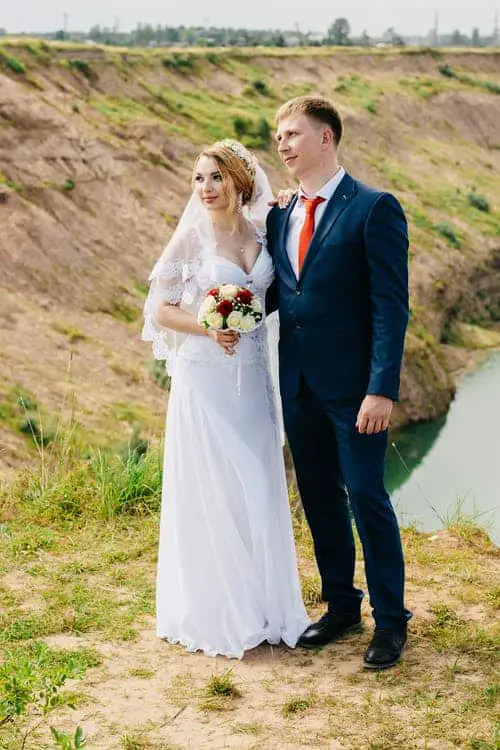 Image Via ​pexels​​​
This is a fancy version of the classic sundress. Lace in its entirety, the dress feels light and angelic through and through. The lining hits high on the thigh while the lace ends at the knees. The A-line structure accentuates the waist with its thick waistband. The lace is floral in pattern with spaghetti straps. All a girl needs is a halo to complete this captivating look.
​The Takeaway
A short wedding dress is an absolutely sweet and unique look for any bride on her wedding day.
From inexpensive to expensive, off the rack to designer, department store to boutique, short wedding dresses are available and can cater to any type of bride with any range of qualities and preference.
Whether you want to order online or need to try a dress on before making a decision, every option is available even when springing for a short wedding dress rather than a more traditional longer one.
So make the jump and go for a unique and utterly cool short dress for your wedding this summer.