*This post may contain affiliate links. As an Amazon Associate we earn from qualifying purchases.
Your parents have been there for you from day one. They have been there for you throughout all the good and bad moments. And have watched you go from one failed relationship to another until you found your soulmate. So, it only makes sense to honor the two people who have always had your back on your special day.
One of the problems with presenting your parents with a gift on your wedding day is that they will tell you that you don't have to do it. They'll want you to save your money or say that they don't need anything special, the same that they do for every holiday or birthday when you ask them what they want.
So, choosing the gift to give your parents is completely up to you. That's the first tricky part to the situation that leads to many more.
What Could Go Wrong with Choosing Wedding Gifts for Parents?
In a perfect world, everyone would get along. But in the real world, in-laws typically do not, even before they are officially given the title. You don't want your mom to be upset because she thinks that you gave your mother-in-law a nicer gift. At the same time, you don't want to upset your future spouse by not getting their mom the gift they deserve. It can be a complicated situation that may make you rethink giving out parent gifts.
One solution would be to give both moms and dads the exact same gift so that there are no hard feelings between the two. Or you could give a single gift to your parents and your fiancé's parents instead of buying four individual gifts. You may want to make those two gifts the same as well.
At the end of the day, if you have done everything to prevent stepping on anyone's toes and you somehow still managed to do so, remind yourself that you did the right thing and keep smiling because it's your wedding day.
Tips for Buying Wedding Gifts for Parents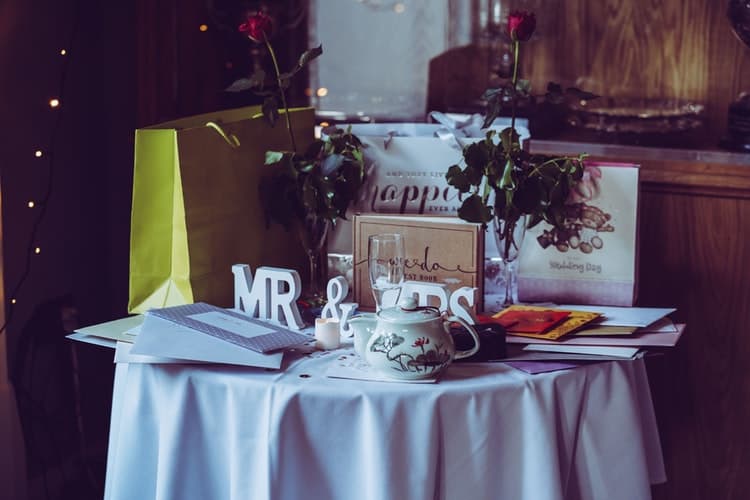 Buying wedding gifts for parents may not be considered a traditional gesture in all corners of the world. That is why we have put together a few helpful tips that will guide you along the process.
Don't Spend Too Much
The wedding gift you present to your parents is meant to be a symbol of your appreciation. It isn't supposed to cost a fortune. This is one situation where you really mean "it's the thought that counts." With that being said, the gift can be anything from a handmade item to a personalized gift. Make it something special and not something that is simply material.
Don't Stress Out
You have enough things to worry about while planning a wedding. Don't let buying a gift be one of them. When you stop worrying and simply come up with a gift that comes from your heart, you will find the perfect item to present to the people that mean so much to you.
The Top Wedding Gifts for Moms
Here are a few suggestions for the best wedding gifts for the mother of the bride or groom.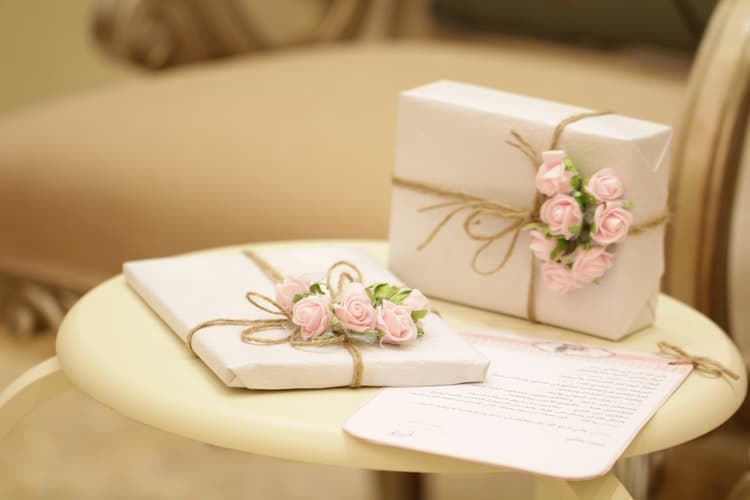 A Custom Handwriting Necklace
Personalized gifts can often be the greatest gifts of all. They are usually treasured for many years by the recipient because they are so personal and close to their hearts.
This beautiful Handwritten Name or Signature Necklace by Keti Sorely Designs engraves your own handwritten message on a pendant for your mom to wear and keep with her at all times. All you have to do is take a photo of your desired handwritten piece to create a one-of-a-kind personalized necklace for your loved one. 
[amazon box="B01D3WYFS4″]
Monogrammed Cosmetics Bag by MART
A monogrammed cosmetics bag is a great gift to present to your mom on your wedding day. It's inexpensive, practical, and personalized. She'll be glad you have taken her advice on budget-shopping and buying gifts that are functional when you give her this useful gift.
The small bag is made from off-white cotton fabric and features faux vegan leather on the bottom. It has a matching tassel on the zipper pull and room for three large monogrammed initials on the front.
[amazon box="B01NAKRZZ3″]
Chloe New Perfume by Chloe for Women
A bottle of perfume in a stylish bottle is a great gift to present to your mom on your wedding day. Chloe New Eau de Parfum Spray features a feminine scent that contains bergamot, osmanthus, tea, damascene rose, amber, white, musk and magnolia.
This refreshing fragrance would be the perfect gift for your mother, mother-in-law, or bridesmaids.
[amazon box="B002XITZJ4″]
Willow Tree Mother and Daughter Memory Box by Demdaco
This beautiful box shows the love that is shared between a mother and daughter. It would make a wonderful gift for your mom as she helps you celebrate your special day. The box features a sentiment written on the inside that says, "Protect and cherish, give wings to fly." There is also an enclosure card for you to write a special message. The box measures 5.25" x 3.5" x 2" and is hand-painted.
It is designed by artist Susan Lordi who hand-carves each Willow Tree piece in her studio located in Kansas City, MO.
[amazon box="B0036U4KO8″]
Lolita Mother of the Bride Wine Glass
This colorful hand-painted wine glass will show your mother just how much you care. It can be shown off at the office or on her kitchen countertop as she enjoys her favorite beverage. The wine glass is packaged in a signature gift box and each one features a unique drink recipe on the bottom of the stem.
You can find a set of matching glasses that also make a good gift for the mother of the bride or groom made by the same company. 
[amazon box="B019GZ0TSM"]
The Top Wedding Gifts for Dads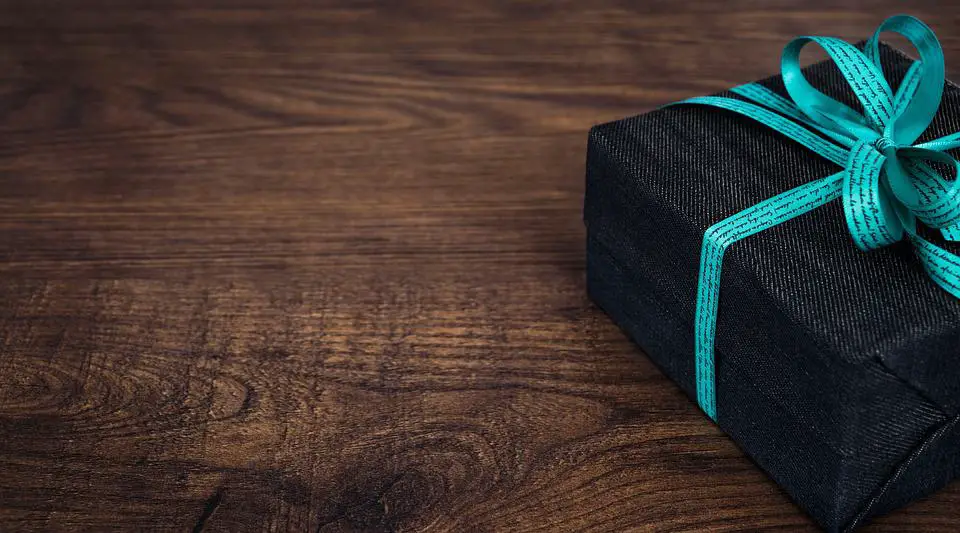 Here are our suggestions for the best wedding gifts for the father of the bride or groom.
Engraved Wood Handle Steel Hammer
If you have Mr. Fix-It for a dad, he is sure to appreciate the thought behind this personalized gift. This Engraved Wood Handle Steel Hammer can be personalized with any type of phrase you want to add, from "Thank you for helping me build my life" to "I will always be your little girl."
The high-quality hammer is well-made and fully functional, so your dad can use it while making repairs or put it in a special place in his workshop. 
[amazon box="B0170AHW80″]
Cooko Wine Opener Kit
This fancy Cooko Wine Opener Kit will provide your dad with all the tools he will ever need to open or store wine. If the father of the bride or groom is a wine connoisseur, he is sure to appreciate this thoughtful and sophisticated gift. It includes an aerating wine pourer a corkscrew wine bottle opener, wine bottle stoppers, and a wine aerator.
Everything is stored away in a beautiful wooden box that can be left out for display. 
[amazon box="B018TQZDD0″]
Father-Daughter Dance Custom Canvas Print
This beautiful and thoughtful gift is the perfect sentiment to present to the father of the bride. If you have chosen a special song to dance to with your dad, you can have the sheet music custom printed to display on the wall of his home. This artwork is sure to be treasured forever and he will think about his little girl every time he looks at it. The canvas print is museum-quality and created on pure cotton canvas. All canvas material was produced by hand from start to finish.
[amazon box="B01BTFIA3I"]
Lillian Rose Handkerchief
Fathers are often the most emotional guests of a wedding, and if you need a gift for the father of the bride, this beautiful customized handkerchief will be perfect. There are several prints and poems to choose from which can be suitable for both the father of the bride or the bride's new father-in-law.
[amazon box="B00WU20A42″]
Personalized Tie Patch
A personalized tie patch will be the perfect touch to your dad's wardrobe on your wedding day. This 2" x 2" patch can easily be sewn into his suit, vest, or on the back of this tie. You can include a message of your choosing and is available in more than 30 unique colors.
[amazon box="B01HE5O3RY"]
Last-Minute Advice for Giving Wedding Gifts to Your Parents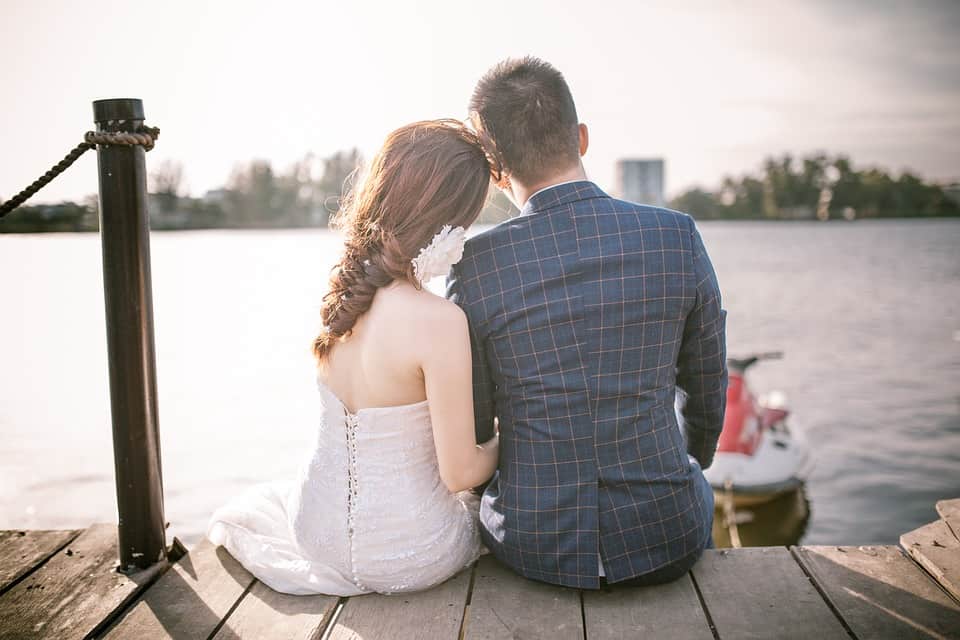 Presenting a wedding gift to your parents on your special day will show them how much you appreciate everything they have done for you over the years. The gift doesn't have to cost a lot, but the thought behind the gift should always come from the heart.
Be sure to check out our suggestions for the best wedding gifts for your mom or dad so that you can start shopping around for the perfect item.