*This post may contain affiliate links. As an Amazon Associate we earn from qualifying purchases.
Are you ready for your big day?
It's sure to be a whirlwind of bustling activity which will pass you by with lightning speed.
In fact, it's likely the day will be over before you know it.
The preparations will give way to the ceremony. The ceremony will fade into the reception. The reception will melt into the evening, and you'll be left lingering in your honeymoon suite in a haze of newlywed happiness with your new hubby — just the way it should be.
Unless, of course, your hair appointment runs late in the morning. Which causes you to call your mother frantically, so she can stall the vendors, and the flowers haven't arrived yet, and people are starting to show up, and —
Just breathe. It's only an article. It hasn't happened to you yet!
So how can you ensure that it doesn't?
By nailing down your wedding day timeline.
You want to blast through this day like a freight train on its way to marital bliss.
Your timeline is the first step in achieving that.
So, what exactly is a wedding day timeline, and how can you ensure that it runs smoothly?
Never fear, because we've got you covered with 4 tips which will make your perfect day that much easier to handle.
What Exactly is a Wedding Day Timeline, and Why is it Important?
Your wedding day timeline is the schedule of events which will take place on the day of your marriage.
Let's be honest, here.
There is going to be a lot going on, and having a written schedule is imperative for your own peace of mind and the peace of mind of your coordinators.
As soon as you wake up, you're going to have to get moving. Out to get your hair done, then the ride to your venue. Guests will inevitably start arriving, and it will all be over before you know it.
At least that part will be.
Next comes the dinner, the reception, the first dance, and the cutting of the cake – not necessarily in that order.
You'll most likely have a team working with you to ensure everything runs smoothly, but it's not likely you'll stop clutching your phone until the last of the distant cousins have departed into the night.
Although planning your nuptials should be fun, it's all too often a source of insane stress. The day of is perhaps the most stressful part, because you've got so much riding on it.
But your wedding day timeline is the thing which will keep you on track, and make sure the day goes smoothly.
4 Tips for Perfect Wedding Day Timeline Execution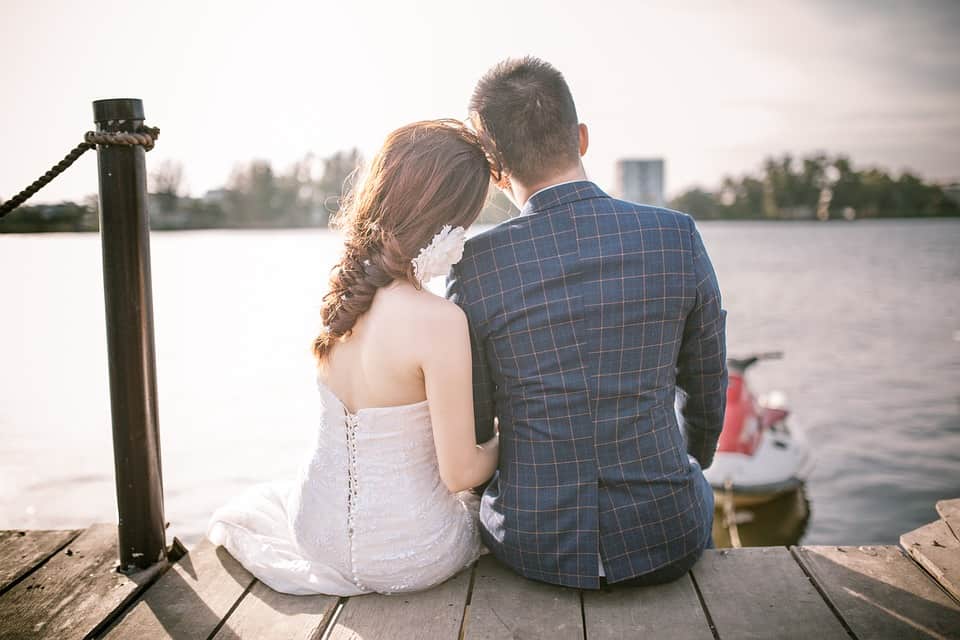 Keeping a wedding party on schedule is just about as easy as herding cats. But don't worry, because we are professional cat-herders. Check out these four tips on how to correctly corral the felines.
Create a Stress-Free Timeline from Jump Street
The first and most important thing you should do is to create a timeline you can actually follow. If you've got a wedding planner, he or she will probably create the timeline for you, but you should still be involved in the process. It's important that you communicate.
If you're creating your own timeline, create it from scratch. Don't follow a template you find on the internet, because these don't take into account your personal situation. the unique logistics of your own wedding will determine what kind of timeline you should follow.
When you schedule events for should be determined by your personal preference, geographic location, and a small buffer of time. If you want a stress-free wedding day, give yourself a window.
For example, is it a half an hour's drive to your venue from the hair salon? Then give yourself 45 minutes to get there. That way you won't have a meltdown if you hit too many red lights.
Furthermore, people often forget things like eating or packing up belongings. If you give yourself more time than you think you need, you'll be able to take care of things like this as they arise.
Communication is Key
If you want your timeline to run smoothly, communication is key. If you have a wedding planner, it will be much easier to communicate. If you don't, be prepared with your cell phone charged and a close friend to play point for you.
This basically means you need to be in communication at all times. With vendors, with guests, with members of the party — what if you're running late? What if it starts to rain? What if you get an address wrong on an invite? Plans change. And when they do, people need to know about it.
You need a communication plan. How can you make one of those? It isn't as hard as you might think. What you need is a few trusted friends and a classic phone tree. Organizing this is simple. If you have a coordinator, he or she will run the communication.
If you don't, no sweat. You'll most likely have quite a few people in your party.
Choose one as your communication point. That way you'll only have to relay a message once, and you can be sure it reaches everyone. You won't have to be frantically pushing buttons, your nails won't get chipped, and your wedding day timeline will adapt seamlessly.
Start the Night Before and the Day of Off Right
Nobody wants to wake up early. But on your wedding day, you kind of have to. It isn't an option.
If you start the day off wrong, it can set a mood for the whole day. Getting behind schedule happens, but that doesn't mean you shouldn't do everything in your power to stop it.
Begin the morning with a meal. We get it, you want to look as chic as possible in your dress. But morphing into a hangry bridezilla will do nothing to help make your day stress-free.
So, get your coffee, eat a bagel, and don your trusty stilettos.
Oh, no. Where are your stilettos? Did you forget to pick them up?
That's exactly why you should begin preparation the night before.
Even if you're the kind of person who does things at the last minute, there are several aspects of preparation you should take care of the night before the wedding to ensure your timeline isn't interrupted:
Clothes: Lay the clothes and shoes you'll wear out on a chair. That way, they'll be ready when you spring out of bed on your wedding day.
Suitcases: Pack your bags beforehand. You definitely don't need to be haphazardly tossing around your honeymoon digs the day of. You can even put them in the car, so you don't even have to think about them.
Vendor Details: This one is important. You need to print out a paper with all your vendors, their schedule, and their phone numbers. That way you can have it on hand, should you (or more likely your coordinator or point person) need to call and communicate.
Stand Your Ground (Nicely)
Whatever you do, don't let anyone push you around on your wedding day. This is your day, and you don't need to take any flak from anyone.
Brides are often pressured too much to just "go with the flow", which can be a really good thing — but at the same time, it can really mess your day up.
If someone is running late, it's perfectly okay to go on without them if they're nonessential.
Don't be talked into changing your own plans to fit someone else's timeline. Mother-in-law wants to take an impromptu half-hour photo shoot in front of the church? Sorry, no.
Things like that can really mess up your wedding day timeline. However, it's important to have a balance. While you should always stand your ground when it comes to the important aspects of the wedding, it's equally important to be magnanimous and forgiving on this day.
If you worry too much, you'll only slow down the timeline. You'll always want to change a few things. A good rule of thumb is that if you can change it in a simple way such as making a phone call, go ahead and do it. If you can't, you may want to consider letting it go.
Your Wedding Day Timeline is Just a Guide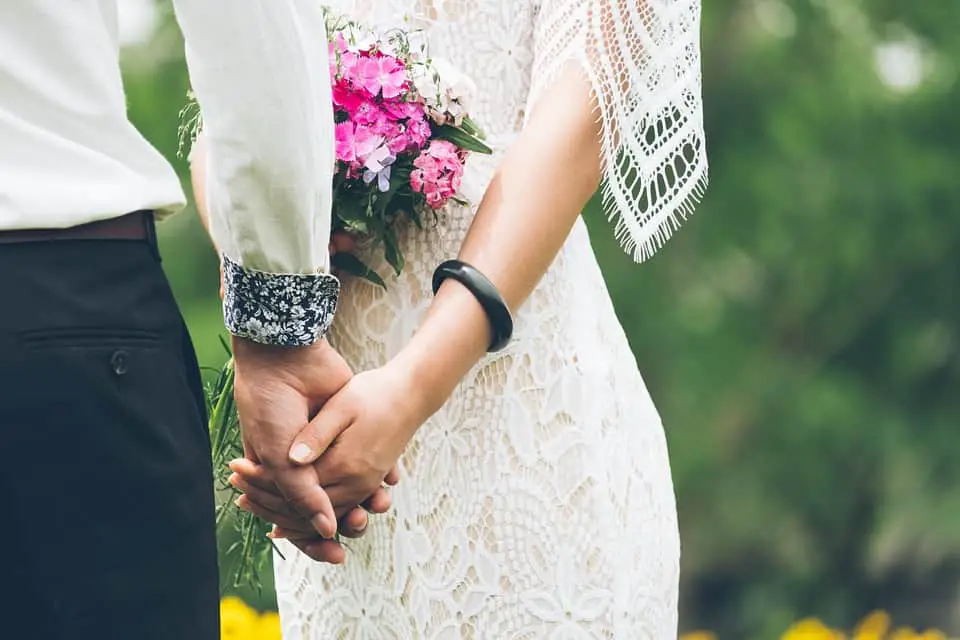 In order to nail down your wedding day timeline, it's important that you think of it as a slightly fluid thing. Mistakes happen. People show up late. That's ok.
You can't control everything, but you can control your reactions.
You are not just the blushing bride. You are the take-it-all-in-stride bride. The one who will have a good wedding, no matter what happens.
Keeping your composure is crucial, as is the simple art of letting things go.
Remember why this day is even happening. You're getting married to the love of your life.
Compared to that, getting the wedding day timeline correct down to the very last second isn't that important.
Preparation Makes Wedding Day Timelines Perfect
Are you ready to get married now?
You're probably chomping at the bit like a distant relative let loose in the wedding buffet, and we don't blame you.
Remember to prepare thoroughly.
Follow these tips to ensure that your wedding day timeline is adhered to, and you day sails as smoothly as that cruise you're planning for the first anniversary.