*This post may contain affiliate links. As an Amazon Associate we earn from qualifying purchases.
Review: Zazzle Invitations for Weddings
There are many options on the market for wedding invitations, it can be a little overwhelming, so that's where we come in. We've looked at different option on the market, and when it comes to invitations, save the dates and all that, Zazzle Invitations are a popular choice.
Zazzle can be a little intimidating in itself considering it offers such a wide variety of products to work with, but if a bride and groom go in with wedding invitations in mind, they can quickly narrow down their search and work from there.
What are Zazzle Invitations

Wedding planning is a stressful time for all involved, especial the bride and groom. They are tasked with creating an event to share with their family and friends and in order to do that, they need to design plenty of products to help spread the word.
Zazzle is an online retailer that offers more than just wedding invitations. Zazzle offers a wide variety of products including clothing, office supplies, accessories and artwork, and that's just the beginning. Their on-demand marketplace helps to connect customers with artists' beautiful designs on a variety of products to suit the consumer's needs.
"Our mission is to give people the power to make anything imaginable. Looking through our marketplace, you'll find Designers selling their art, makers showcasing their customizable products, and create-your-own products just waiting for You."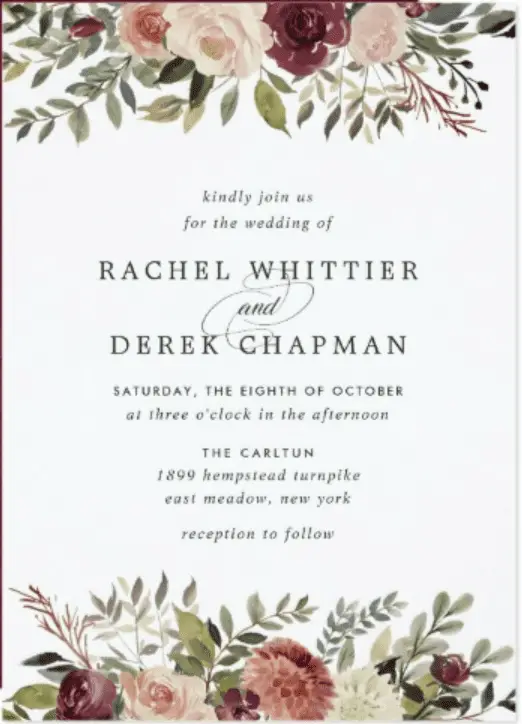 Zazzle offers a variety of invitation options for couples to select from. Users can select from certain themes or even shop by seasonal themes. Users even have the choice to create their own designs!
"Your wedding invitation is essential because it provides your guests with all of the essential information they need to know for your celebration. It's something that you will have for years to come as a reminder of your magical day."
Zazzle offers users the ability to set the tone for their big day by choosing invitations that fit their unique style as a couple. According to the website, some of the featured design options include:
What Do Consumers Think of Zazzle Invitations?
When it comes to wedding invitations, many people chose to order products online instead of visiting more traditional brick and mortar stores. The ease of being able to create a product that can then be sent to your home is a common occurrence these days.
Zazzle invitations are beautiful and rate high amongst consumers. So, what do consumers like about this retailer? What do they dislike?
Below, we have compiled a list of consumer pros and cons related to Zazzle invitations.
Pros
Cons
Zazzle's Competition
With the popularity of online shopping, it is really no surprise that Zazzle invitations have some pretty tough competition.
While Zazzle ranked pretty high amongst customers for overall experience, there are still many other sites that users recommend for not only wedding invitations but for other design projects. Some of these sites include Vistaprint, Minted, and Mixbook.
Vistaprint is very widely known because they offer many discounts on their products, especially their business cards. It is a popular place to visit for all sorts of other products, and it ranks pretty high amongst those in need of wedding invitations.
Minted and Mixbook are both a little less known and that is because they specialize in more specific products, such as cards, calendars and other paper products and small gifts. Minted, however, get's a little more specific and focuses more on wedding products, giving users a more authentic wedding experience compared to the other websites we've mentioned.
Below, we've provided readers with a little bit of information on some of the top wedding invitation creation websites so users can make a more informed decision on where they go for their invitation needs.
Vistaprint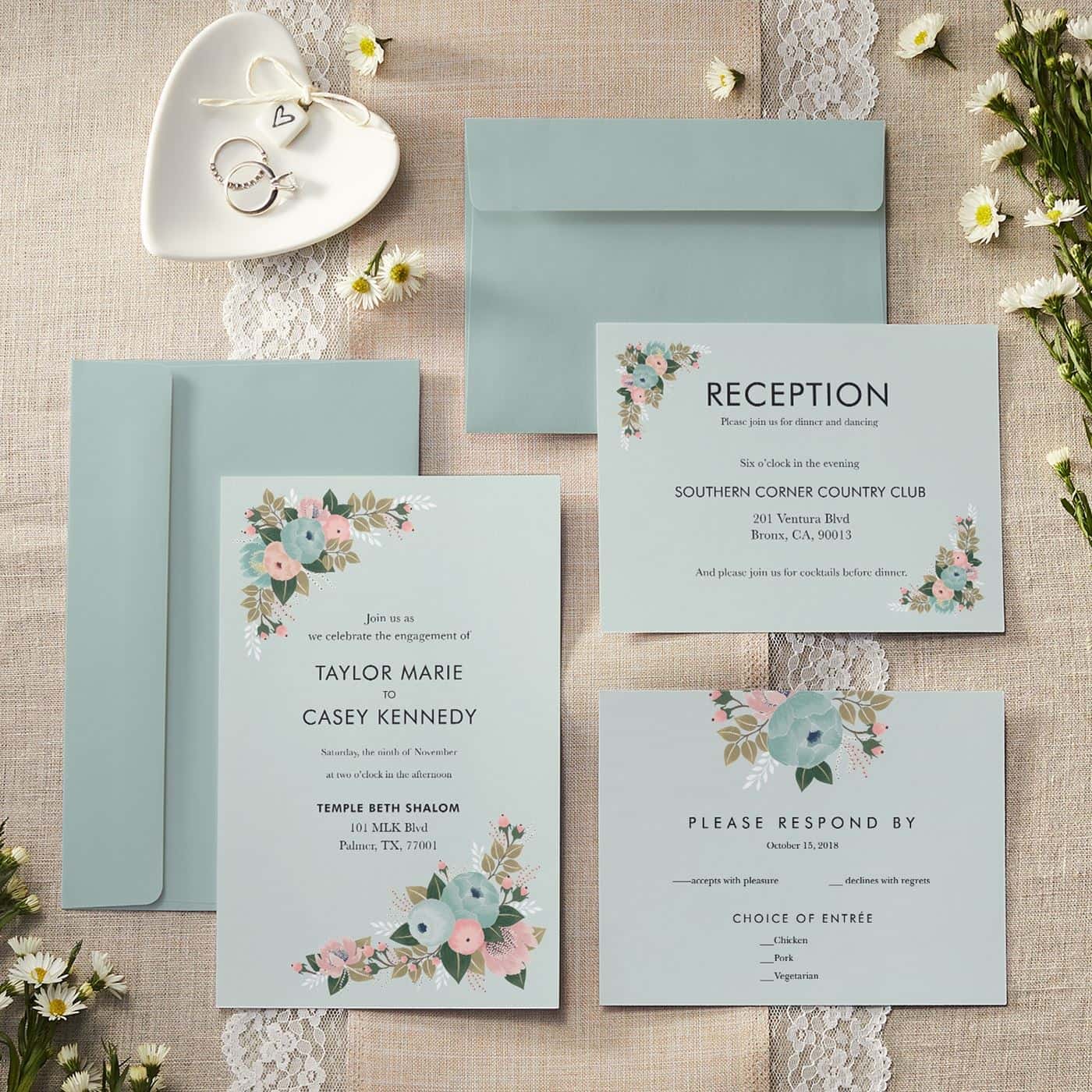 Vistaprint is another online retailer that allows consumers to create and customize a wide variety of product, including wedding invitations. This company boasts the ability to not only provide customers with a wide variety of products but also the ability to customize those products to the customer's liking. They believe in their products so much that they state the following on their website:
"Absolutely Guaranteed. Every time. Any reason. Or we'll make it right. We stand by everything we sell, 100%. So if you're not satisfied with your order for any reason, neither are we. We'll make it right – from reprinting your order to refunding you in full. We'll even cover shipping. Simple as that."
Vistaprint is a touch competitor for Zazzle invitations because consumers rank them almost identically as far as customer service and experience goes.
[amazon box="B0178G1BF6″]
Minted is a company that focuses more on stationery, artwork and other gifts instead of a wider variety of products. This alone sets Minted apart from both Zazzle and Vistaprint because it gives users a more authentic wedding experience when it comes to designing and creating their invitations.
This company claims to be the premier online source for wedding invitations from the world's best independent designers. They also stated that they have unmatched customization and styling services. They even offer a free sample kit that allows users to see their rich color and paper option before they commit to anything.
"Our purpose in life is to uncover exceptional design from all over the world and bring this to savvy consumers who won't accept anything else."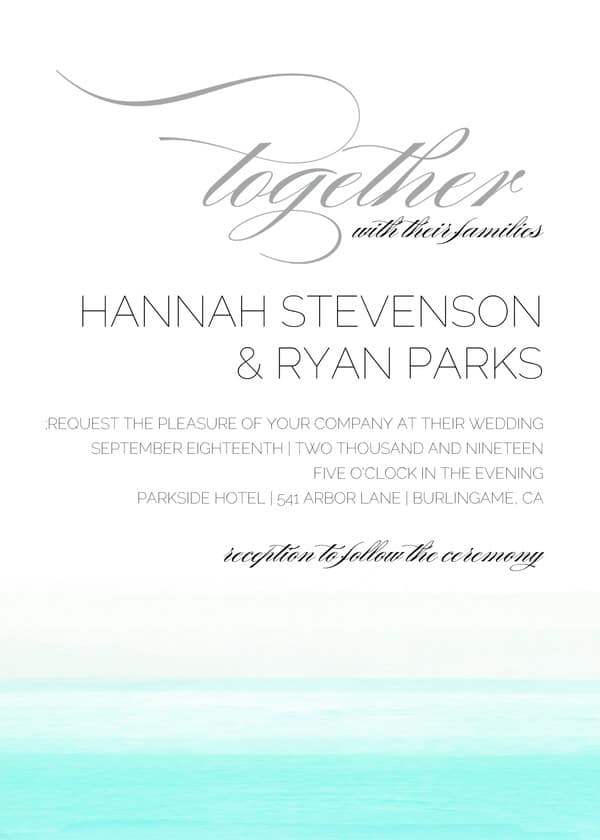 Mixbook is another online retailer that focuses more on printed materials and gifts instead of a wide variety of products such as Zazzle and Vistaprint. While Mixbook doesn't focus exclusively on wedding materials, it does offer quite a variety of design options for users to choose from!
This site states that users can convey any vibe they wish with the wedding invitations and working that they chose. Users can choose not only from a variety of themes but can customize fonts, colors, accents colors and other creative options such as rounded corners and roil enhancements that can create a rather luxurious feel.
Some of the most popular designs users choose from including watercolor designs, floral and vineyard accents, woodgrain, abstract details, and even geometric patterns. Timeless monograms, calligraphy, and crests.
Is Zazzle a Reliable Source for Wedding Invitations?
So how do Zazzle invitations stack up against the competitors? While the website can be a little overwhelming considering that Zazzle offers so many product options, many users were very pleased with what they received.
While many happy customers are speaking up for Zazzle, there are some very disgruntled customers out there that simply would not recommend this company, or its products to anyone. However, that hasn't stopped the site from scoring well amongst consumers. In fact, Zazzle invitations score around a 4.5 out of 5 stars amongst those who have used them for their wedding invites.
With so many different aspects to cover and making sure that both the bride and groom get a say in every aspect, it's no wonder that the wedding planning process get's such a bad rap!
Deciding on wedding invitations and other needs, such as save the dates, menus, programs and even thank you notes, shouldn't cause as much stress as it does. So besides deciding on where you want to get your product from, there are a few different things a couple can do to help speed along the process, and hopefully, lessen some of the extra planning stress.
First thing's first, have your wedding colors in mind. In order to choose a paper theme, you'll want to know what colors will be incorporated through the wedding. This will ensure that your invitations give guests a little sneak peek into what is to come.
Secondly, make a note of your overall wedding theme. Will you be having a beach wedding? Alternatively, maybe a country wedding? This will make deciding on an invitation theme even easier because you'll be able to narrow down the searchable items drastically.
Finally, if you have any photographs that were taken in advanced, either professionally or simply treasured memories, then make sure you keep them all together, preferably in digital formatting on your computer so that they are easily accessible, cutting down on the overall design time.
By keeping these three things in mind, creating your ideal wedding invite on websites such as Zazzle invitations quick and simple!