*This post may contain affiliate links. As an Amazon Associate we earn from qualifying purchases.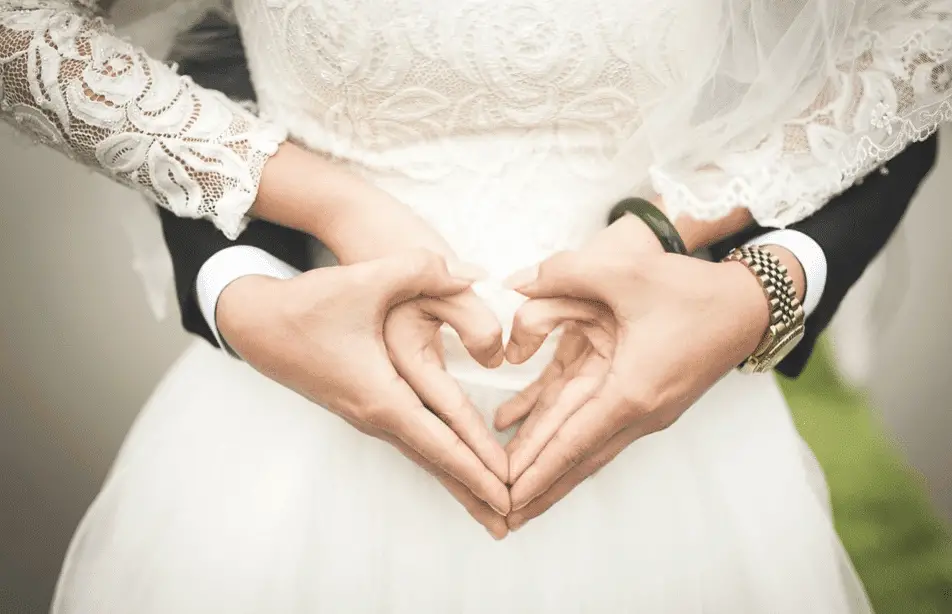 image via: pixabay.com
Weddings are stressful. Attempting to plan one on your own requires all kinds of time and dedication. You have more important things to do than worry about if the flowers are arriving on time and whether the DJ has your first dance track. This is why you may want to consider hiring on a wedding planner. How much does a wedding planner cost?  Each wedding planner is a little different. Some will charge per event, while most will charge by the hour. Depending on whether you want just a day-of wedding planner or you want a full-service planner, you can expect to spend at least $ and often upwards of $$$.
Wedding planners are available to make your wedding day easier and less stressful. Some wedding planners will offer day-of services, so instead of calling around and fretting over whether activities are taken care of, the wedding planner will handle this for you. Others will offer full-service options which start right after you become engaged. Ultimately, the final cost for a wedding planner will depend on how much help you're interested in and the size of your wedding.
How Much Does a Wedding Planner Cost?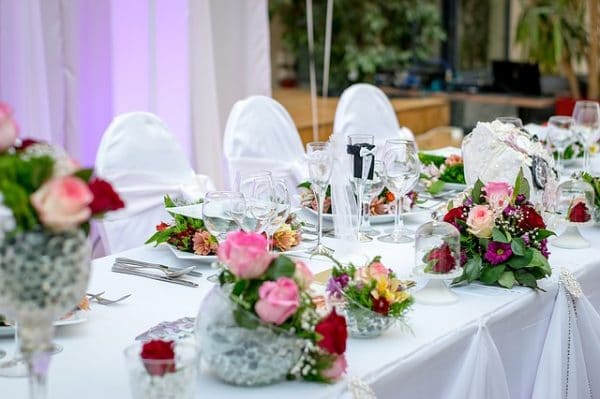 image source: Pixabay
A wedding planner is a helpful addition to planning out your wedding. Whether you need an individual for the day of your wedding or if you want them for the duration of your engagement, this particular individual will make your life easier. With that said, it is an added expense you'll need to deal with. 
If you don't want to spend the additional money on a planner, which could potentially boost the final cost of your wedding by thousands of dollars, you'll be better off planning it yourself (and maybe asking for help from friends). But to determine how much does a wedding planner cost, you'll need to understand exactly what a wedding planner does and how it can impact your wedding.
What Does a Wedding Planner Do?
The most important service a wedding planner provides is the reduction of your stress level. Stressing over a wedding, especially the final few days before the wedding, is something just about every couple deals with and is a universal stressor. 
From organizing guests who are coming in from out-of-town to the last minute clothing alterations and pickups that need to take place, this can be a very stressful time. This should be a time that is enjoyed by couples; yet often the couple doesn't have the ability to do so because they are so stressed. A wedding planner helps cut this stress, making it easier for the marrying couple to relax.
What Day-Of Planners Do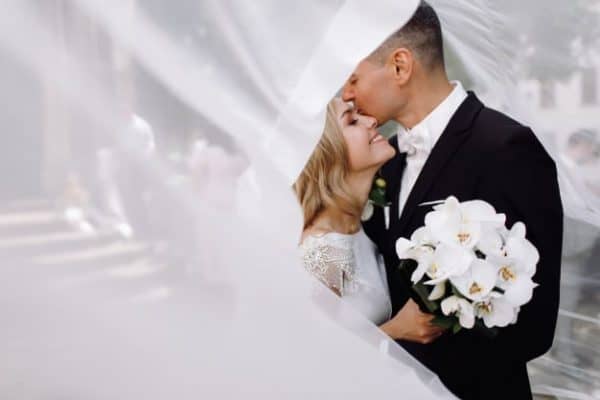 image source: Freepik
The wedding planner, when hired on for the day-of service, will work as someone who basically directs the traffic of your wedding. They will guide the last minute decorations that need to go up and work with the florist to make sure the flowers are in place. They will show up early to work with the location and make any final changes or alterations that need to go on, and they will help musicians and DJs know where to go.
Often the location of your wedding is not where your reception is. These planners will work between the two locations to make sure everything is taken care of. Even if you want to perform most of the planning on your own, having a person to handle the day-of operations is a major benefit and a load off your mind.
What Full-Service Wedding Planners Do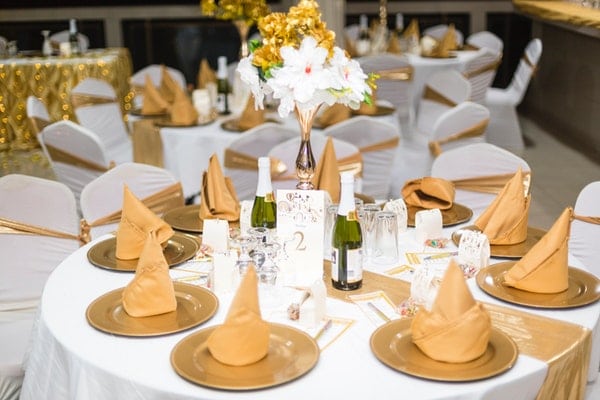 image source: Pexels
On the other hand, you may want someone to be there to help plan the entire wedding. With a full-service wedding planner, you will sit down at the beginning of your engagement and go over exactly what you're looking for. This can include what you're looking for in terms of venues, how many people you're interested in inviting, whether you want a band or a DJ, and other issues you're considering.
If you were to handle this all on your own, you'd be stuck placing countless phone calls, responding to any number of emails, visiting locations, and putting in a lot of research. The wedding planner will offer a number of benefits here. First, they will often have professional working relationships with many of these services and can work you in and cut through some of the red tape. There are even some wedding planners who can work discounted prices with these locations.
These individuals often work on multiple weddings every week. Due to this, they know what all the local vendors and professionals have to offer and who has some time or space in their schedule. Even if you have been married before, the planner has seen more about weddings in one week than you've seen your entire life. The full-service wedding planner puts all this expertise to work for you and cuts down on the amount of work you need to do and the overall level of stress you have to deal with.
Flat-Fee Services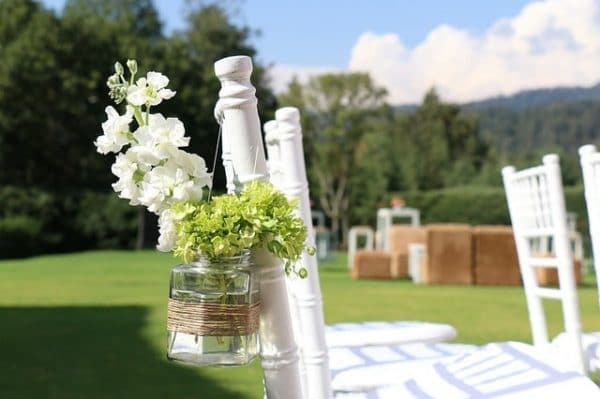 image source: Pixabay
When looking at the question "how much does a wedding planner cost," you will often run into a flat-fee service provider. This is someone who will charge you a flat fee based on the kind of services you need. Some wedding planners will actually begin work prior to the engagement and work with you in selecting the right engagement ring and take you right to the last call of the reception. 
There are others who will provide partial service in which you pick out what you would like to do and hand over the rest to the wedding planner. The flat-fee wedding planners may have a set fee for selected services and then charge an additional hourly rate if, for whatever reason, additional activities are required.
How Much Does a Wedding Planner Cost in Dollars?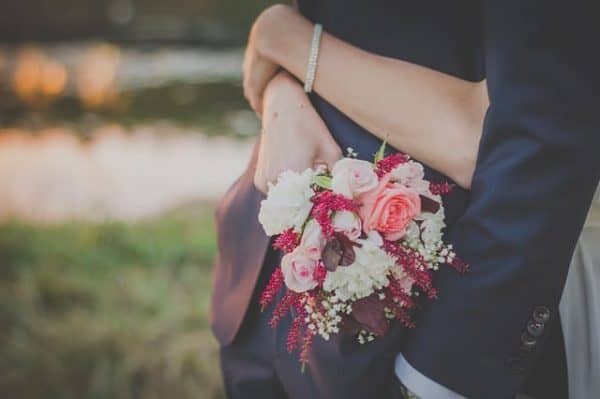 image source: Pixabay
If you're going to hire on a wedding planner simply for the day, you can expect to pay around $. This will vary depending on several factors. Location will play a big part. A Chicago wedding planner will cost more than a Little Rock planner. The time of the year can play a role as well. If you hire someone on during the slow time of the year, they may charge you less. They may also charge less if your wedding is on an off day (such as a Sunday or a Friday). Saturdays will always cost more for any wedding service, so many will offer discounts to off-day services.
The overall level of experience a wedding planner has will increase your wedding planner cost. Someone who has been in the game longer will have more experience working with the varying vendors. They may be able to pull some favors to get you into locations you might not have been able to without their help. There's nothing wrong with hiring a new wedding planner. They will probably be less expensive, although they will also likely have fewer ties to local vendors.
The full-service wedding planner who is there pre-engagement and works with you all the way through the reception can cost you more than $$$. Now, ten grand for a wedding planner is rare, and it usually only takes place if you have a large wedding in an expensive destination; but it is not unheard of. The popular wedding website "The Knot" recommends putting away around 15 percent of your wedding budget for the wedding planner. So unless you're spending over 100 grand for a wedding, you won't come close to the $$$ price tag.
Related Questions
I'm Not Sure If I Need a Wedding Planner. Is There Another Option?
If after going through "how much does a wedding planner cost," you're not sure if you actually need one, there is another option. You can hire what is known as a wedding consultant. This is someone who you bounce ideas off of, and they will point you in the best direction. You pay a flat fee for a few hours and they will basically give you the information to the locations you want. 
How Do I Know If I'm Hiring the Right Wedding Planner?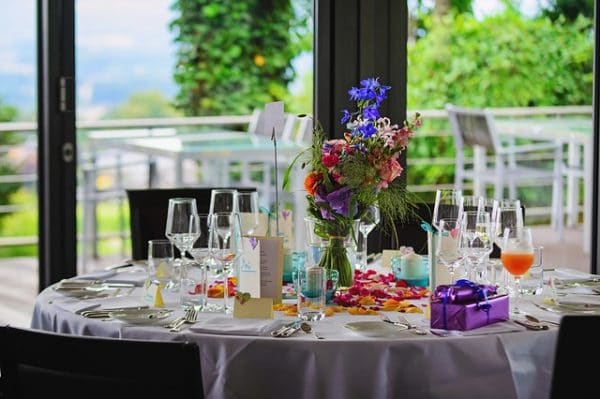 image source: Pixabay
When considering the question "how much does a wedding planner cost," you'll find different planners cost different amounts. But which one is right? Just like hiring a contractor or a plumber, you want to perform background checks. You should also make sure they have been certified through the Association of Bridal Consultants. This will help give you peace of mind that the person knows what they are talking about (and what they're doing).
In the end, it's not so much a question of "How much does a wedding planner cost" as "Is it worth the cost to have a wedding planner?" Anyone who has suffered and struggled through planning and executing a complicated or elaborate wedding will likely tell you a wedding planner is worth every penny. In the end, though, it's up to you. Only you can make the right choice for your special day; so think carefully about all the different factors: and then got on with enjoying your future!