*This post may contain affiliate links. As an Amazon Associate we earn from qualifying purchases.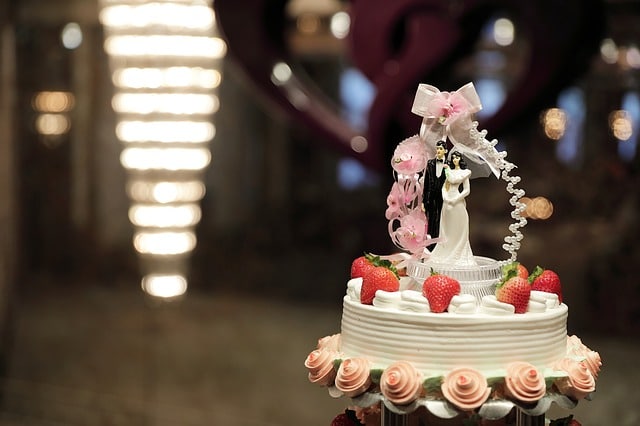 image source: pixabay.com
If there is any question about needing to tip wedding vendors, the answer is kind of—it's not required but has become an expected custom. How much to tip wedding vendors is another story and very much depends on the level of service you've received, which individual vendor you're dealing with and your budget. It's best to include tips into your overall budget from the beginning.
So many people play a part in your wedding day and many of them come with a fixed rate so how do you know how much is appropriate to tip them? We're here to give you a complete breakdown of how much to tip wedding vendors including how much is customary and when it's unnecessary.
Read Your Contracts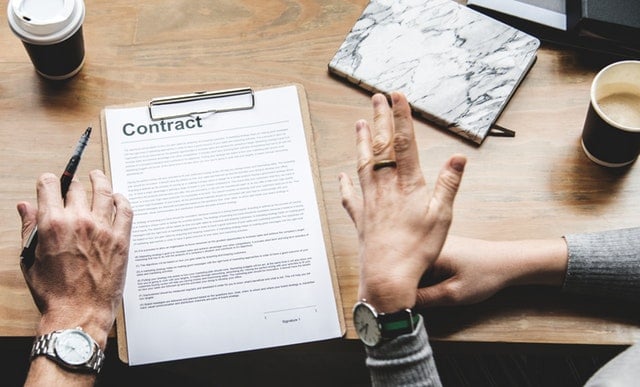 Image Source: Pexels.com
Yes, you want to be generous and kick your marriage off on a positive note, but nobody wants to double tip. You could spend that money on your honeymoon! Checking your contracts will help you avoid over tipping. Most catering contracts have a built-in tip typically ranging from 15 to 18%. If you want to tip more, you can, or you can tip an individual server who went above and beyond.
Other contracts to go over to check for included tips:
Driver or transportation company

Band or DJ

Valet

Bathroom attendants

Hired bartenders
Your Wedding Vendors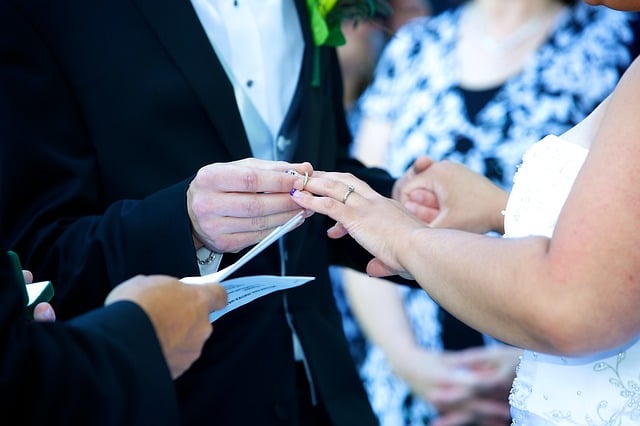 Image Source: Pixabay.com
We've included typical wedding vendors for you to use as a guideline.
Officiant
There would be no reception if someone hadn't made it official. If you're getting married in a place of worship, the officiant probably won't accept a tip—there is typically a donation to the church suggested in exchange for their services. There will be a point of contact with the church who will let you know the amount. It ranges from $100-$500. The more active you are in the church, the more you should give.
If you've hired an independent officiant, they may have a set price. If this is the case or if they're not charging you at all, we suggest a $100 tip. If you're having a friend conduct your service and you know they won't accept money, a nice gift is an appropriate gesture.
It's also commonplace to invite your officiant to the reception.
Catering
Image Source: Pixabay.com
This is the biggest bill most of us get on our wedding day and the place where how much to tip wedding vendors is answered for you because it's included in your bill. Whether you do a plated dinner or buffet, you'll likely pay per person. If you use the catering within the venue, you can snag a discount. Catering makes RSVPs so important—you don't want to run out of food or pay for plates nobody is there to eat.
Be sure to understand when your final headcount is due and give what you believe to be an exact headcount. Most places will make 10% above what your estimated headcount is so don't worry if a few stragglers show up. If your service is exactly what you hoped it would be, just stick with the contracted gratuity.
If the waitstaff went above and beyond or you individually hired bartenders and waitstaff, follow our guide for suggested gratuities
Bartenders—10-15% of total pre-tax bar bill

Waitstaff—$-$$per person if not included in contract

Catering or banquet manager–$-$$if he or she is not also your wedding planner

Chefs—if not included, $-$$per chef if they exceed your expectations
Remember, they generally include these tips in the contract so don't stress about how much to tip wedding vendors in the catering world.
Photography And Videography
You want to capture your day with a professional photographer to make sure you have the best memories to look back on. You'll sign a contract with whoever you have at your service, but you won't find a gratuity included.
It's customary to tip your photographer and videographer $50-$200 each, based on their overall bill—the higher the bill, the higher the tip. Remember, you aren't obligated so only tip if you feel you've received service that warrants such a gesture.
If the person taking your photographs or video is the owner of the company, no tip is necessary—they're netting the whole fee. The time to tip a photographer and videographer is when their services are finished for the evening.
Entertainment
Image Source: Unsplash.com
Entertainment can make or break a reception and enhance or kill a mood. You may choose lighter music for the ceremony. Whether it's the organist or pianist of the church or a singer or string quartet, it's customary to tip $-$$to each musician unless the musician is the owner of the business and they charged you a fee.
The same is true for the band or DJ at your reception. It's customary to tip each musician in a band $-$$per member. For DJs, 10-15% of the total DJ bill is a nice gesture—unless the DJ is the owner of the company then no tip is required. If the same musician plays at your ceremony and reception, double the tip.
It's customary to tip the entertainment at the end of the ceremony or reception—whatever marks the end of their service. This is often the most missed area of how much to tip wedding vendors because tips aren't given until the entertainment ends and the night is almost over.
Transportation And Valet
We all love the wedding limo ride. Keep track of how many transportation providers you use so you can plan on their tips. One wedding may see several drivers:
Taking bridal party to the salon

Bridal party from salon to church/ceremony

Ceremony to reception

Bride and groom from reception to bridal suite or wedding night destination
It's customary to tip 15% of the total price. If one driver is the owner of the service, you don't need to tip that driver. It's appropriate to tip your driver at the end of their final trip with you.
If you have valet attendants, they may receive individual tips from your guests, but if they go above and beyond, are attentive and polite you can tip them $1-$2 per car.
Hair And Makeup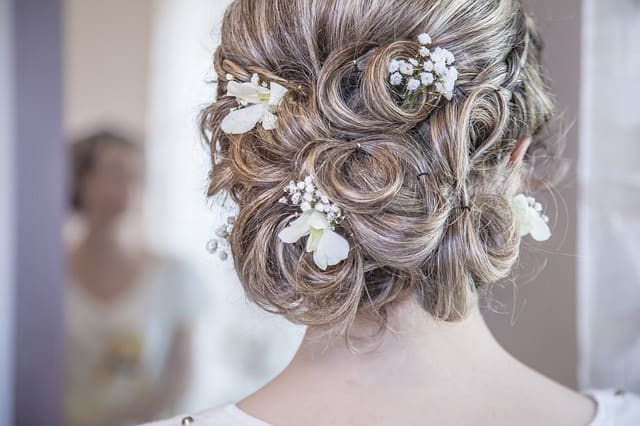 Image Source: Pixabay.com
This is one of the most straight forward areas when talking about how much to tip wedding vendors
There may be several stylists working on the entire bridal party. Whether you're paying one bill, or each person is paying individually, 15-20% is appropriate and expected. You can figure out how much to tip wedding vendors in the salon if you treat it like any other salon visit. If they go above and beyond, then you should too with your tip.
If you're all heading to a salon, they may have bridal packages and some will throw in champagne and snacks. We think you should be up in the 20% range when stylists or salons make it feel like a special visit. Tip your stylists after they render their services.
Wedding Planner
A wedding planner will share blood, sweat and tears with you and be by your side every step of the way. The great ones will find every other vendor, coordinate menu and cake tastings and negotiate prices with those venues they promote with their clients. Here's the catch—they charge handsomely for their services and can even help you with how much to tip wedding vendors on your big day.
If your wedding planner negotiates a huge discount for you or goes way beyond their contracted services, you can tip 15-20%. They will not be expecting a tip, so it's totally your discretion. Instead of a tip, a nice gift is suitable but make sure it's a universally well-received gift—high-end candles, candle holders or other generic, luxe present is appropriate.
Florists and Bakers
These vendors don't expect or rely on tips for their services. You will have signed a contract and if your florist or baker go above and beyond for you, you can tip between $50-$200 each. You can tip them after they deliver their goods, or you can send a check with your thank-you card to them.
Assign Your Tip Person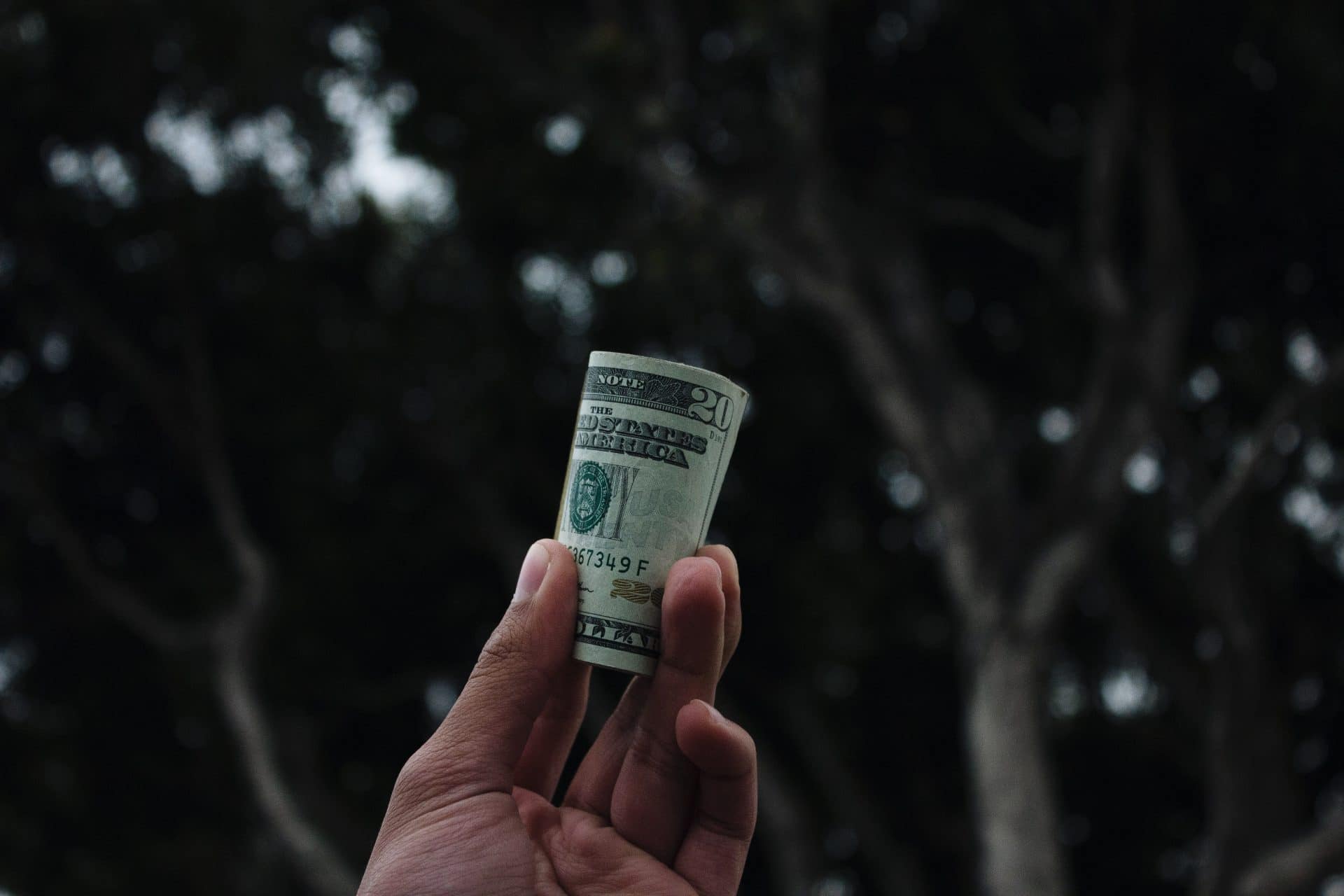 Image Source: Unsplash.com
The bride or the groom should not have to remember who gets a tip and when. Assign someone early on—one of the fathers, a best man or maid of honor to make sure everyone gets the agreed upon tip at the right time. There may be tips that should happen when this person isn't around—for instance, the father of the groom won't be there when the salon gets its tip. He should have sent the maid of honor with instructions or a cash envelope.
Be sure you trust this person to keep their wits about them enough to tip the very last person. If you know the best man will have a few too many drinks to remember to hang around to tip the band members, pick someone else. Be sure to have labeled envelopes ready with the agreed amounts in them to make the handoff clean and easy with little guesswork.
Make a checklist for that person to ensure everyone gets their cash thank you. In the excitement and bustle of the day and evening, it's easy to overlook someone. If you realize someone was overlooked, it's ok for the person in charge to call them, thank them for their service and apologize for the miss. Drop off or send their tip to them.
The Best Tip You Can Give
Everybody wants to be recognized for a job well done. On top of getting a cash tip, one of the best compliments you can give anyone is to recommend your friends and family to them. It's a great best practice to ask for 5-10 business cards depending on the amount of people you are inviting who may get married in the next 12-24 months.
Give their cards to your friends with a glowing recommendation. That's truly the best tip you can give, and it keeps their business flourishing.
At A Glance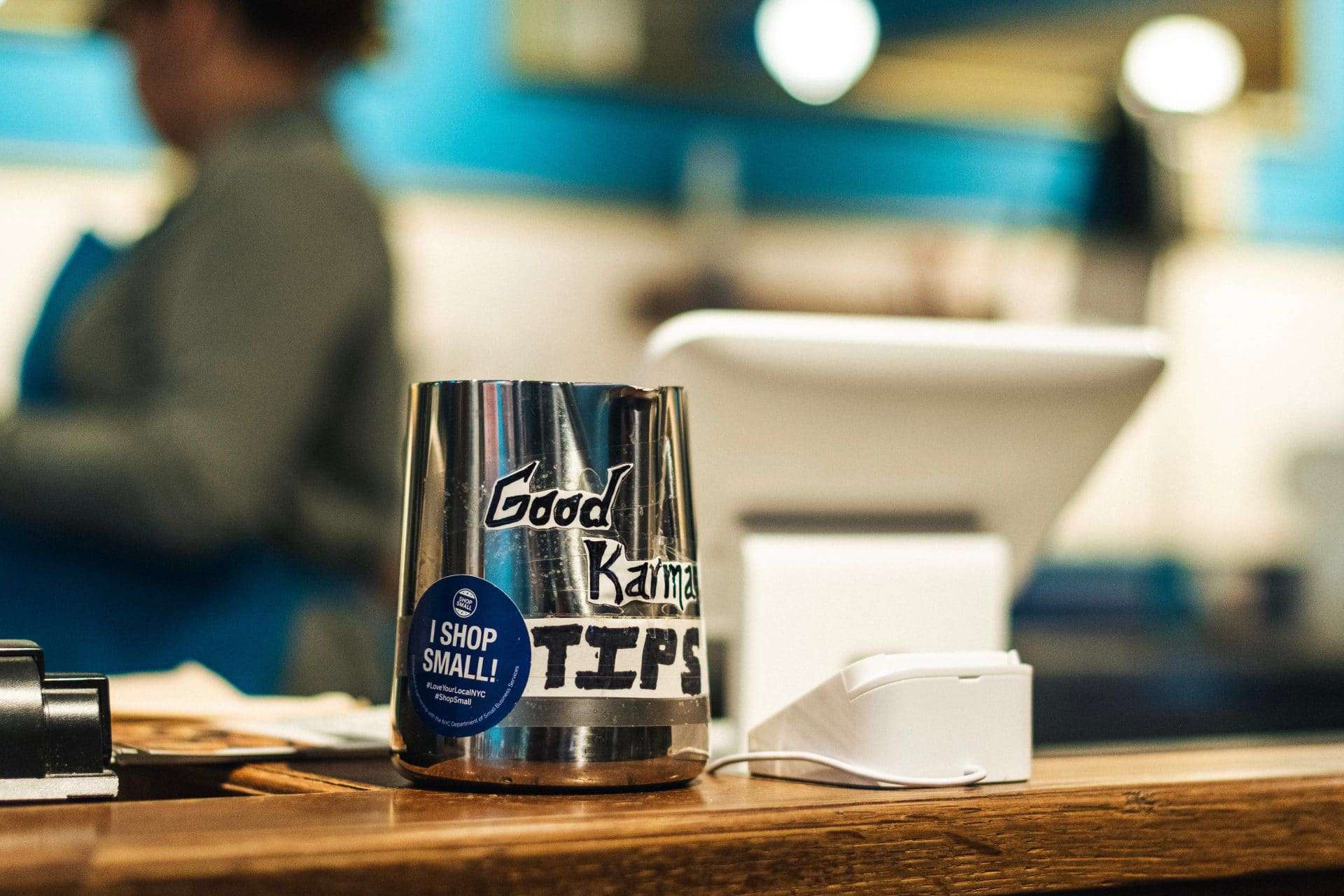 Image Source: Unsplash.com
We've complied an easy-to-use cheat sheet as you're planning your wedding. Factor in total bills and the percentage you'll want to tip if they exceed your expectations.
Caterer—15-20% of total bill if not included in contract

Bartender—10-15% of pre-tax bar bill

Officiant—$-$$ depending on the house of worship involvement or service fee charged

Banquet or catering manager—$-$$

Chefs—$-$$each

Entertainment—$-$$per member of the band or 10-15% of DJ bill

Transportation—15% of total bill

Valet—$-$$per car parked

Hair and makeup—15-20% of the total bill

Wedding Planner—15-20% or upscale gift
It's Your Big Day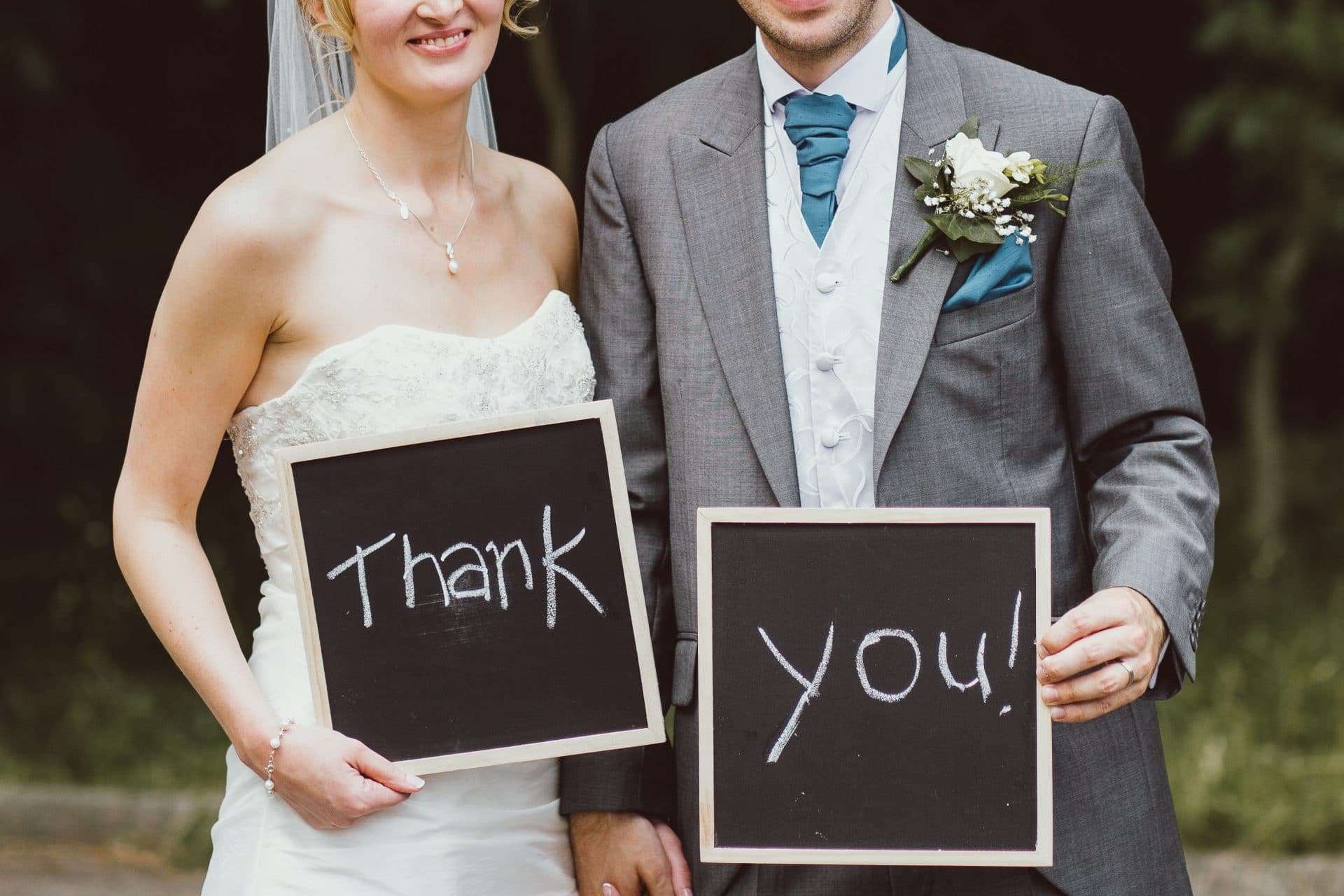 Image Source: Unsplash.com
Everybody involved in your wedding day should be there to make your life easier and go above and beyond to make every part memorable. Tips are never mandatory, and you shouldn't feel obligated if someone hasn't fulfilled your needs—including the more customary tipped positions like hair and makeup. If you don't like the service you received, don't tip, and make sure they know why you didn't tip.
Do speak up. If something is going wrong, either speak up or bring it to your "point person's" attention. Most of the vendors you'll have at your wedding will be under contract so there will be a certain expectation of services rendered. What you can't contract is attitude. If someone goes way above and beyond for you, have your tip reflect that. If someone's attitude and service level is letting you down, get someone on it. It's best to have someone else handle negative interactions.
We find bridesmaids and mothers of the bride are more than happy to speak up on behalf of their bride. Make sure your wedding planner knows who to check in with to ensure things are on track and going the way you want them to. Your best friend will be able to tell with one look if you're getting the service you expect. If the person you're unhappy with is a key part of your day with no manager on site, leave the complaining for another day so their service doesn't spiral.
Thank-You
Be sure to send thank you cards to your vendors. They may have a wall or website where they'll put your kind words as an in-house recommendation. While you're on your honeymoon, get your designated tipper a gift—you've figured out how much to tip wedding vendors so don't forget to tip the tipper!