*This post may contain affiliate links. As an Amazon Associate we earn from qualifying purchases.
How To Address Save The Dates
You've gotten engaged, gotten the engagement photos taken and the prints back, and now you're starting to plan your wedding.
Once you've got the date set and the website up, what's your next step?
You should start designing and getting ready to send out your save-the-dates.
Wondering How To Address Save The Dates? Know About Them First
Save the dates are formal wedding announcements that are usually sent after an engagement to guests that you want to invite to your wedding.
Most save-the-dates are sent out six to seven months before the wedding to help guests who plan to attend. These differ from formal invitations, as they usually don't include meal options or RSVP cards like formal invitations do.
If you plan to have a destination wedding, then you should send out your save-the-dates eight or nine months before your wedding so that your guests have enough time to book travel accommodations and hotel rooms (and get a passport, if it's out of the country) without running the risk of doing everything last minute.
Sending out your save-the-dates any earlier is unnecessary, as most of your guests won't need any longer to plan their travel to the ceremony. However, it's a nice courtesy for your guests so don't wait or forget to send them.
Save-the-dates are a great way to showcase your engagement photos, give hints toward the theme of your wedding, and get your family and friends excited for the upcoming celebration.
What Should You Put In Your Save The Dates?
Save the datefor the wedding of
George Lovegood&Jasmine Parker
March 17, 2020Denver, Colorado
Invitation to follow
Basic Info to Include​
You should have the date set for your wedding before you send out your save-the-date.
You'd be surprised how many couples choose not to include a set date, which can make it difficult for their guests to plan their travel.
Choosing the wedding date before you send out the announcements also helps you get on track with your own wedding planning.
You should include the location (usually city and state or province) on it, as well as the names of you and your partner.
If you're having a destination wedding, then you'll want to include where your guests will be traveling to and accommodation and travel information that they can use to book their flights and hotels before the ceremony.
If you want, you can match the theme of your save-the-date with your chosen wedding colors or theme. It can also be completely different. It's up to you. There are some great places to find beautiful wedding stationery for both your save-the-dates and your invitations.
Don't forget to clearly state that the announcement is a save-the-date and not a formal invitation so your guests know to look for the one they should RSVP for. Do not include an RSVP with this one, as it's meant as an announcement and not an invitation.
Some Wording Templates
There isn't any wrong way to create your save-the-date, as long as you have the correct information on the announcement. The template below is a more traditional template, but many choose to include a wedding registry or website on it.
If you don't have that set up, that's fine, but you should include it on the save-the-date if you do so that your guests can begin planning their wedding gifts or travel and accommodations.
Addressing Your Save The Dates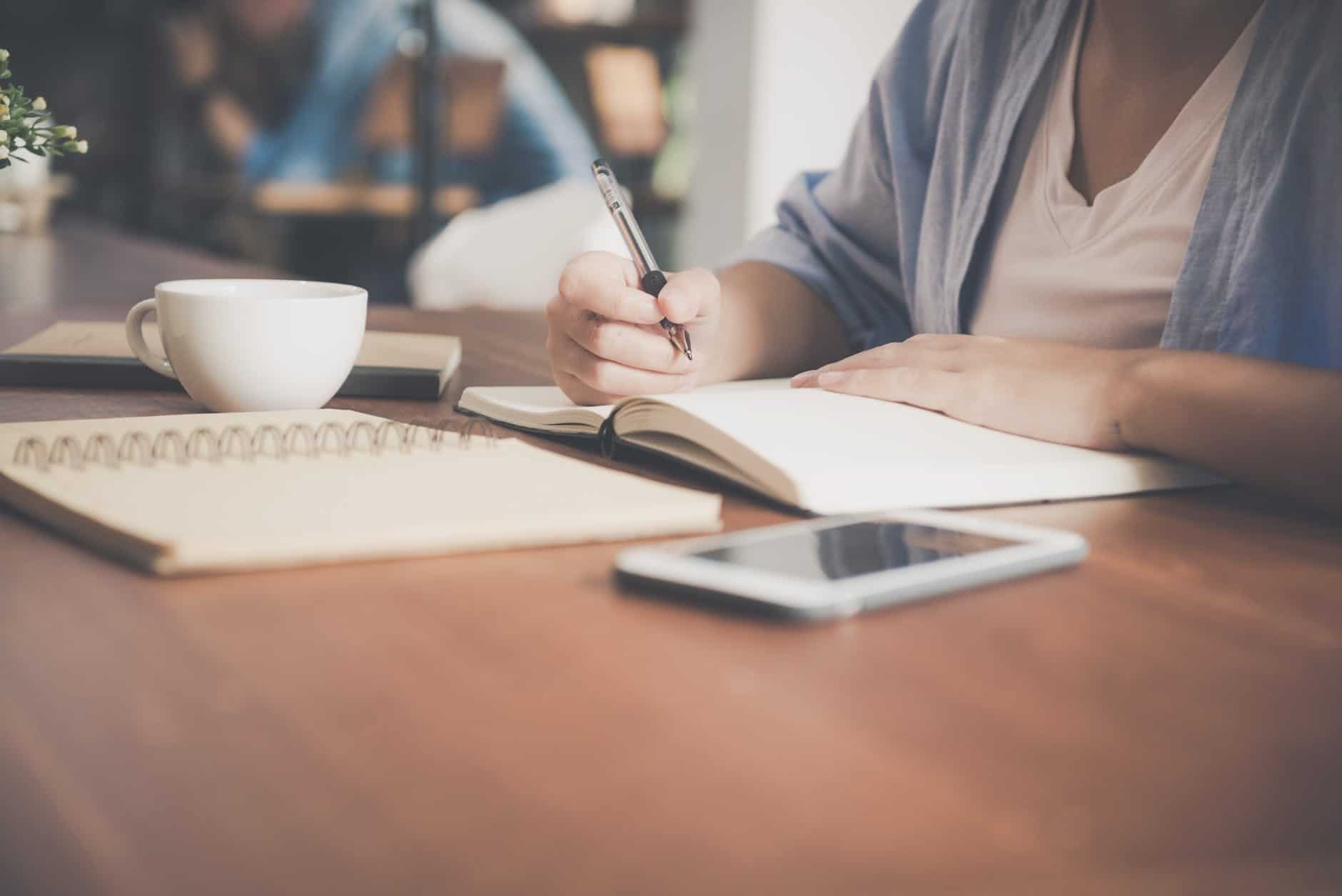 In figuring out how to address save-the-dates, there are a few rules that you should follow. Most of these rules are based on the same etiquette that you learned for addressing normal letters, just a bit more formal. We've included some examples below.
Sending to a Single Female
Use Miss if she is under the age of 18, and Ms. if she is over 18. Here's an example:
Ms. Keisha Cole
3343 Jones Street
Denver, Colorado
80260
Sending to a Single Male
Use Mr. regardless of age. If the guest is a doctor, then the appropriate title is Dr. Brian Jones.
Sending to Families
If you want to make it clear that your guests can bring their kids to the wedding, then you can address your envelope to reflect that. Good examples are "The Scott Family," or listing out all of their names.
If you plan to use titles for the parents, then you have to remember to use titles for the children as well.
Sending to a Married Couple
For a married couple, you can use a variety of different ways to address the envelope.
The standard, if slightly old-fashioned, method is to address the envelope like this: "Mr. and Mrs. Jordan Smith."
Generally speaking, the person who has given their last name to their partner is listed in the full name. If you're male and you've taken your wife's name, then it would look like this: "Mr. and Mrs. Amy Smith."
Other possible ways include listing both full names with titles or both full names without any titles. It's up to you how you would like to address it.
Sending to a Divorced Female Who Kept Her Married Name
If you can, find out what title she prefers (Ms. or Mrs.) and address the envelope accordingly. If you're not sure, then Ms. is a safe bet that'll help you avoid an awkward conversation later.
Sending to a Dating Couple or Couple with Different Last Names
If the couple lives together, then address the envelope with both of their names on separate lines.
You can choose to address it starting with the person you know the best, and then follow on the next line with their partner.
Another way to address it is by listing the names in alphabetical order. The order of the names is up to you.
Other Tips On How To Address Save The Dates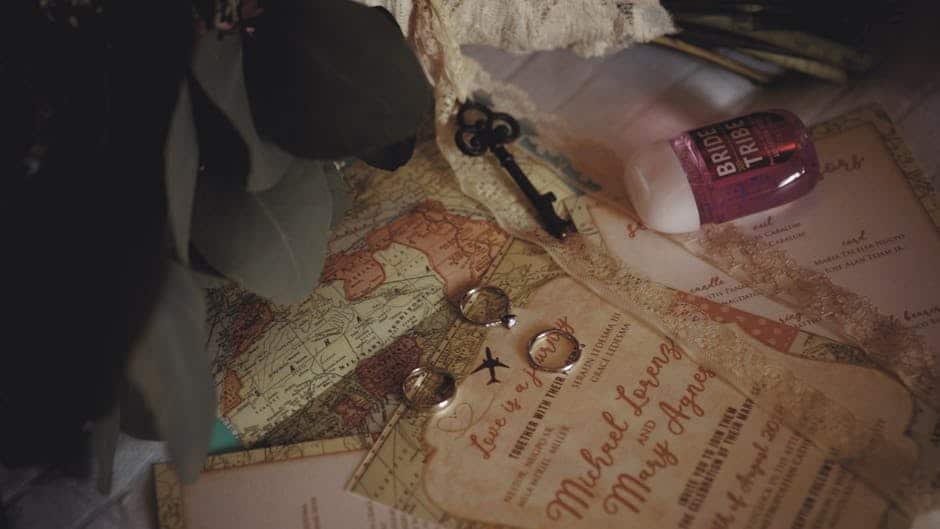 Write Everything Out
Don't abbreviate words like "and" with symbols or "P.O. Box." Everything should be written out clearly, including the full name of every addressee.
Using nicknames or initials for formal invitations and save-the-dates isn't the proper etiquette. Be sure to spell out the street name and state on the address as well.
Clearly State Who Is Invited
Do not add "and family" or "and guest" to your invitations.
You don't want to open the door for guests who aren't formally invited but fit under the "guest" section of addressees, who you don't want at the wedding. It'll save you any awkward situations later in the planning, or from turning away a guest that you didn't expect to come at the actual ceremony.
If you know that someone wants to bring a guest beforehand, try and get the name of that guest so that you can explicitly write it out on the envelope. This also helps parents of children who aren't invited plan for a babysitter on the night of your wedding.
Abbreviate Titles Only
Mister and Missus should be abbreviated to Mr. and Mrs. when addressing your save-the-date envelopes. Formal invitations still observe that rule of etiquette and it makes addressing the envelope easier and less cluttered given that you'll be writing out full names for each of your addressees.
Don't Send Electronic Save the Dates
Email invitations are too informal for such a big occasion. You might send a Facebook message to your friends for a quick Friday night get-together, but not for your wedding.
If you do decide to send an invite over email, make sure that the email address is the correct one and that you've got an accompanying snail mail address to send the save-the-date to, just in case the email is outdated or they haven't checked in a while.
Don't Forget to Write Your Return Address on the Back
In the off-chance that the post office needs to return your announcement or one of your guests would like to send you a thank-you note, you should print your return address on the back of the envelope.
You don't have to write your name on the back since the save-the-date itself will have that listed out, but it's a good idea to have the return address in case the letter is lost.
Have Fun With Your Save The Dates
Creating and addressing your save-the-dates don't need to be as complicated as people make it out to be.
A lot of the etiquette that you follow in addressing the envelopes is very similar to the way you would address any normal letter that you drop in the post.
It's just a more formal version that you send to your friends and family to help them get excited about this big celebration that you're about to have in your life.
Have fun with it, and keep as casual or formal as you'd like it to be. It's your wedding, after all.