*This post may contain affiliate links. As an Amazon Associate we earn from qualifying purchases.
So you just got engaged, congratulations! But now you're wondering what to do next. Like when do you tell people the big news? Do you have an engagement party? What is a wedding registry and how do you make one?
This is when the fun and not so fun parts begin, but let's just stick with the fun for now!The first thing most couples think of, after the excitement of the big news has simmered down, is starting their wedding registry. We are about to fill you in on the do's and don'ts of wedding registry making. But first, what is a wedding registry and where did the idea come from? How do you know what to put on the registry? We'll be giving detailed wedding registry etiquette as you continue to read.
What Is a Wedding Registry?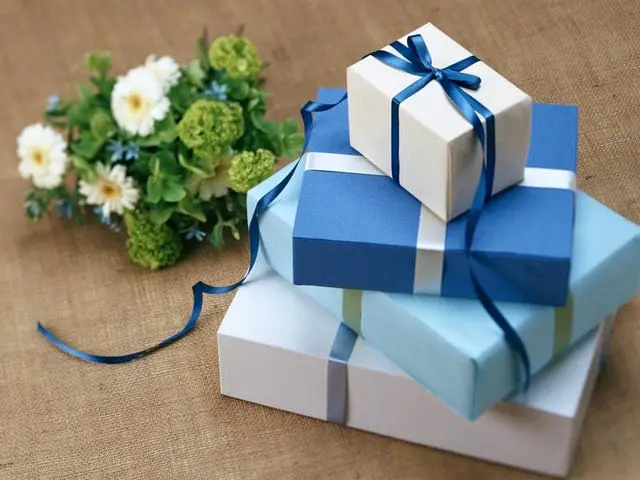 Image from Pexels
A wedding registry is a "wish list" of the gifts you and your soon-to-be spouse create together. It is what you'd like to receive as a wedding gift from the people you've chosen to celebrate with you.
Ok, so now that you are engaged you need to create a wedding registry, but first, where did the idea of a wedding registry come from? Believe it or not, the very first wedding registry was created in 1924 at Marshall Fields Department Store in Chicago. But what is a wedding registry? It was mainly created for brides to choose their china, silver, and crystal patterns. These were items for the guests to buy for the happy couple when celebrating the big day.
Since then, however, bridal registries have evolved into something much bigger and might I add, BETTER! But did you know there is such a thing as "Wedding Registry etiquette"? There are several Do's and Don'ts when creating a registry.
How to Create the Perfect Wedding Registry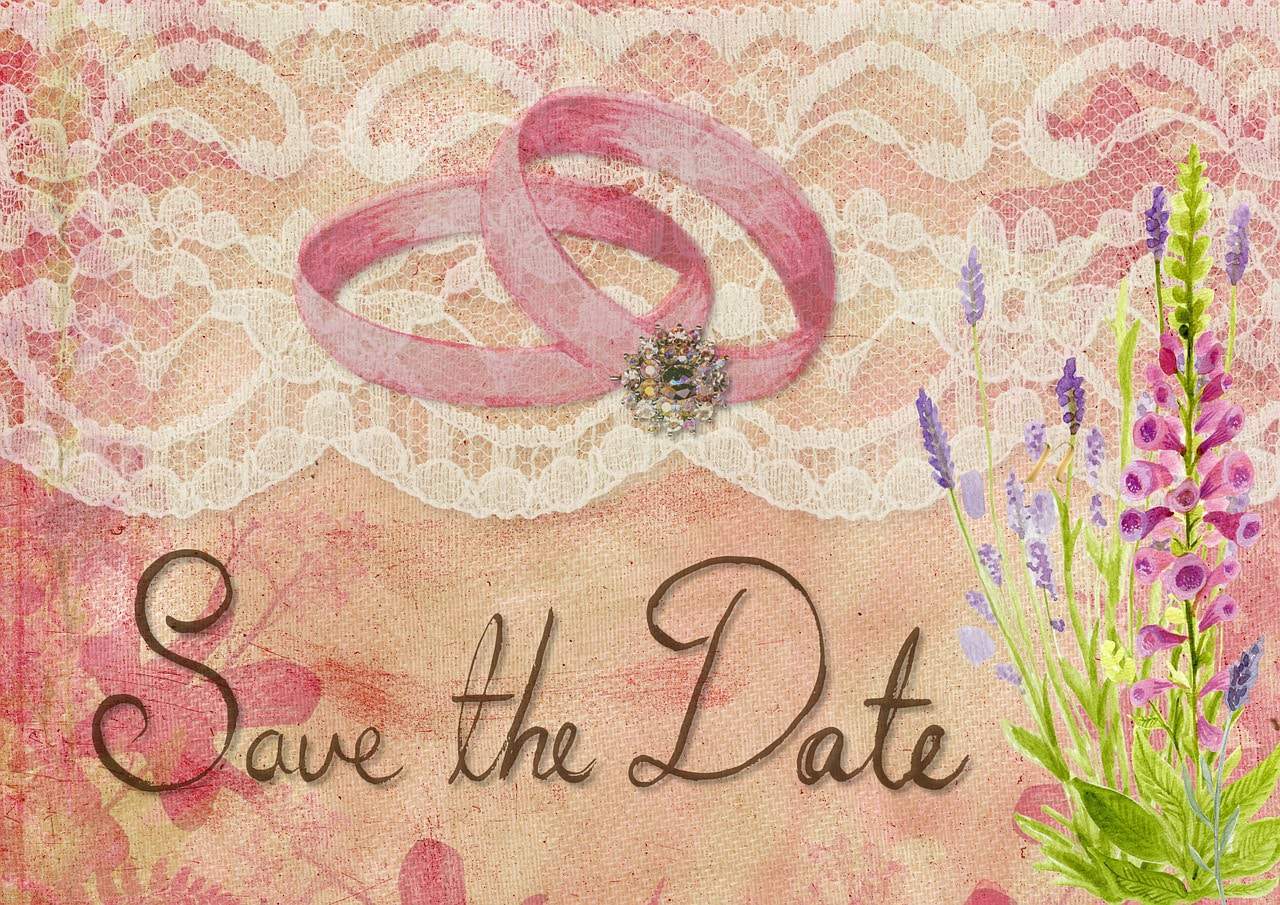 Image by Oberholster Venita from Pixabay 
Create your registry in a timely manner

Register at multiple stores

Register online

Keep in mind every guest has a different budget

Remember to let your guests know about the registry
Now that you know the basics of the perfect wedding registry, let's go a little more into detail.
Create Your Registry in a Timely Manner
​
When creating your wedding registry, you'll want to have it completed within 4 to 6 months of your wedding. This will give your guests enough time to shop around to find the perfect gift.
Register at Multiple Stores
​
Think about registering at at least 2 to 3 stores. Normally a Home Goods store, kitchen supplies, and a department store will cover just about anything you'll need. Unless you register for some of those non- traditional items, which we'll go over a little later. Make sure at least 1 of those stores is a chain that is easily accessible to your guests. Rule of thumb is to register for about 2-3 gifts per guest. That way your registry doesn't run dry and your guests will have a lot to choose from depending on their budget.
Register Online
​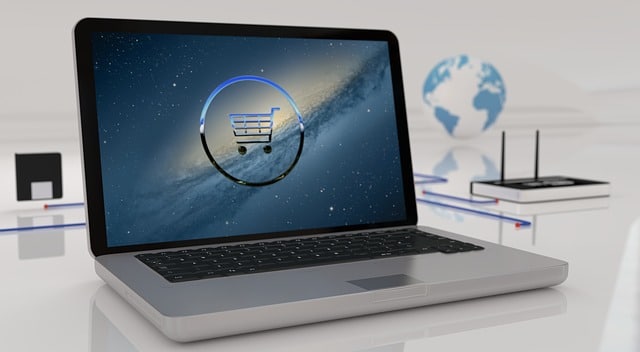 Image by 3D Animation Production Company from Pixabay 
Definitely register online. It makes everything so much easier for you and your guests. They can search from the comfort of their own home for the perfect gift and decide what they'd like to spend with just a click of a button. There is also tracking so they can track their gift to make sure you receive it, and you'll easily be able to get their return address for when you send your thank-you letter. Just remember sweet old Nana who might prefer to shop in store. You may have a few guests who might be better off with a paper copy of your registry, which you can easily print off the store's website.
Everyone Has a Different Budget
​
Keep in mind that everyone has a different budget. When registering for your gifts, make sure you have something that will meet everyone's budget. Keep the less expensive gifts at around $50 or less and the more expensive gifts $100 or more. These prices will defer from each couple as the guest lists are different. Use your best judgment when looking at the price tag and think about the guests who will be attending.
Announce the Registry
​
And last, but not least, remember to announce where you are registered so your guests will know where to look. Some couples put a small printed piece of paper inside their "save the date", while others go the extra mile to create a wedding website. They just add the URL of their website on the "save the date" and that is where they will find the registry information. Either way, your guests will have enough time to search and find what they'd like to buy you and have it in time for the big day.
What Is a Wedding Registry: What Not to Do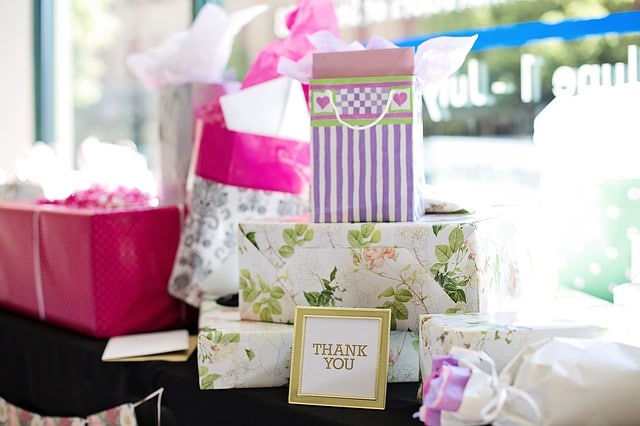 Image by Jill Wellington from Pixabay 
Now that you have the criteria to make the perfect wedding registry, let's talk about the don'ts of registering. Who would have thought it wasn't just as easy as clicking and scanning everything and anything you've ever wanted?
The Don'ts When Making Your Wedding Registry
Don't just register at one location. Make sure at least one of your stores has an in-store purchase option. While most guests like the online shopping option, some prefer in-store shopping better. Make it easy for everyone.

Don't skip the traditional items. While it's fine to register for those non-traditional items like camping gear, don't forget to cover the basics. Kitchen supplies, home goods, and a department store will have everything you need. Just stay away from personal items. No beauty products, clothes, etc.

Don't go overboard when registering for the expensive items. You're the best judge when it comes to deciding what is appropriate or not. If you are questioning whether you should register for a certain item because of the price, the odds are your guests are questioning it too and you should probably leave that one out.

Don't register for too little. Make sure you've registered enough items to give everyone a good variety to shop from. There is nothing worse than looking up a registry to see almost everything is gone and the only available items are the ones you can't even afford.

Don't forget to check in on your registry regularly. If you see there aren't many gifts available, go ahead and register for some more. Like I mentioned above, it's terrible to look up a registry to find only a few expensive items left.

Don't send thank-you letters via email or phone. Your guests have spent time and money shopping for you and your beloved and they want to feel like they've truly helped you out. A hand-written card in the mail will do the trick. It doesn't have to be lengthy at all, just a short thank-you telling them you truly appreciate what they've gotten for you and that it will be so useful in the years to come. Short and sweet goes a long way when someone feels appreciated.
What Is a Wedding Registry: How-To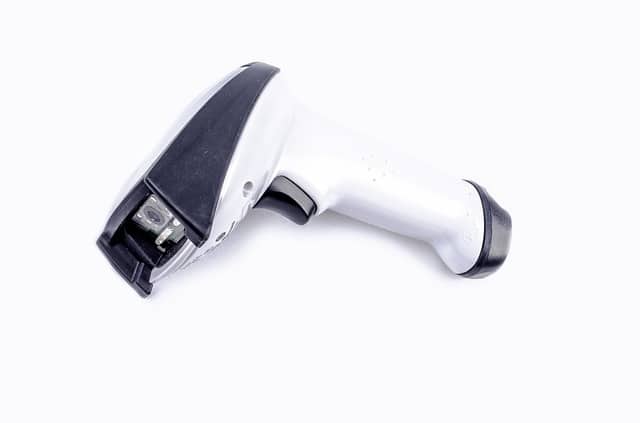 Image from Pexels.com
Creating a wedding registry can be a bit intimidating at first, but don't let that spoil the fun! We acted as if we were in a tv show game when we got our registry guns! Have fun with it. Pick items you would never buy yourself. Register for those high thread count sheets or the oversized bath towels. This will (hopefully) be the one and only time you get this many gifts or money.
Make a date out of it. My husband and I preferred to go into the store to register. I like to see stuff in person, but we know tons of couples who registered online. There aren't very many right or wrong ways when making your wedding wish-list. Just stick to the do's and don'ts I talked about above and it'll be smooth sailing.
Speaking of sailing, the honeymoon is another great idea for a registry. If you and your fiance don't want any gifts for your wedding, it is not tacky at all to spread the word that you would prefer a contribution towards a honeymoon! Many people decide that, in lieu of gifts, they'd prefer to be given money to help pay towards the honeymoon. I mean, let's be honest, in today's day and age most couples have been living together for some time before getting engaged and probably already have a lot of the necessities.
According to "wedding registry etiquette" there are more appropriate ways to acknowledge that you'd prefer cash instead of a gift rather than just outright asking for it. You could put the URL of your wedding website on your "save the date" and your guests will see the honeymoon contribution instead of a wedding registry. Just remember, you may still have guests who will not come empty-handed and insist on buying you something regardless of your wishes. So don't be surprised when you still receive a few gifts.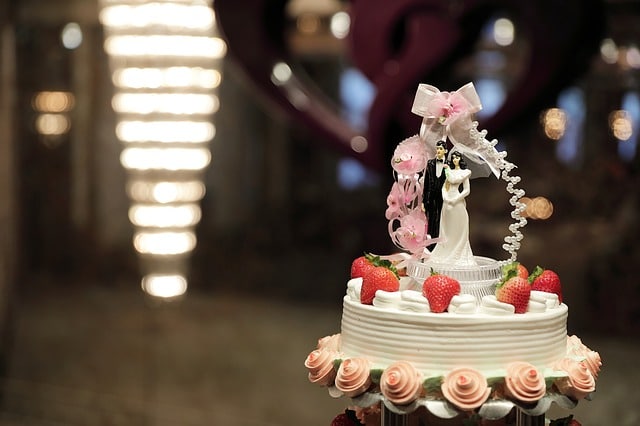 Image by Dorigo from Pixabay ​
So there you have it! The do's and don'ts of creating your dream wedding wish list. We hope we've enlightened you when you were wondering, "What is a wedding registry?" Remember not to get too frazzled by all the different options of making a wedding registry. Creating a wedding registry might be the least stressful to-do when wedding planning, so make the most out of it! Don't over think the question, "What is a wedding registry."
And again, Congratulations and have fun on your big day and enjoy all your new goods!