*This post may contain affiliate links. As an Amazon Associate we earn from qualifying purchases.
Meta: If you're planning a wedding, then you may have seen Wedding Paper Divas pop up when searching for invitations and other cards. What is this company, and are they worth your time? We get to the bottom of that and more in this review.
A wedding is one of the most important days of your life but planning one can be a daunting task. One necessary evil in the preparation phase is preparing the numerous number of cards that will be sent out to guests from save the dates to formal invitations. Luckily, there are a multitude of websites out there that can help.
Wedding Paper Divas is a site that offers this exact line of products, all tailor-made for someone's big day. In this article, we dig beneath their surface to uncover whether or not they're worth your time and money. Here's everything we learned about the company.
What Is Wedding Paper Divas and How Does It Work?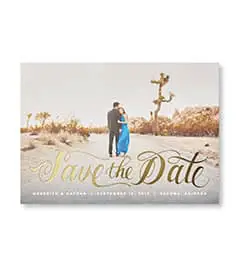 Image Via ​shutterfly​​​
Wedding Paper Divas was founded in 2006 by three friends. Since then, it has grown into an online wedding stationery that has received praise from industry leaders such as The Knot and Martha Stewart Weddings. The site is currently at The Wedding Shop by Shutterfly.
You'll find a collection of wedding invitations, along with a series of other cards including:
Response cards

Enclosure cards

Thank You cards

Personalized stationaries

Address labels

Gift tags

And gift stickers
Users can create an account on Shutterfly to import saved photos or addresses with unlimited storage, giving them the ability to customize their wedding cards. With over 700 styles available and premium collections to choose from, there's a lot of room to create a unique theme for your big day.
The process starts by selecting your invitation design, which is made simple by narrowing your search through various filters. From there, you will be able to choose the text color, trim type, and paper type.
Next up is the personalization step, which begins with editing font sizes and alignment. This page will also allow you to add any accessories you might desire such as pocket cards, folds, or layered options. After personalizing your card, you can make final requests to the designer to further customize your creation.
Finally, users can pick out a unique envelope and format it accordingly. For a little extra, you can customize your letter by color, print, and liner. Wedding Paper Divas also runs specials where first-time visitors can order free samples of the card they've created, which is the perfect way to know whether or not you'll love the design.
What Makes Wedding Paper Divas Unique?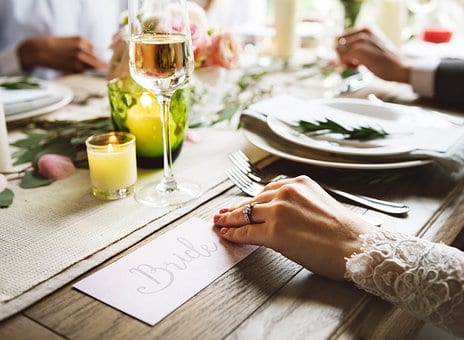 Image Via pixabay
Wedding Paper Divas stands out as a unique site for their vast options and ability to fully customize your order. There are over 120 wedding card designs to choose from, and that doesn't even include the enormous amount of personal touches you can choose to add to them.
Every category comes with over 100 options available by professional designers who know how to make a stationary or invitation pop. That's an awful lot to choose from compared to several similar companies. Their ability to incorporate different designers offers soon to be newlyweds something unique.
There's also the high amount of customization, including the ability to tell the designer exactly what you're looking for. While you can undoubtedly find customizable options elsewhere, Wedding Paper Divas goes above and beyond to help you create something tailor fit to your wedding. If you have grand ideas for the perfect ceremony, then this is an excellent way to kick-start the celebration.
Public Perception of Wedding Paper Divas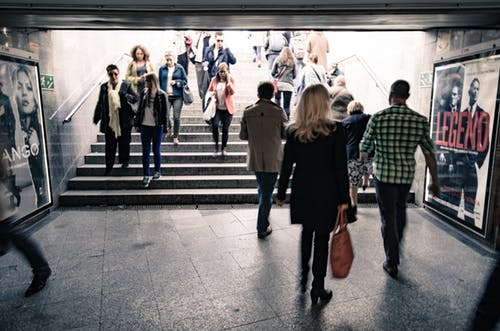 Image Via pexels
After digging through dozens of reviews and sorting out the obvious marketing ones, we came to the conclusion that the Wedding Paper Divas seem to have a very mixed public reception. A number of individuals who bought from the site absolutely loved their personalized wedding cards, and several sites including The Knot, Wedding Wire, and Martha Stewart Weddings gave it a 5 out of 5-star rating. Consumer Affairs, well known for discrediting low-quality businesses, ranks this company at a 4.4 out of 5.
Yelp, on the other hand, only gives Wedding Paper Divas two and a half stars. This reviewer site claims that the store is closed, but we have confirmed that it is open online. Upon further investigation, we found no evidence of a physical storefront and attributed this to their recent change to Shutterfly.
Negative reviews indicated that orders arrived behind schedule and that customer service was lacking on all ends. Some reviewers stated that the quality of their personalized envelopes was weak, while others said that their order was entirely incorrect when delivered. Most disturbing were stories of customer service arguing with their customers after the company attempted to print the wrong order.
Despite these terrible reviews, the company does have multiple customers who attest to their high quality, promptness, and simplicity in ordering. It seems as though there are times when everything goes off without a hitch, and others where everything that could go wrong does.
How It Compares to the Competition
There are hundreds of competitors out there who supply the same wedding materials that Wedding Paper Divas offer. They can come in the form of Vista Print, who beats them on price by over a dollar per card, and companies that produce higher-end products like Invitations by Dawn.
When it comes to customer reviews, Paper Divas are on the lower end of the spectrum. While sites like The Knot promote them, non-affiliated reviewers seem to have a difficult time getting their orders delivered on time and correctly made. Their customer service seems to be subpar for a company who offers wedding products, especially when compared to sites like Zazzle or Basic Invite.
What they do offer are cards created by designers by the hundreds, and dozens of options for customization. Unfortunately, even a simple site like Basic Invite has them beat on the number of choices you have available to you. They certainly outdo Invitations by Dawn in the creativity department, but these two companies cater to an entirely different audience.
Compared to the competition, you can find more for less elsewhere without worrying about a hassle during already stressful wedding planning. There are worse out there, sure, but there are far better.
What We Think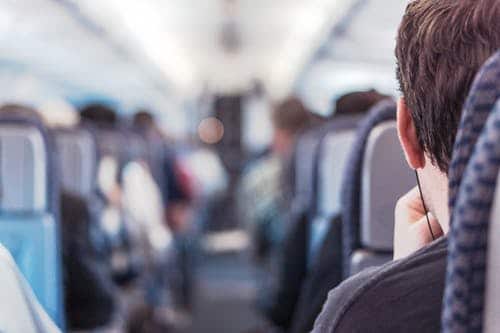 Image Via pexels
After a lot of debate, we have decided that you should stay away from this company. This decision is based on a number of factors, but we'll start with price.
Weddings aren't cheap to begin with, and cutting costs where you can is essential to staying within your budget. While there are areas where paying less means you'll receive less; this isn't one of them. You can find sites with incredibly similar designs that offer dozens more customization options for around half the price.
Second, we took the high amount of negative reviews seriously. When droves of customers tell horror stories about low-quality invitations and cards, it makes you wonder what you're really paying for from this company. Combine that with the numerous lost or late orders, and you have the perfect recipe for a major headache.
Last, we found the multitude of reviewers who had nothing short of terrible experiences with this company to be a significant red flag. From runarounds through customer service to excuses and even arguments with customers, there's no way we would purchase anything from Wedding Paper Divas.
If they improve the way they operate their business in the future, then they have the potential to be an excellent company. As of now, they're a nightmare waiting to happen, and that's the last thing you need when planning a wedding.
​Coupons and Deals
If, for some reason, you still have your heart set on buying from this company, then there are coupons and deals worth looking into. You can find a code near the top right corner of their site that offers free shipping on any order, which is currently SHIP39. Across from there, you'll see another code for their current deal. At this time, it is SAVEBIG for 50% off hardcover photo books and 40% off of everything else.
Their free sample kit isn't exactly a coupon or a deal, but it is nice to be able to review your order in person before making a monetary commitment. You can also save cost by skipping their upgrades, saving up a certain amount per card. When using our Google Chrome coupon extension, we were shown 11 other coupons for various discounts and promotions.
After sifting through results on multiple search engines, we were unable to find any other seller for Wedding Paper Divas besides their main site on Shutterfly. Given the nature of the product, we didn't really expect to see it pop up on eBay or Amazon, nor did we think that the company would sell its merchandise elsewhere online.
As far as deals go, keep your eyes peeled for what they offer on the site. When it comes to coupons, we recommend the Honey Chrome extension. It will pull up every coupon run through a website within the past four days and apply the ones that work for you.